~Star Movies brings home the Hollywood Blockbuster, Terminator: Dark Fate~
~ Indian television premiere on 18th October at 12 PM and 9 PM exclusively on Star Movies~
After receiving rave reviews at the box office, Star Movies brings you the sixth installment of the much-loved action thriller series, 'Terminator', for the very first time on Indian television. Directed by Tim Miller, the film is envisioned as a direct sequel to James Cameron's 1991 Terminator: Judgement Day, disregarding the events of the last three franchise films.
After nearly 23 years, the original duo Linda Hamilton and Arnold Schwarzenegger as Sarah Connor and the T-800 Terminator are reunited once again for this action filled sci-fi thriller. Having been associated with the franchise for over a quarter of a decade, Hamilton and Schwarzenegger have enticed fans with their outstanding performance.  The two legends are also joined by newcomers Mackenzie Davis, Natalia Reyes, Gabriel Luna and Diego Boneta. James Cameron's storied franchise steps into a new era of blockbuster filmmaking with this movie and the saga of Sarah Connor, her son John, and the fate of the world continues.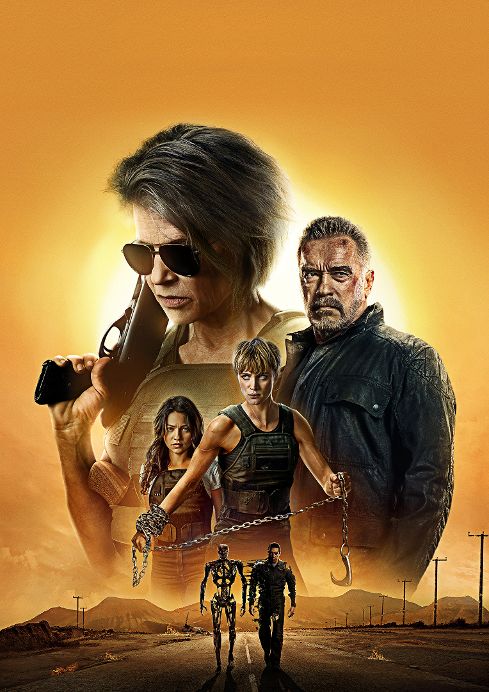 Set 25 years after the events of Terminator 2, the film sees the machines sending a newly modified liquid Terminator, Rev-9, back in time to 2020 to kill Dani Ramos, whose fate is connected to the future. The Resistance also sends Grace, an augmented soldier, back in time to defend Dani, while they are joined by Sarah Connor and Skynet's T-800 Terminator.
Star Movies is home to some of the most revered blockbusters from across the globe and has become the go-to film destination for the best of Hollywood cinema. Through the course of 35 years and six films, the Terminator franchise has developed a cult fandom with fans enjoying the raw unfiltered action that Arnold 'Terminator' Schwarzenegger has brought to the screen with this character.  With great visual effects, the film is bound to give audiences a thrill with a side of nostalgia and fans of the franchise are sure in for a treat. After all there's "No fate, but what we make for ourselves."
To watch the latest Hollywood blockbusters subscribe to Star Movies, today