~A perfect solution for holistic eye solutions including eye check-ups and doorstep delivery~
~ Avail full service by booking an appointment online @www.gkboptical.com~
GKB Opticals, one of the country's leading eyewear destination has been a trusted brand since 1959, offering better vision and style to its customers for decades.To further enhance the customer experience in times of social distancing norms and at the same time to offer more personalized services, GKB Opticals has recently launched "Home Service" in Delhi and Kolkata.
GKB Opticals' in-house specialists will arrive with high-quality portable eye testing equipment, a certified optometrist for a personalized lens consultation and a kit of 100+ branded frames at your doorstep.Customers will also have the choice of using GKB's Virtual Try-On (available on the website) to try on frames/sunglasses virtually for their face and then use GKB's Home Service to try them on physically before completing their purchase. Through this initiative, GKB Opticals aims to make its customers' shopping experience smoother and more enjoyable.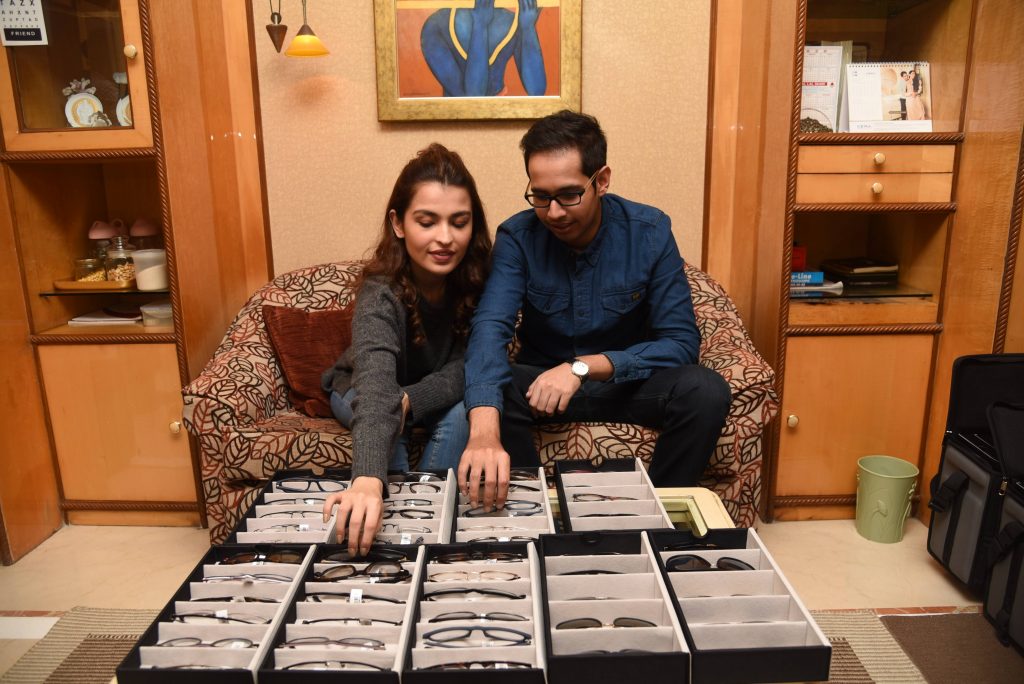 GKB Opticals' new platform acknowledges the COVID appropriate behaviour & prescribed guidelines. The retailer has adopted a comprehensive approach to provide customized services, allowing customers of all age groups a convenient way to schedule their appointments online. The service will also offer a diverse range of eyewear products including eyeglasses, power sunglasses and contact lenses. Some of the leading international brands available at GKB include Burberry, Oakley, Tom Ford and Mont Blanc and have a product segment for kids as well.
Looking at this increasing need for quality eye products, Priyanka Gupta, Founder of Home Service, GKB Opticals, said "GKBOpticals has always strived to offer the highest quality products and services to its customers by offering and introducing services aimed at creating unique experiences. This new service was created for customers who are unable to visit the store but would like to receive the same level of service at home (while visiting our store). Our vision is to provide the best eyecare experience anywhere and everywhere to all our existing and potential clients. We assist them to choose the best design that gives value, style and utility for their needs."
Through this new offering, GKB Opticals is looking to expand its customer reach and tap into the potential customer base simultaneously serving their regular clients.GKB further plans to expand its footprint in Bengaluru as well by the end of June 2021.