Honesty has and will always be our best virtue says Abigail Pande after posting a picture with beau Sanam Johar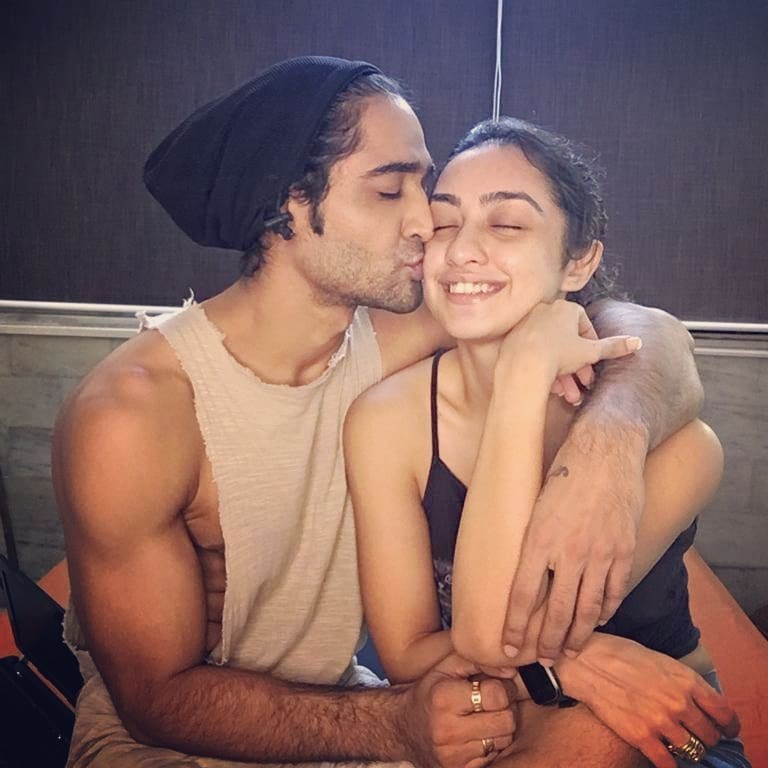 Television actress Abigail Pande, who was recently grilled by The Narcotics Control Bureau (NCB) along with her boyfriend Sanam Johar in connection with Sushant Singh Rajput's death case and their alleged drug links in Bollywood and television industry, has written a note on her social media after a long time on Tuesday by saying that honesty has and will always be their best virtue.
Sharing a picture of herself along with Sanam Johar on her instagram handle, Abigail wrote, "Stronger together. proud of you, proud of us. Honesty has, and will always be our best virtue."
In the picture, Sanam was seen kissing Abigail on her cheek as the later was all smiles for the camera.
Sanam also posted the same picture on his Instagram handle and wrote, "When the night has come. And the land is dark. And the moon is the only light we'll see. No I won't be afraid. Oh, I won't be afraid. Just as long as you stand, stand by me. #notafraid".
Sushant Singh Rajput's death case probe took an ugly turn as the drug cartel from the entertainment industry got exposed and Rajput's girlfriend Rhea Chakroborty along with a few others got arrested for procuring drugs.
Soon after many names and who's who of industry got involved as names like Rakul Preet Singh, Sara Ali Khan, Shraddha Kapoor and Deepika Padukone's alleged involvement related to the drug cartel cropped up.
Television celebrity couple Abigal Pande and Sanam Johar was also alleged to be linked with the drug peddlers. In fact, the couple was summoned twice by the agency was also probed in the drugs nexus case.
It was reported that the couple was booked under the NDPS act after a small quantity of drugs were recovered from their residence during the raid. However, Sanam had, reportedly, dismissed the reports raid at his residence.