7 Indian Railway Stations with very strange names!
Often, we might come across the weird name of places and we might have met people with very distinctive names. But what if you see railway stations with very strange names? Here are some Indian Railway Stations that possess very strange names. Let's peek into the strangest names of stations located in India.
NANA (Grand Father): Situated in the Sirohi district of Rajasthan in Udaipur, Nana is the most distinguished railway station amidst other stations. Check this out, when you are in Udaipur spending your leisure time.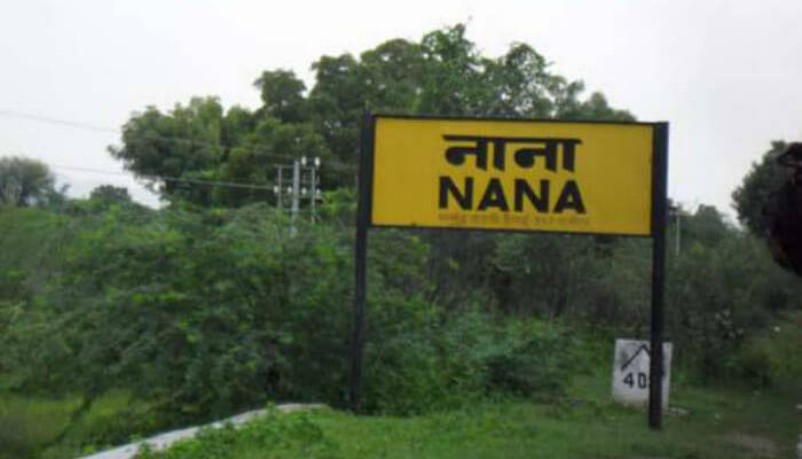 KALA BAKRA (Black goat): Kala Bakra railway station is named after a tiny hamlet in Punjab. It would be completely strange to tell someone on call that you are on a black goat or traveling on a black goat.
KUTTA (Dog): There is a village named Kutta in the Kodagu district of Karnataka. Meanwhile, the dog is known for its wildlife but this is the name of a station. The most interesting thing that this station is situated just 10 kilometers away from Nagarhole National Park and you might not have thought that it would be the name of a station itself.
GHUM: Did you know Ghum is the highest railway station in India? Yes! It is the highest one in India situated at Ghum railway station of Darjeeling Himalaya Railway. It is situated at an altitude of 2,258 meters.
SINGAPUR ROAD: Well, as soon as we come across this particular name, we might have thought of the foreign country –Singapore. But this is the name of a railway station in our country. This station is located at Raigarh junction in Odisha. The Singapur Road station comes out as the result of The Koraput-Raigad Rail Link Project which was completed on 31st December 1998.
BIBI (Wife) NAGAR: There is a town in the name of Bibinagar located at Bibinagar Manda in the Nalgonda district of Telangana state in India. It is situated exactly 79 kilometers towards west from District head quarters Nalgonda and is a Mandal headquarter. The postal head office is Bibinagar with the pin code 508126.
IB: It IB is a junction located in Orissa which is turned out to be the shortest name of the railway station in the entire country. How cool it would be to mention the name of the station with the shortest name!
Just get to know about the strange names of the railway stations in India which will make you relate with something else in the world.