Selvi Mahesh presents the first edition of 'Popsicle', Fashion and Lifestyle pop-up on 27th September at Folly Hall, Amethyst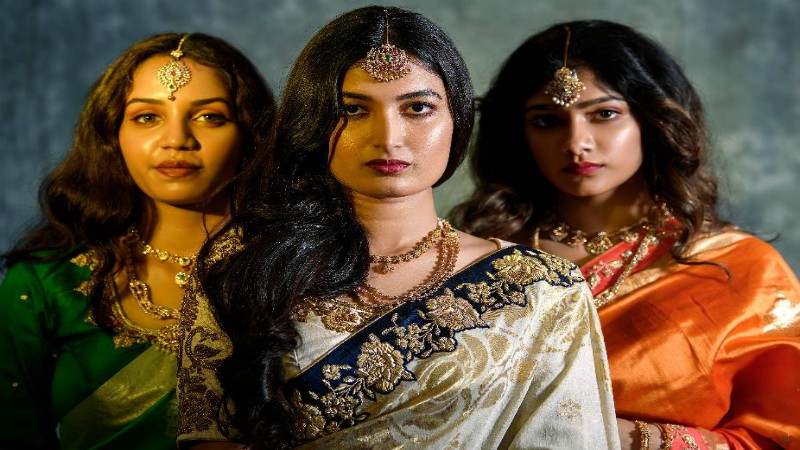 Selvi Mahesh presents the first edition of 'Popsicle', Fashion and Lifestyle pop-up on 27th September at Folly Hall, Amethyst
Selvi Mahesh will host the first edition of 'Popsicle', a one-day fashion and lifestyle pop-up on 27th September at Folly Hall, Amethyst. With a curated line-up of the best brands, this exhibition will offer a unique shopping experience with labels from all over India showcasing everything from silk sarees to casual apparel, home décor, art, jewelry, bakes and much more.
Giving us more details about the pop-up, Selvi Mahesh says "We have about 20 exclusive brands from across India showcasing their freshest collections. For the upcoming festive season, you can shop from Tiraa by Tibarumal Jewels (Hyderabad) Fulki Studio (Bangalore), Ashish Pandey (Delhi), Richa Goenka (Chennai), Shringaram, Tulua, paintings and art from Desi Yellow, jewelry from Ishhaara and more. There are labels like Jeeni and 2K kids that will feature exclusive collections for kids too."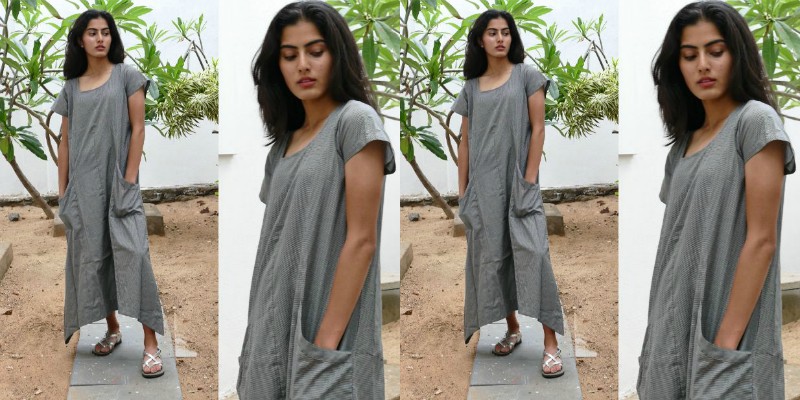 FURTHER INFORMATION, CONTACT – 9003076241

DATE – 27th September 2019
TIME – 10 am onwards
VENUE – Folly Hall, Amethyst,
Whites Road, Royapettah

ABOUT FEW PARTICIPATING BRANDS
TIRAA BY TIBARUMAL JEWELS
Tiraa by Tibarumal jewels is all about creativity in hand-crafted jewelry, with a blend of old and new, catering to both traditional and contemporary jewelry.
SHRINGARAM
Their unique collection is an ensemble of culture that is quite rare to find in the modern-day. Whether you're looking at a classic silk saree or one of their original designs, you can feel a personal touch coming through each string that is woven together to create their modern masterpieces. During the making of which, there is often a disconnect between the designers, weavers, and retailers but not with Shringaram – especially when they ensure that the ideas of all three are interwoven throughout the entire process itself! What comes from the heart is more often than not pure artistic beauty. So, go on, indulge the inner traditionalist within you know it may be okay to listen to your heart every once in a while.
MALLI SILKS
MALLI Silks Is a saree boutique from the house of Mallikarjuna Silks. They handcraft their sarees in the bylanes of Kanchipuram by passionate artisans who have been doing this for generations. Their unique hues and designs come from years of research and collaboration with top designers in the fashion industry and are perfectly tailored for the women of tomorrow.
ASHISH PANDEY
NIFT alumnus Ashish Pandey stands out as the 'faithful' who believes his 'karma' lies in painstaking perfection – GOD LIES IN DETAILS. Dedicated to exquisite work, his inspiration is the magnificent detailing and quality, variety in design, texture, and fabric which flourished under the discerning patronage of royalty.
Ashish's forte lies in the fact that he does not believe in diluting the proven. His work catalogs the priceless magnificence of delicate Indian embroidery. Currently working closely with artisans in Gujarat on the age-old craft of Ajrakh along with a parallel line of embroidery in Delhi.
AVANTHIKA DESIGN STUDIO
Whether you are looking for simple anarkali or a lehenga for your sangeet, kurta with jacket, palazzos or dresses – Avantika Design Studio has got you sorted.  Chennai-based Praveena Naidu started the label and since then has also participated in several popup shows, exhibitions, and fashion shows. One of the highlights of the designs is that Praveena has incorporated a lot of architecture and designs in her designs. Under the label, you will also find frocks, skirts, and other outfits for kids.
JEENI
Jeeni brings out an exclusive range of kids wear for this festive season- 'Rasika 2019'. The collection has a mixed bag of fabrics, pleasant color combinations, dramatic styles and is super comfortable for the little ones. Jeeni believes that elegance never goes out of style, with simple silhouettes we let the design and the fabric do it's Magic.
ISHHAARA
Fine Hand-made, customised jewellery to adorn your beauty. Intricate and well-thought of Indian embellishments complimenting your Indian attires.
CUCKOO'S COOKIES
A home bakery that sells Gourmet, Indulgent cookies, Cuckoo Cookies is the brainchild of Deeksha Ravi, a self-taught baker.
RICHA GOENKA
Richa Goenka's simple yet unique styling speaks for itself. The skillfully crafted and embellished garments produced by the in-house craftsmen are created with impeccable detailing which stands apart