Festive Collection for expecting mothers
The Mom Store brings to you the best collection of maternity clothing
With pregnancy being a lovely phase in a woman's life, maternity wear should make oneself look good. The Mom Store offers the best outfits for all the mommies-to-be that are not only elegant but also comfortable.
As the baby bump grows, some women may find it difficult to fit into normal clothes. A woman's body gets larger during pregnancy, so it is essential to purchasing maternity tops and dresses to feel as comfortable as possible. Many different styles are available, like tees, tank tops, blouses and sweaters, and dresses. One can find maternity tops and dresses that are button-up, sleeveless, have three-quarter sleeves, various lengths, and that have various necklines. Many maternity tops and dresses have empire waistlines and fabric that gives so that you never feel restricted. You can find all different colors and styles to show off your baby bump and look radiant. Also, with a lot of festivals around the corner, add these collections to your wardrobe and flaunt your baby bump!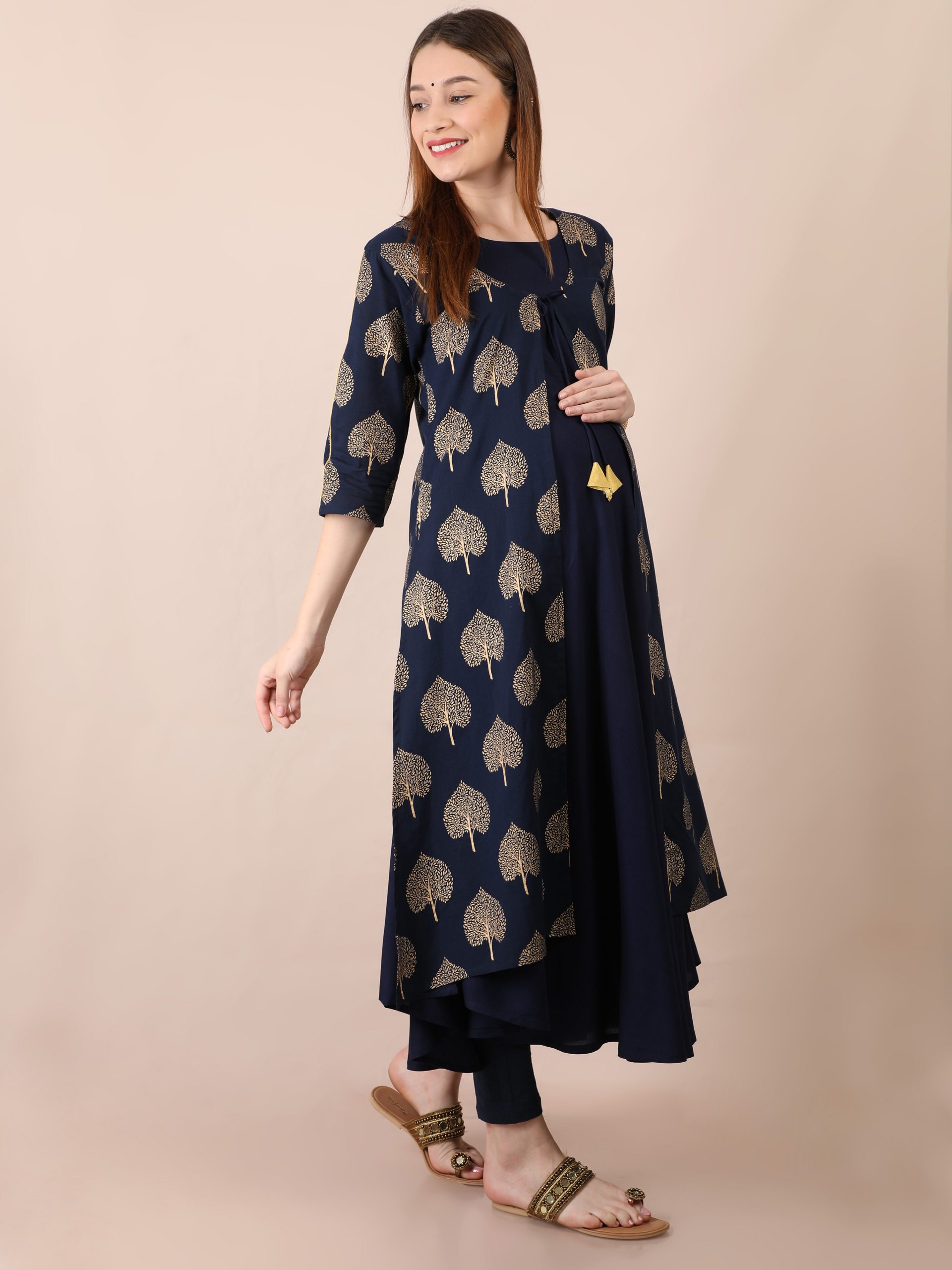 Here are a few options that can be chosen from
Angarkha Maternity Kurti-Made with Soft quality and fab
Price- Rs 2199
Available colors- Maroon and Pine Green
A-line Kurti- Look gorgeous dressed in this Navy gold foil print flared A-line Kurti, ideal wear for a day/night time celebration.
Price- Rs 1999
Available colors- Navy blue and gold, pop pink and grey, sea green and gold print
Crafted Khadi Kurti- Specifically designed for mommies, this is the best option for any festival that you would like to be a part of.
Price– Rs 1799
All the products are available at www.themomstore.in