This season, dress up in classy Parisian style with these elegant accessories!
Fashion lovers across the globe have always envied the French for their minimalist and effortless sense of style. And there is a reason why Paris is one of the fashion capitals – not really a coincidence!
A style that has been envied and imitated for decades, Parisian sense of fashion is something subtle, not over the top or arrogant, and with a 'less is more' motto that the outfits speak. With elegant patterns and dark yet simple colors, Parisian style wardrobes play with the feminine pastel shades and bring out the classic in you.
Here's a guide to get that perfect Parisian look and complete your sophisticated and chic Parisian look.
Elle's latest watch collection – Shades of Blue
Inspired by the intriguing and romantic deep blue colour of Paris' night sky, this collection highlights the striking contrast of blue and gold, with the bold combination promising an effortless elegance for fall. Details like a blue or white mother-of-pearl dial etched with the "ELLE" monogram add a hint of playfulness and when combined with the leather or stainless steel band, make the perfect finishing touch to any outfit.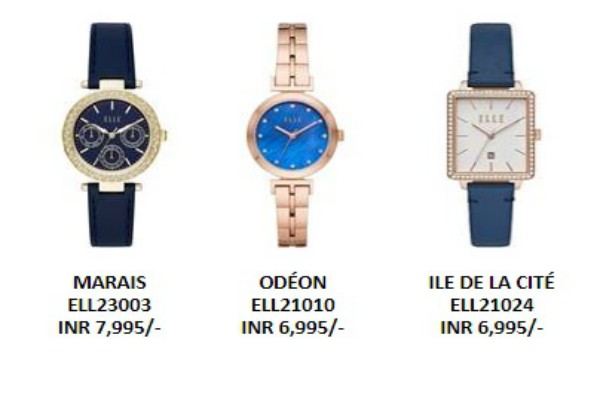 Leather belts from Hidesign!
A simple way to tie your outfit together like a French girl is to wrap your waist in a smooth leather belt. The Parisian idea is – The less shiny the better! Ranged just at INR 1,211, these red/black-colored leather belts give the contrast to your outfit just perfectly.

Silk Scarf by H&M!
One of the classic French accessory – Silk scarf is something you can style up with your dress and hop on the trend like a true French girl. Get these patterned vintage silk scarf by H&M in your wardrobe and style it up with your elegant outfits. These cute silk scarves are available in India starting at INR 1,499. Tie them in your hair or around a handbag strap or around your neck. Whatever you do and wherever you go, do it in style with this bandana!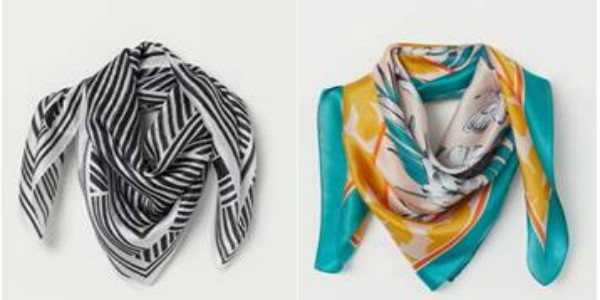 4. Cross Jaguar's Beret Hat!  '
If a classic black beret does not make you think of 'Paris', probably nothing else will. This beret is fitting with a long coat or even a cute jacket. Not only will bring a touch of class to your outfit but, being also the epitome of French style, it will really spell out chic and fashionable. This fashion piece is available in India starting only INR 545.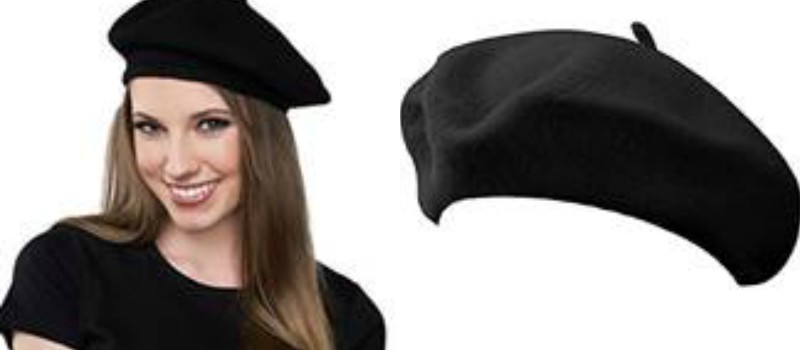 Nykaa's Matte Lipstick collection
Accessories don't always have to be items of fashion – make your lips the point of your look, with this collection of gorgeous Nykaa Matte Lipsticks. Starting at INR 500, not only is this a best-seller but it also comes in various, vivid colors which creates a bold point lip. The colors range from corals and pinks to dark, sultry reds, but for a perfect Parisian chic style which suits any skin tone, red is best.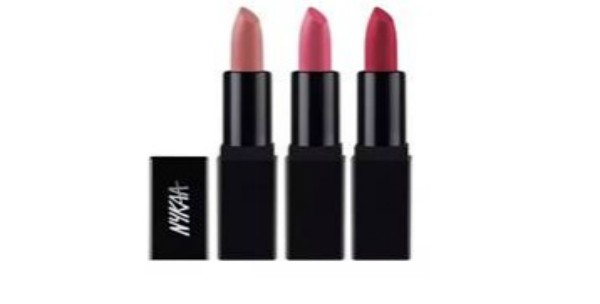 Now go ahead, and spark up your wardrobe with these Parisian style essentials and up your fashion game.