This IPL, select SOCIAL outlets across Mumbai are offering special delivery menus to its patrons as they Watch From Home. The offerings include Starter & Mains combos, D.I.Try meal kits, #SOCIALPartyStarter and much more. 
Please find below the details on the same for your reference. Kindly let me know if you are planning any IPL stories and would be keen on including SOCIAL in the same.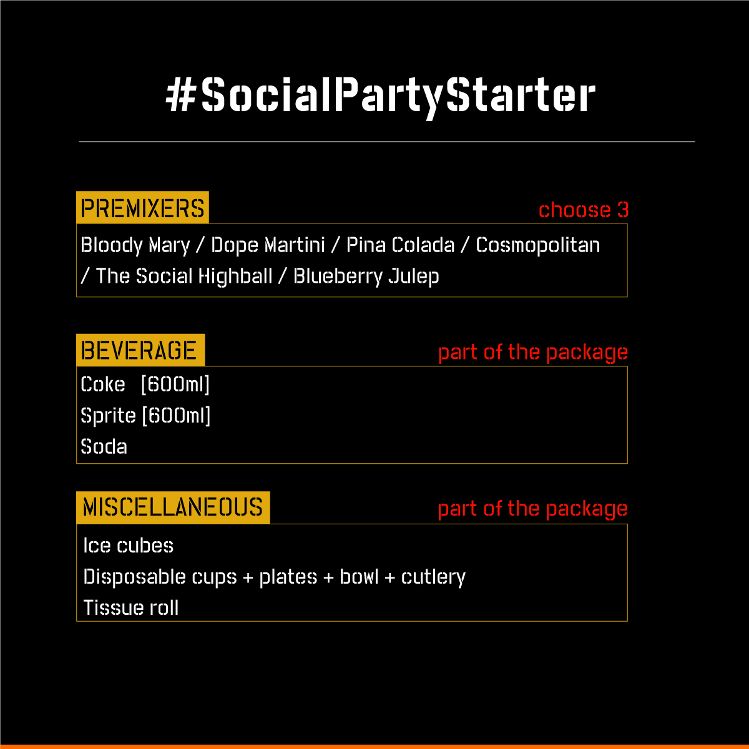 1. Lip Smacking Combos of Starters + Mains by your favourite neighbourhood bar & cafe
a. Super Starter Combo:
Starter + Social Mixer Combo – Choose one starter from Paneer Chilli, Chicken Chilli, Hot Tennessee Chicken Wings and Samosa Chole Chaat and add anyone pre-made cocktail mixer ranging from Bloody Mary, Cosmopolitan, Margarita and Mai Tai.
The combo is priced at INR 350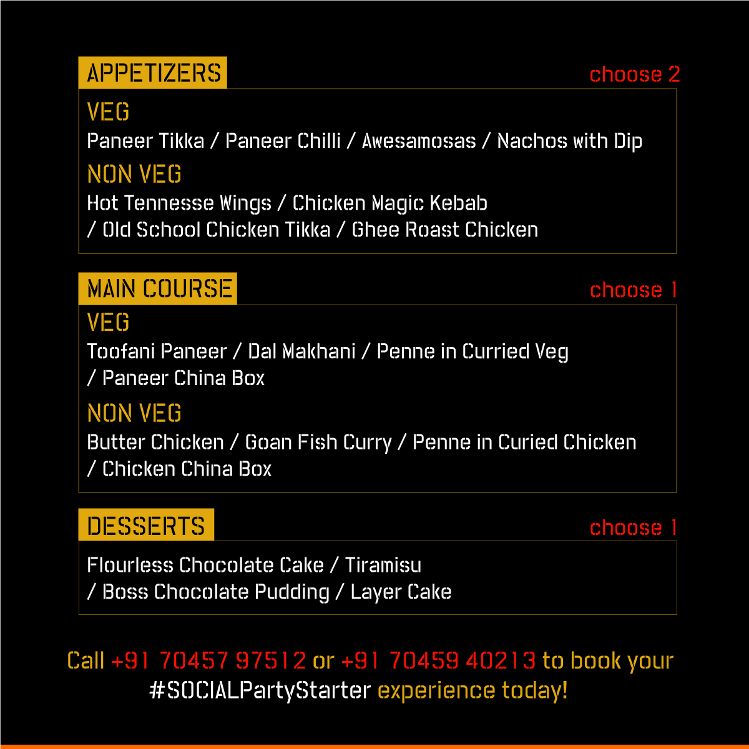 b. Power Play Mains Combo:
Mains + Social Mixer Combo – Choose one mains from the classic SOCIAL dishes like  Penne In Curried Vegetables, Paneer Makhani Biryani, Butter Chicken Biryani, Chilli Paneer Black, Pepper China Box and Chilli Chicken Black Pepper China Box. Complete the mains with one pre-made cocktail mixer. Choose one from the classic range of Bloody Mary, Cosmopolitan, Margarita and Mai Tai.
The combo is priced at INR 400

________________________________________
2. D.I.Try Meal Kits
Now you can bring #ThatSOCIALWaliFeeling home by making the brand's signature dishes in the comfort of your own space. SOCIAL D.I.Try is an exciting new offering that makes your cooking skills a non-essential service. SOCIAL's fresh take on pre-prepped meal kits allows you to now cook up some of its signature dishes in the comfort and safety of your own home.
From our legendary Butter Chicken and Chilli Chicken to Hot Tennessee Chicken Wings, Penne in Curried Vegetables, and Achaari Paneer Tikka — these are usually labour-intensive dishes when made from scratch. However, we've re-engineered them in such a way that they can be made super fast at home thanks to our pre-prepped meal kits. All you need to do is throw the ingredients together in a pan and watch as your favourite dishes come to life.
Please find attached the menu for your reference.
Price: Ranging from INR 160 to 390
_______________________________________________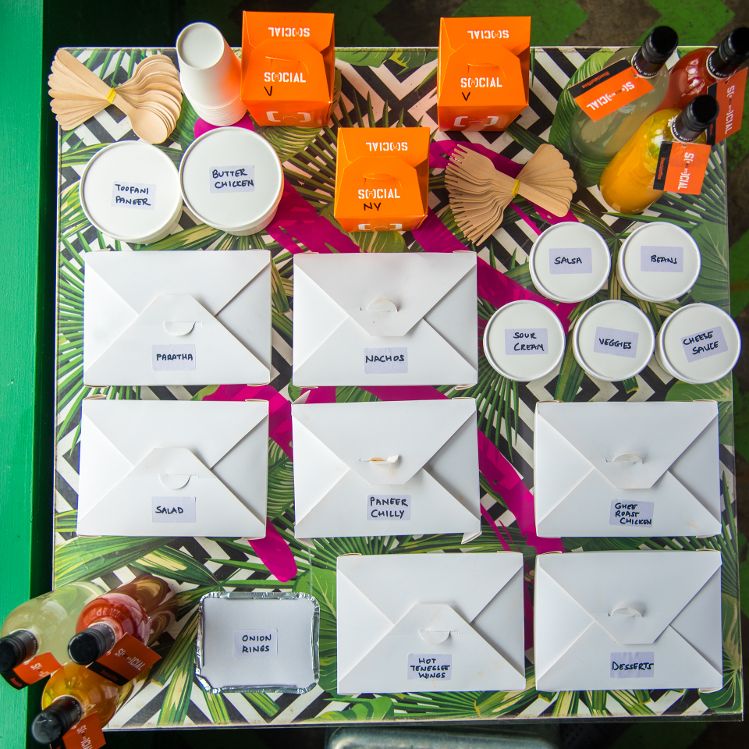 3. #SOCIALPartyStarter
SOCIAL is bringing an all-new way to party, unlike anything the country has seen before. Watch this IPL with your friends & family in the safety & comfort of your homes while enjoying the same experience and vibe of watching the match at your neighbourhood bar & cafe.
#SOCIALPartyStarter – a curated, at-home party experience that brings the SOCIAL experience home to you. The exclusive package (starting at 6 people, going all the way up to 50) allows you to have your favourite eats and drinks and our popular cocktail mixers – to make you the host with the most fun house party in town with social distancing and safety measures of course.
The #SOCIALPartyStarter package comprises of munchies, mains, mixers, desserts and a curated playlist.
What's more? You also get a mixologist from the SOCIAL crew with all bar paraphernalia, who will help whip cocktails following safety, hygiene and physical distancing norms.
The package starts at 999++ per person.

Please find attached the menu for your reference.
The various offerings are available from select outposts in Mumbai namely Carter Road SOCIAL, Versova SOCIAL, Capital SOCIAL, Vashi SOCIAL, Colaba SOCIAL, Powai SOCIAL and antiSOCIAL. 
Customers can now order directly from SOCIAL using its own tech-enabled delivery platform from the link below: