With the onset of monsoon comes the rain showers, breezy winds, and the cold creeping in. This makes us want to be cosy in a corner with our favourite cocktail in one hand and get into our favourite activity. You can whip up a delicious and warm cocktail from the comfort of your home with our 10 cocktail recipes that are perfect for this monsoon season.
1. Hot Toddy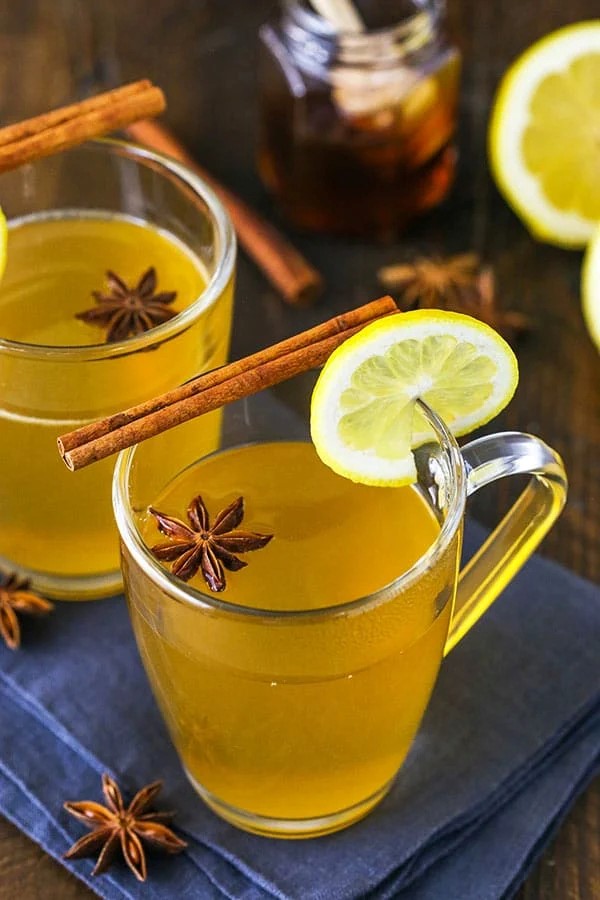 Ingredients:
VS Cognac 45 ml
Jasmine Tea 125 ml
Star Anise 2
Cinnamon stick 1 inch
Lime juice 7.5 ml
Honey 10 ml
Method:
Brew the jasmine tea with 80-90C hot water for 3 minutes
To your serving cup add the star anise, cinnamon, lime juice and honey
Pour the brewed jasmine tea and Cognac and give it a stir
Enjoy your Hot Toddy
You may also like: Monsoon Nutrition: What to Eat to Stay Healthy 
2. Bailey's Hot Chocolate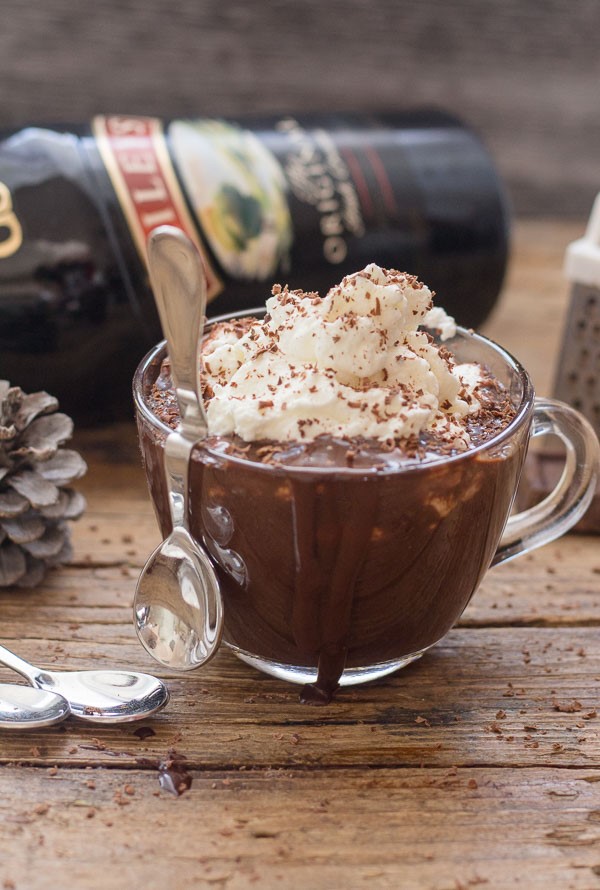 Ingredients:
Milk 3 cups
Chocolate 150 gms
Bailey's Irish Cream 45 ml
Method:
In a pan heat the milk and add the chopped chocolate chunks
Once the chocolate is melted, pour the chocolate milk into a serving cup/mug
Add Baileys Irish Cream to it and stir well
Garnish it with some chocolate shavings and whipped cream and serve the yummy Bailey's Hot Chocolate
3. Hot Gin Punch
Ingredients:
Fennel seed 1 tbsp
Black peppercorns 6
Cardamom pods 2
Sugar 100 gms
Water 125 ml
Gin 50 ml
Hot water 100 ml
Juice of 1 lemon juice
Method:
In a saucepan add fennel seeds, black peppercorns, and cardamom
Dry roast for 30 seconds till they release their aroma
Add sugar and water to the saucepan and bring to a boil, then lower heat and let it boil for 5 more minutes.
Pour the gin and hot water into two serving cups, add a tablespoon of spiced sugar syrup to the cups and add lemon juice to taste.
Serve the Hot Gin Punch with a lemon twist.
4. Mulled Cider recipe
Ingredients:
Dry cider 1 ltr
Calvados 90ml
Apple juice 200ml
Brown sugar 75g
Zest of 1 orange
Cloves 4
Cinnamon sticks 2
Allspice berries/ nutmeg 1 tbsp
Method:
Into a large saucepan pour the cider, Calvados, apple juice and sugar, over low heat to mull
Add the spices and orange zest, bring to a simmer, and keep on low heat for 20-30 mins.
Pour into glass mugs to serve.
For freshness, you can top up the mug with fresh room temp cider (about 60ml)
Mulled Cider recipe is a great way to enjoy the cider in an off-beat way
5. Double Oak Whisky Smash: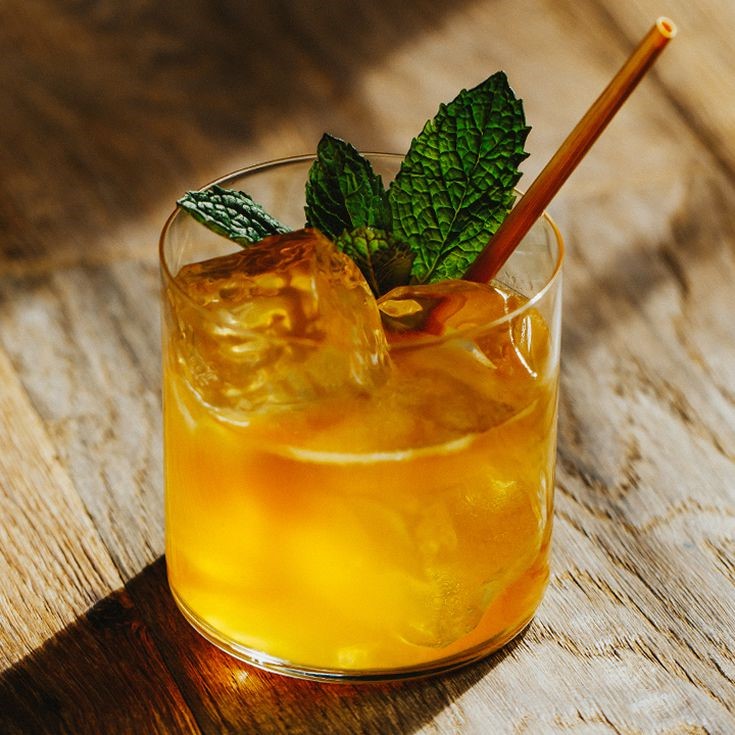 Ingredients:
Jim Beam Double Oak 2 parts
Half of a lemon
Sugar 1 tbsp
Mint leaves 7-8
Crushed ice 1 cup
Method:
Into a cocktail, add the mint, lemon, and sugar
Muddle them together until the sugar has dissolved
Pour the whiskey and shake for 30 seconds
To serve the cocktail, pour it into an Old Fashioned glass
Top it with crushed ice and garnish with a sprig of mint
6. Mint Julep
Ingredients:
Grant's Distinction 50ml
Simple sugar syrup 10ml
Lime juice 8-10ml
Mint leaves 10
Method:
In a glass, add the mint leaves, lime juice and simple syrup and muddle them
Pour Grant's Distinction, top it off with crushed ice and stir
Garnish with a mint leaf
You may also like: Top 5 Bars in India You may Love to Vibe in 
7. The Milk Punch
Ingredients:
Brandy 60 ml
Rum 10 ml
Simple syrup 20 ml
Milk 30 ml
Cream 60 ml
Vanilla extract 1 tsp
Caramelized orange slice.
Method:
In a cocktail shaker, add brandy, rum, simple syrup, milk, cream, vanilla extract, and ice and shake well
Strain and pour into an Irish glass and garnish with a caramelized orange slice if you want to make it fancy.
8. Espresso Martini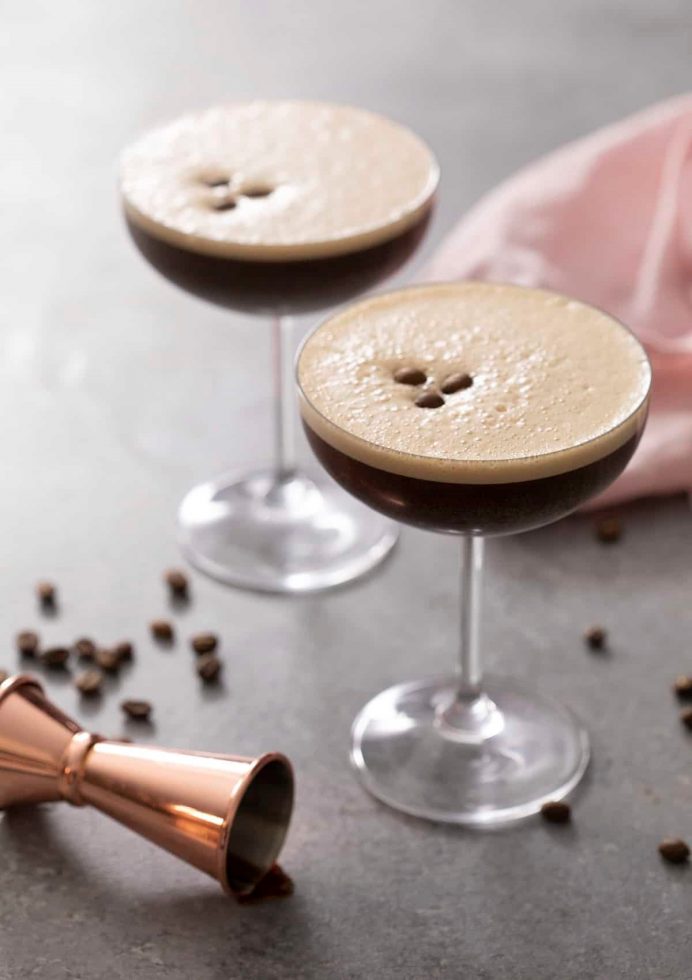 Ingredients:
Smirnoff Vodka 60 ml
Coffee liqueur 30 ml
Espresso coffee 30 ml
Sugar syrup 15 ml
Method:
In a cocktail shaker, add vodka, coffee liqueur, espresso coffee, simple syrup, and ice and shake well
Strain and pour into a serving glass and garnish it with some coffee beans
9. Hot Spiced Apple
Ingredients:
Spiced Apple Juice 750 ml
Cloves 2
Cardamoms 2
Star anise 2
Juniper berries
Orange peel a few slices
Hendrick's Gin 150 ml
Some grated nutmeg
Method:
In a saucepan add the apple juice along with the spices and let it simmer for 15-20 minutes
Turn off the heat and add the Gin and stir well
Strain and pour the cocktail into serving cups with a dusting of nutmeg
10. Rain Dance
Ingredients:
Bourbon 45 ml
Masala tea 45 ml
Sweet vermouth 15 ml
Orange peel
Method:
Into a cocktail shaker, pour bourbon, masala tea, and sweet vermouth, add ice and shake well
Strain the cocktail into a serving glass with ice and garnish it with an orange peel.
Conclusion
The monsoons are a great excuse to have a round of homemade cocktails with your favourite buddies or alone to feel cosy and enjoy the rain and the cold nights. The cool and balmy monsoon evenings give us the right mood to whip up something warm and unique. Our list of 10 cocktail recipes that are perfect to welcome monsoon will surely give you a great spot among your friends and will set a great vibe to have your fun conversations. Do try out the recipes and let us know which is your favourite cocktail and which was a hit among your friends and family.
We will be delighted to have your thoughts and feedback. Please write to us at [email protected]
Follow Life and Trendz on Instagram:https://www.instagram.com/lifeandtrendz/
Facebook: https://www.facebook.com/lifeandtrendz
Twitter: https://twitter.com/LifeandTrendz