Eggs are a good source of protein for both vegetarians and non-vegetarians. Eating an egg once a day, preferably for breakfast, has long been a tradition in many parts of the world. Many people in India like to make special curries or gravies with eggs for people who don't eat meat. Read on if you fall into that category of people. We'll look at some of the best, easiest, and most delicious egg gravy recipes you should try at home as soon as possible.
Easy and delicious egg gravy recipes:
Chettinad Egg Gravy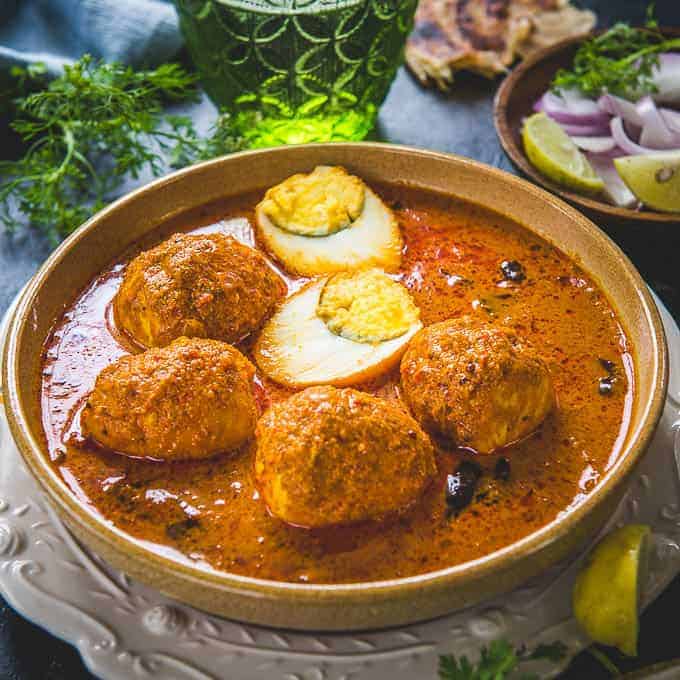 The most well-liked food in Chettinad is a symphony of varieties, with heat from the hot chillies, sweet flavour from coconut, curry leaf fragrance, and roasted flavourings. While the most popular version uses chicken, this egg-based variation is just as tasty.
Boil the eggs, peel them, and split them (lengthwise). To make the Chettinad spice paste: Grind the following ingredients with 2 tablespoons of water: coriander powder, 1 tsp fennel seeds, chilli powder, cumin, turmeric, ginger, as well as garlic. Then, in a small amount of oil, toast the fenugreek as well as fennel seeds well with cinnamon for around 10 seconds. After that, proceed to add the onion and saute them until golden.
With a little water added to prevent scorching, cook the prepared Chettinad spice paste for an additional 5 minutes before adding the tomatoes. Pour water over the mixture after it has cooked for 3 minutes so that it can simmer for another 15 minutes. Add some coconut milk, allow it to boil, and then top with a little lime juice to give the dish some extra flavour. Add the eggs last, and then serve it with rice or roti.
You may also like: 6 Yummy and Luscious Paneer Dishes to Try at Home
Goan Egg Gravy Recipe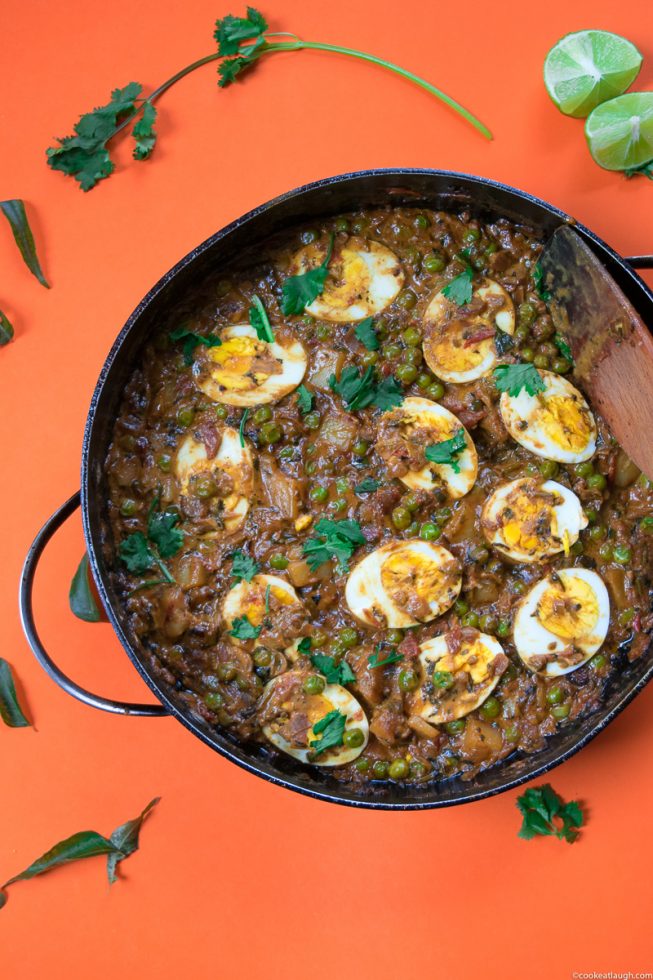 Goa is renowned for its mouthwatering seafood, but it also has a mouthwatering egg gravy recipe to offer. The Goan egg curry is made using local seasonings and will quickly fill your house with earthiness. This food is delicious when dropped in tangy tomato gravy.
To make a fine paste, blend together coconut, garlic, ginger, roasted cumin, dried red peppers, roasted coriander seeds, as well as poppy seeds. Allow the oil to heat in a pan then add the onions as well as curry leaves and stir fry until the onions are shiny. Mix in the tomatoes and cook until the fat evaporates, then add the ground paste, garam masala, turmeric, as well as salt, and cook until the fat separates once more.
Mix in about 2 cups of water to make a smooth gravy. When it begins to boil, reduce the heat to low and continue to cook for another 8-10 minutes. Then add the coconut cream as well as tamarind, then bring to a boil before simmering for two to three minutes. Add the eggs, then serve immediately with your preferred rice or roti and just a sprinkle of coriander leaves.
Palak Egg Gravy Recipe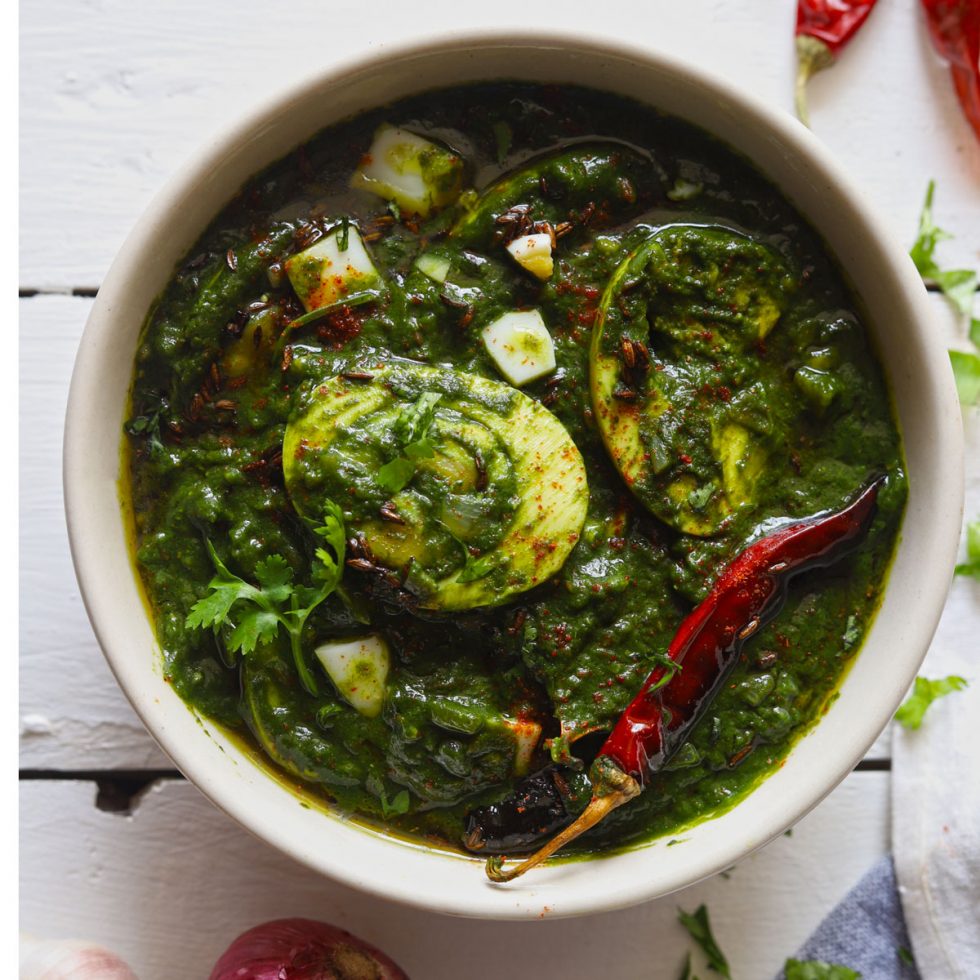 Do you want to eat something tasty and nutritious? Then prepare this delicious palak egg gravy, which is packed with the goodness of palak curry & boiled eggs.
Set aside the soft-boiled eggs. Cook the spinach in a small pan until the leaves dwindle after blanching it in ice water. Combine the spinach, green chillies, as well as ginger in a blender. Then thinly slice the onions, garlic, & tomatoes. After that, heat some oil in a pan and add cumin seeds, and cinnamon, and sauté for just a few seconds. Then add your onions and cook them until soft, then add your tomatoes and cook them until soft.
Add the spinach puree and as much salt, red pepper flakes, or turmeric powder as you like. On medium heat, cook this mixture for 4-5 minutes. After that, cut your eggs in half and add them to the palak curry. Allow the gravy to simmer for another 5 minutes on low flame before serving your palak egg gravy.
Have you tried any of the above egg gravy recipes before? Let us know!
We will be delighted to have your thoughts and feedback. Please write to us at [email protected]
Follow Life and Trendz on Instagram: https://www.instagram.com/lifeandtrendz_com/
Facebook: https://www.facebook.com/lifeandtrendz
Twitter: https://twitter.com/LifeandTrendz