Kozhukattai is a rice flour-based steamed dumpling. It can be prepared both with and without stuffing. It is a simple and traditional delicacy that is frequently prepared in Hindu households. But especially during festivals such as Navaratri and Vinayagar Chathurthi. Because there are so many different types of Kozhukattai to make, it can be difficult to decide which one to make. So, before you make your decision, here is a list of three types of healthy kozhukattai to consider.
Types of Healthy Kozhukattai:
Classic Kozhukattai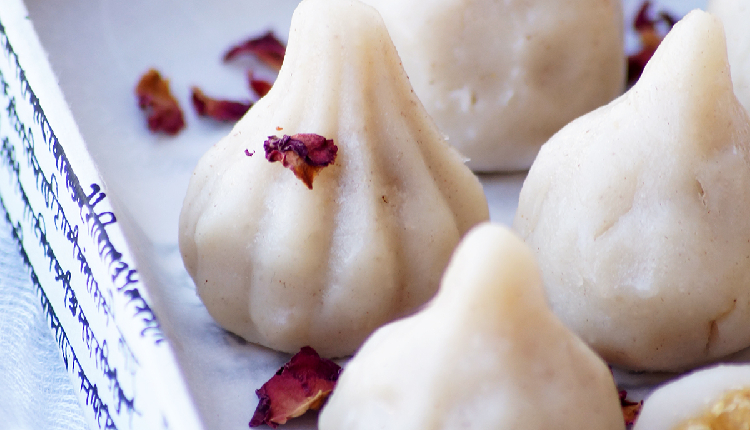 Pooranam kadalai paruppu Kozhukattai is a classic Vinayagar chaturthi celebration dish.
To begin, heat the water with the salt, then place the flour in a large vessel. With the aid of a ladle, gradually pour in the steaming hot water and stir. Wait until the dough is warm enough to handle, which should take about 5 minutes. Then, begin kneading for Kozhukattai, keeping in mind that it must be non-sticky. Then, using the prepared dough, form small lemon-sized balls. Rub your hands with some oil before starting each step or as necessary. You must roll the stuffing in the same size (we did not include the stuffing recipe).
Take a piece of dough, then begin to level it with your fingers all the way around. Once you have created a bowl-shaped Kozhukattai, keep moving in the direction of the ball's centre. Keep the filling inside then organise all the edges and squeeze them together in the centre to form a kozhukattai (mothagam). The same process should be used to make 8 to 10 Kozhukattai. Arrange them on an idly plate or in a steamer, and steam cook them for 10 to 12 minutes. You can now carefully remove it from the idly tray and eat your kozhukattai.
You may also like: Tantalizing Tamil Prasadam for Lord Ganesh on Vinayagar Chaturthi 
Sweet Ammini Kozhukattai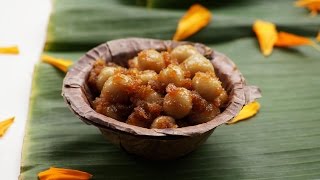 Jaggery and tiny, adorable rice flour dumplings are used to make the sweet snack known as Sweet Ammini Kozhukattai.
To begin, place the finely ground jaggery in a Kadai. Melt the jaggery by adding 3/4 to 1 cup of heated water, then strain the mixture through a metal strainer. Boil the syrup until light and fluffy after straining it. Add grated coconut and cardamom powder while simmering the ignition. After thoroughly mixing and boiling, add the rice flour. Mix thoroughly until all of the syrup has been swallowed up by the rice flour. It will thicken and become a squishy dough. Make small balls out of the dough once it is warm enough to handle in your hands by rubbing some oil on your hands.
Begin boiling the water in an idli pot or pan, and remember to add the idli plate only once the water has started to boil. For 5-7 minutes, steam the rolled kozhukattai. If you steam the balls for longer than that, the balls will become hard. Take one of the balls and place it on a plate to see if it is cooked. The ball is prepared if it bounces and If the balls stick to the plate, they are not cooked. Once the balls are cooked, turn off the flame, let them cool for five minutes, and then place them on a plate. And now your delicious sweet Ammini Kozhukattai is ready to serve and eat.
Paal Kozhukattai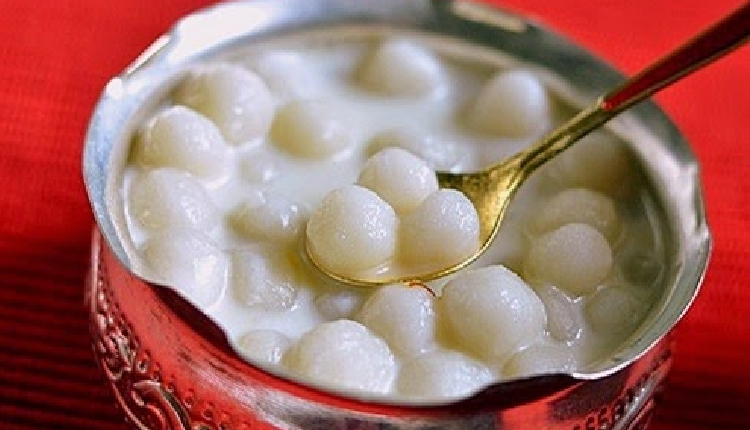 Paal Kozhukattai resembles Ammini Kozhukattai but is prepared in a slightly different manner. You can start by making a soft dough similar to the one you would make for idiyappam using store-bought rice flour and hot water.
Then you'll need some coconut milk, which you'll need in two batches. Add some water to the first batch and bring it to a boil while pressing the rice flour into it. You can use a standard Muruku presser, and the kozhukattai should be ball-shaped. After cooking the balls in the boiling coconut milk, add some grated jaggery, cardamom powder, and the remaining coconut milk to make it more creamy and sweet. Bring it back to a boil, then turn it off. Then you can sit down with your family and enjoy your delicious Paal Kozhukattai.
What type of Kozhukattai are you making this Vinayagar Chaturthi? Let us know!
We will be delighted to have your thoughts and feedback. Please write to us at [email protected]
Follow Life and Trendz on Instagram:https://www.instagram.com/lifeandtrendz/
Facebook: https://www.facebook.com/lifeandtrendz
Twitter: https://twitter.com/LifeandTrendz