Tamil Nadu is no exception when it comes to celebrating this auspicious festival, Vinayagar Chaturthi. This joyous occasion marks the birth of Lord Ganesha, the beloved elephant-headed deity who is revered as the remover of obstacles and the harbinger of good fortune. One of the most cherished traditions during this festival is offering delectable prasadam to Lord Ganesh. In this article, we will explore the significance of these snacks and some mouthwatering options to celebrate the occasion in true Tamil style. Check out the following Tamil prasadam for Lord Ganesh on Vinayagar Chaturthi.
The Significance of Tamil Prasadam:
Food has always played a significant role in Indian culture, particularly during religious festivals. In Tamil Nadu, offering delicious snacks to Lord Ganesh is a way to seek his blessings for prosperity and success. These offerings, known as "neivedyam" or "prasadam," symbolize the devotion and gratitude of the worshippers. The act of preparing and presenting these Tamil style snacks is not only a religious ritual but also a heartfelt expression of love and devotion.
Popular Tamil Prasadam for Lord Ganesh on Vinayagar Chaturthi:
1. Kozhukattai:
Kozhukattai, also known as modak, is the quintessential Ganesh Chaturthi snack. These steamed or fried dumplings are made from rice flour and filled with jaggery and grated coconut. The sweet aroma of kozhukattai wafts through Tamil households during this festival.
You may also like: Celebrate Ganesh Chaturthi with Lord Ganesh's Favourite Sweets 
2. Sundal:
Sundal is a protein-rich snack made from boiled legumes like chickpeas, black-eyed peas, or lentils. These are seasoned with mustard seeds, curry leaves, and grated coconut, creating a delicious and nutritious offering for Lord Ganesh. Not only it is favourite for Him but also well-liked by all.
3. Pori Urundai:
Pori urundai, or puffed rice balls, are sweet treats made from puffed rice and jaggery syrup. These crunchy delights are not only easy to prepare but also a favourite among children and adults alike.
4. Murukku:
Murukku is a popular South Indian snack made from rice and urad dal flour. These deep-fried, spiral-shaped crisps are not only addictive but also an excellent addition to the array of offerings for Lord Ganesh.
5. Thattai:
Thattai is a crispy, deep-fried snack made from rice flour and spices. These savoury delights come in various flavours and are an essential part of the Ganesh Chaturthi menu.
6. Aval Payasam: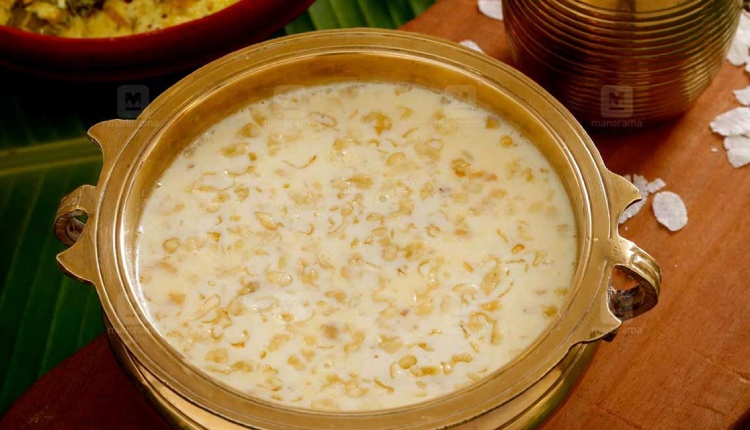 Payasam, a sweet rice pudding, is a must-have dessert during this festival. Aval payasam is a variation made with flattened rice, jaggery, and cardamom, thereby creating a delectable and aromatic dish.
Celebrating Vinayagar Chaturthi in Tamil Nadu is not only a religious affair but also a culinary delight. The offering of traditional Tamil snacks or prasadam to Lord Ganesh is a cherished tradition that brings families and communities together. As you prepare to celebrate this auspicious festival, consider these delectable Tamil prasadam as a heartfelt offering to seek the blessings of Lord Ganesha, the remover of obstacles and the harbinger of prosperity.
May your Ganesh Chaturthi be filled with devotion, joy, and the tantalizing aroma of these delightful Tamil prasadams.