One of the most adaptable fruits you can consume is the banana. There are numerous ways to get your recommended daily intake of bananas. However, some people do have trouble choosing the best dishes to prepare with them. It's probably because they are a fruit and it can be difficult to know how to prepare them properly to cook them. Bananas are used to produce pakoras, raw banana curry, banana chips, and other foods in India. In addition to offering countless culinary choices, bananas provide vital elements that are good for our general health. Bananas are high in fibre, which helps with digestion and encourages the development of gut bacteria.
They are therefore without a doubt among the best fruits to eat every day. So let's look at the top banana recipes in this blog that you must try before the summer is over.
Banana recipes you need to try before summer ends:
Banana Pudding
Bananas may now be used to make pudding, a delectable delicacy, at home. Start by separating the yolks from the whites of three eggs, then reserving the whites. Combine the yolks with 1 whole egg. Take a pot, add the milk, whisk, and combine the whole egg, 3 yolks, and 1/2 cup sugar. Stir it frequently while cooking it open until the mix solidifies. Spend around 10 minutes doing this. Add the vanilla extract after turning the heat off. Set the oven's temperature to 425 degrees Fahrenheit. In a casserole dish, thinly layer the custard mixture. After that, spread a layer of vanilla wafers over the pudding.
Cut the bananas very thinly, then stack them over the wafers in a layer. Layer wafers, bananas and custard again, finishing with custard. Put one-third of the leftover custard over the bananas. Beat the saved egg whites with a dash of salt until thick to make the whipped topping. Once the whites are able to stay in the mixing basin when tilted, add the 1/4 cup sugar slowly and beat for an additional minute. After that, using a spatula, cover the custard with the meringue and bake for 5 minutes, or till the meringue is just beginning to colour.
You may also like: 10 Indian States that reign supreme with their famous breakfast recipes 
Peanut Butter Banana ice-cream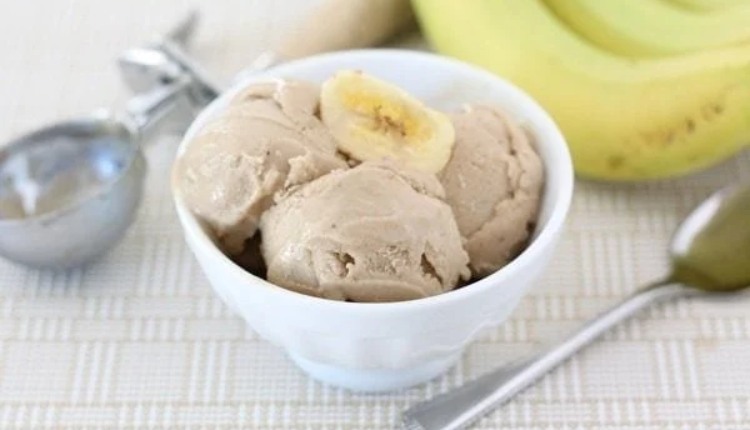 The combination of banana and peanut butter offers the ice cream a delightful, smooth flavour. Cut three bananas into tiny pieces and place them in the freezer for at least a couple of hours to create this ice cream. In a blender, add the bananas, and process until they are smooth and creamy in texture. Since the bananas have been frozen, this will require some time. Blend the ingredients in the blender until you see a thick, creamy, ice-cream-like substance. Add 3 tablespoons of peanut butter, 1/4 teaspoon of vanilla essence, a dash of cinnamon, and sea salt to taste. When the ingredients are thoroughly blended, serve right away after giving the blender a few pulses to swirl them together. Add more peanut butter and crumbled roasted peanuts as a topping.
Banana Shake
Shakes are a delectable and incredibly healthy part of our diets. One of the simplest shakes to make is the banana shake. All that's required is 1 cup of coconut milk, 3 bananas, sugar, 1/2 teaspoon of vanilla extract, and 1/4 teaspoon of cardamom or powdered cinnamon. Peel and chop the bananas before putting them in the blender with the coconut milk, vanilla essence, and additional sugar as needed. If you want, substitute jaggery for the sugar and combine the ingredients until smooth. In a tall glass, pour the milkshake, then set it up with cinnamon or cardamom powder. Since you can't keep this milkshake in the refrigerator, serve the banana milkshake right away.
Banana Cookies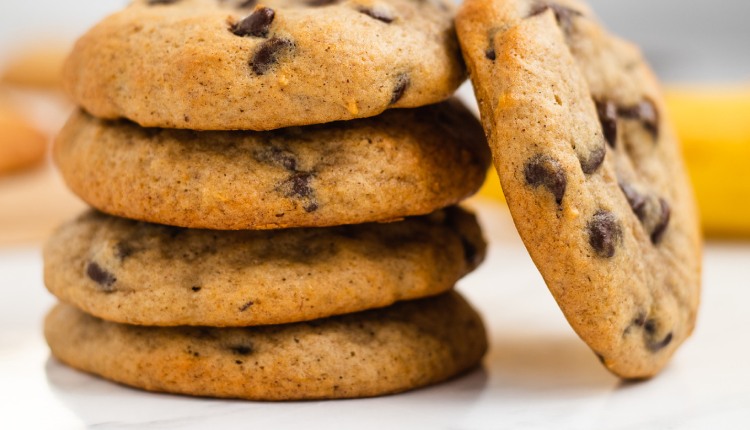 These banana oatmeal cookies are the ideal snack to munch on if you enjoy cookies. They're quick and simple to make. Start by bringing the oven to 180°C in order to prepare them. Once you have a bowl, mash two bananas into a smooth paste. To make the cookies more flavorful, add 1 cup of oats along with cinnamon, raisins, and nuts.
Mix everything together thoroughly. To prevent the cookies from sticking, lubricate the baking pan with butter or olive oil or line it with baking paper. Scoop some of the mixture with a spoon onto the baking sheet. It takes hardly any time at all. Delicious oatmeal cookies are ready after baking for 15 to 20 minutes in the oven!
Which of these Banana recipes are you trying? Let us know!
We will be delighted to have your thoughts and feedback. Please write to us at [email protected]
Follow Life and Trendz on Instagram:https://www.instagram.com/lifeandtrendz/
Facebook: https://www.facebook.com/lifeandtrendz
Twitter: https://twitter.com/LifeandTrendz