Introduction
Welcome to our guide on the best cocktails that make you high! We'll be discussing what makes a cocktail ideal for getting you buzzed, as well as giving you some recipes to try out. Whether you're looking for something strong or fruity or refreshing, we've got you covered. So sit back, relax, and let's get started on finding the perfect drink for your next party!
Best Cocktails that Make You High:
The Long Island Iced Tea
This is one of the most famous cocktail recipes that will make sure you are high with the first drink you sip. It has some strong liquors and with the right proportion of cola/ coke in it that will surely hit the right spot for you. Be careful of this drink as it makes you extremely high with just one drink so go slow with it.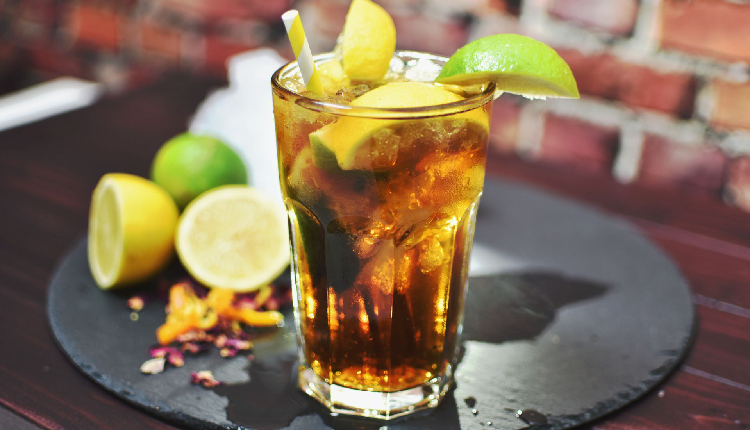 To Prepare Long Island Iced Tea, you will need:
1 oz vodka
1 oz tequila
1 oz rum
1 oz gin
1/2 oz triple sec
1/2 oz fresh lime juice
3/4 oz simple syrup (optional)
Cola, to top
Ice
Preparation:
In a highball glass filled with ice, combine vodka, tequila, rum, gin, triple sec, fresh lime juice and simple syrup. Stir well and top it off with cola. Garnish with a lime wedge.
You may also like: 3 Non-alcoholic Drinks to give a toast
The Margarita
A Margarita is a classic cocktail that is perfect for those who want to enjoy a refreshing drink while getting a nice buzz. The key to making a great Margarita is to use fresh ingredients and to be careful not to overdo it with alcohol.
To make a Margarita, you will need:
-1 1/2 ounces of tequila
-3/4 ounce of fresh lime juice
-1/2 ounce of Triple Sec
-Ice
– Kosher salt or flavoured salt
– Lime for garnish
Instructions:
1. Rub the rim of your glass with a lime wedge to wet it. Then dip the glass in kosher salt or any flavored salt. To make a simple spicy salt, mix equal parts of chilly powder, kosher salt and lime zest.
2. Fill your glass with ice.
3. Add the tequila, lime juice, and triple sec to a shaker filled with ice and shake well.
4. Strain the mixture into your glass, garnish it with a lime wedge and enjoy!
The Pina Colada
Pina Colada is a classic tropical cocktail. If you love tropical flavours or if you want to feel like you are on a beach vacation, this is the right cocktail to choose.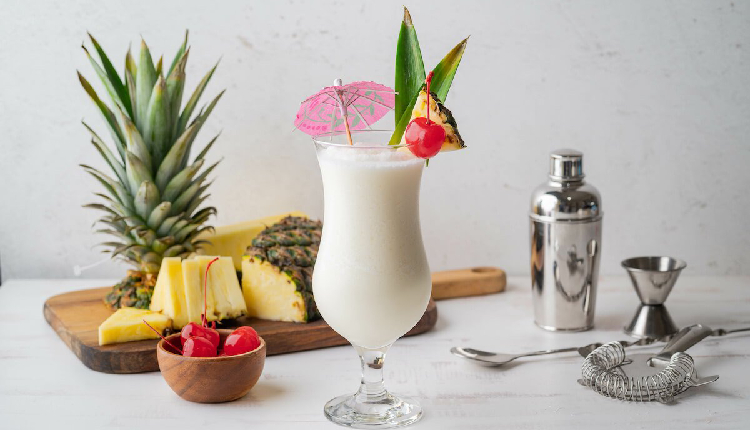 To Prepare a Pina Colada, you will need:
-1 oz white rum
-1 oz cream of coconut
-3 oz pineapple juice
-1 cup ice cubes
Instructions:
1. Combine white rum, cream of coconut and pineapple juice with some ice cubes in a blender and blend until smooth.
2. Strain and pour into a hurricane glass or tall Collins glass.
3. Garnish with a cherry and a slice of pineapple.
The Mojito
The Mojito is a crisp and refreshing cocktail. It has a minty note to it with white rum which is a strong liquor and is sure to make you high within a couple of drinks.
To make a Mojito, you will need:
2 oz white rum
1oz lime juice
5oz Simple syrup
6-8 mint leaves
Soda water
Ice
Instructions:
1) To a cocktail shaker, add the mint leaves with the lime juice and simple syrup and muddle them together
2) Add the rum and some ice, then shake well.
3) Strain into a Collins glass filled with ice, then top off with soda water.
4) Garnish with a lime wedge and enjoy!
The Daiquiri
A daiquiri is a little piece of paradise in a glass. Whether you're sipping on one poolside or on a beach, this refreshing cocktail always seems to transport you to a happy place. But what many people don't know is that the daiquiri can also give you a pretty good buzz.
So if you're looking for a cocktail that will not only refresh and tantalize your taste buds but also leave you feeling pretty good, look no further than the daiquiri. Made with rum, lime juice, and sugar (or another sweetener), the daiquiri is a simple yet delicious concoction that packs a bit of punch.
Just be careful not to have too many – those paradise-like feelings can quickly turn into a nasty hangover!
To make a Daiquiri, you will need:
Light rum – 2 ounces
Freshly squeezed lime juice – 1 ounce
Sugar syrup – 1 ounce
Ice
Garnish – Lime zest or lemon peel
Method
Into a shaker, pour the rum, lime juice, and sugar syrup along with ice and shake well
Strain it into a chilled glass
Garnish it with lime zest or a lemon peel
Conclusion
We hope our list of cocktail recipes helps you at your next party or a solo party with your favourite snacks and music. Let us know if you would like us to give you part 2 of the cocktail recipes and we will be happy to. All of the cocktails mentioned contain high amounts of alcohol so be sure to enjoy your drink responsibly and have a great time with fun-filled memories.
We will be delighted to have your thoughts and feedback. Please write to us at [email protected]
Follow Life and Trendz on Instagram: https://instagram.com/lifeandtrendz?igshid=Yzg5MTU1MDY=
Facebook: https://www.facebook.com/lifeandtrendz
Twitter: https://twitter.com/LifeandTrendz