Wish to tour most popular home-made foods in Bangalore? For those looking for a taste of home in Bangalore, the city offers a wide variety of delicious home-cooked meals. From traditional curries to savory dosas, here are some of the best dishes you should try when exploring this vibrant Indian city. Check out the most popular home-made foods in Bangalore.
Bisi Bele Bhath
Bisi Bele Bhath is the classic favorite of Bangalore. It obtains its traditional flavor from a special assortment of spices and lentils, combined with rice to make an aromatic and delicious meal. Truly a staple of this exciting city, this hearty dish is sure to satisfy even the most discerning palates!
You may also like: 6 Off-road Places to Explore in Bangalore 
Ragi Dosa
Ragi Dosa is a healthy and flavorful home made meal from Bangalore. It is made with a fermented batter of Ragi or Finger Millet, combined with other ingredients such as onions, chillies, coriander and curry leaves for added flavor and texture. Crisp on the outside and soft inside, this protein-packed delight is best served hot with green chutney or coconut chutney!
Bonda Soup or Uppittu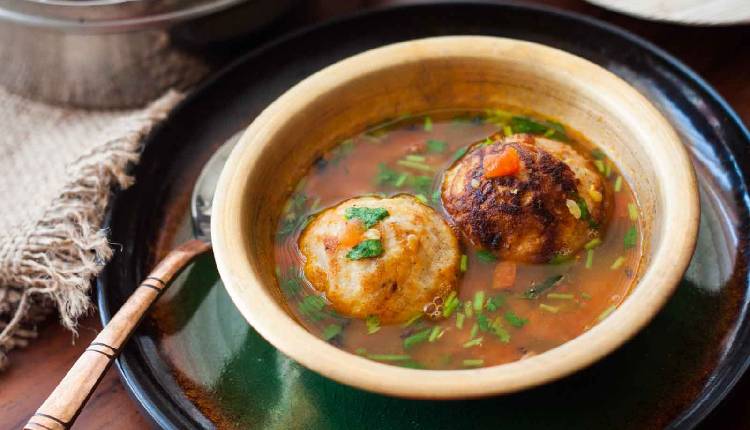 Bonda Soup also known as Uppittu, is a popular evening snack found in Bangalore. It is made with semolina or suji and mixed with grated vegetables including carrot, potato, beans and onion. The fragrant dish can be served as a soup or eaten with bread or roti. This filling dish is enriched with the goodness of vegetables and spice and is ideal for vegetarians.
Pulav
Pulav or Biryani is one of the most popular rice dishes in India. From Bombay to Bangalore, everyone loves a plate of flavourful pulav. The benefit of this home-made dish is that you have control over the ingredients and can adjust the spices and vegetables according to taste. Generally, pulav is prepared with spices such as cumin, bay leaf, cardamom, cloves, cinnamon and nutmeg along with garlic and ginger. Vegetables like potatoes, carrots, peas and beans are also added along with your preferred meat or eggs to prepare this delicious dish!
Akki Roti with Sagu or Chitranna or Pongal
Akki roti, also called thalipeeth in certain regions of India is a type of pancakes made with rice flour and spices. The dough for the pancakes is prepared by mixing together the ground rice flour with salt, spices, oil and water. These pancakes are shallow-fried on a griddle and served hot with sagu (vegetable gravy) or chitranna (a mixture of grated coconut, chillies, mustard seeds and lime juice) or pongal (savoury porridge made of rice and lentils). Akki roti makes for a delicious breakfast or evening snack especially in southern Indian states like Karnataka.
We will be delighted to have your thoughts and feedback. Please write to us at [email protected]
Follow Life and Trendz on Instagram: https://instagram.com/lifeandtrendz?igshid=Yzg5MTU1MDY=
Facebook: https://www.facebook.com/lifeandtrendz
Twitter: https://twitter.com/LifeandTrendz