Hairstyles for men change according to the trend and season. The hair length and texture also play a vital role in deciding the style. Especially, maintaining a stunning and classy hairstyle for men with curly hair is quite tricky. It might often appear as a time-consuming chore. But trust us when we say it doesn't have to be! Here we listed some top curly hairstyles for men to look best during festivals. These are also some quick and great hairstyles to check out this year.
Curly Quiff
Quiff is often the classic hairstyle when you have curls. This popular style will look chic when you visit the perfect barber. These quiffs are often paired with an undercut. Also, curly quiffs can be fashioned in a variety of ways. You can very likely go with spikes or even brushed and slicked style. For a classy look brush your hair backward with the round brush. Simultaneously dry your hair and set it with a texture spray.
You may also like: How to Nail a Medium Beard Style?
Curly Fringe
This is a cool and emerging haircut this season. A curly fringe is a haircut in which the hair on top of the head will be longer than the hair on the sides. For a more spirited look, you can also try angular fringes. Furthermore, these bangs will require only a little work to style. Spritz a little sea salt spray in the front of the hair. Then just comb your hair with your fingers or use a brush gently. A fringe's purpose is to hang on the face in a messy way.
Messy Curls
The iconic messy curls look best when done organically. Those who have wavy hair can also try this style. But you will need a lot of styling products. For people with curly hair, this style is a boon. One simple approach to accomplish this look is to wash your hair at night and put your regular serum or mousse on. Then wrap it gently in a t-shirt and go to sleep. In the morning, untangle your hair with your fingertips rather than a comb.
Medium Length Curls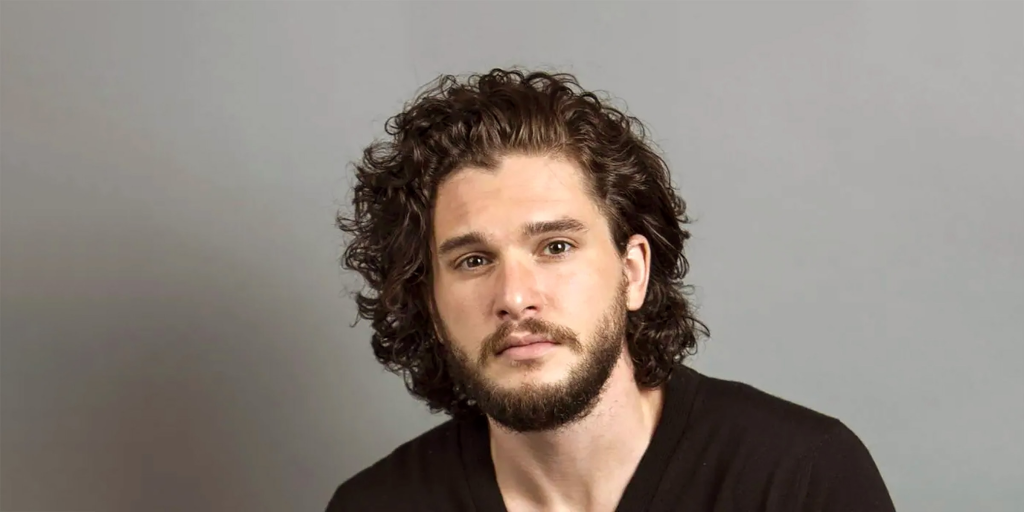 Medium-length curls are great if you want a haircut that does not require clippers. This style is relaxed, pulled back, and free-flowing. Also, this will highlight both the length and texture of your hair. Though growing the hair length is laborious, it is definitely worth the effort. To maintain these long curls, you will need a pomade or light-hold wax. This will also avoid frizzy hair. With this look, you can also pull your hair back and tie it up in a man bun.
Side Swept Curls
Side sweeps are such a modern look for men with curly hair. For this, you will need more hair on the top of your head than on the sides. This will create a dapper fringe-like effect too. To add a stylish touch to your side sweep, make a side parting with a comb. Then, using your comb, smooth the hair on each side of your parting into place. This one highlights those lovely curly in the best way possible.
Slicked Back
The slicked-back curls are a neat and controlled approach to managing curly hair. This hairstyle can also be paired with an undercut on the sides. This is an ideal way to keep your curls in check. Thus it also creates a classy look for formal and business occasions. Just like the other styles, you will need a pomade or wax to hold your curl in place. For the perfect look use a strong-hold product and spread it backward with a comb.
We will be delighted to have your thoughts and feedback. Please write to us at [email protected]
Follow Life and Trendz on Instagram: https://instagram.com/lifeandtrendz?igshid=Yzg5MTU1MDY=
Facebook: https://www.facebook.com/lifeandtrendz
Twitter: https://twitter.com/LifeandTrendz