Valentine's day is nearing and most of us are probably gearing up for it. There will definitely be confusion about what to wear or what to gift. If you are someone who is nervous or confused about the big romantic day, then this article is for you.
When it comes to gifts, ditch your chocolates and go for something big. Yes, it's time for some creamy and yummy cakes. What is more romantic than a well-decorated and delectable cake? This valentine's day try our top 7 cake ideas to impress your loved ones. Whether you are baking it or buying it is up to you. But make sure you present it romantically. With that note, let's move to our top valentine's day cake ideas for this year.
Top Valentine's Day Cake Ideas:
Red Velvet Cake
What denotes love more brightly than the color red? When we say Valentine's day, the first image that pops up in everyone's mind is a big red-hearted cake. Thus we can undoubtedly conclude red velvet as a classic valentine's day cake.
Red velvet is a special cake for occasions like Valentine's day and Christmas. These red cakes are a symbol of love and joy. Also, sending a red velvet cake to a special someone conveys your romance, love, and passion all at once. Moreover, a red velvet cake is an ideal combination of beauty and flavors. The complex flavors along with cream cheese or vanilla frosting make it a worthy dessert. Also, the effort that goes into baking this is definitely a high-level love language. You can also try some red velvet cupcakes or red velvet truffles this Valentine's day.
You may also like: Best Valentine's Day Gift Ideas for GF
Choco Truffle Cake
Chocolates are often associated with love and passion. They are aphrodisiac foods and are best used to express love. Also, none of us would hate a flawless chocolate cake. Thus what is better than a chocolate truffle to lift up the mood of your loved one?
This cake is an extravagant dessert that you won't regret buying. Right from the yummy chocolate frostings to the melting truffles, everything will make your day more memorable. Thus it is ideal for occasions like birthdays, anniversaries, or Valentine's day. Without a doubt, they are the most delicious and stunning cakes you can buy this Valentine's day. Also, baking a chocolate cake is not a herculean task. Even if you are new to baking, you can try these cakes to impress your loved one.
Choco Lava Cakes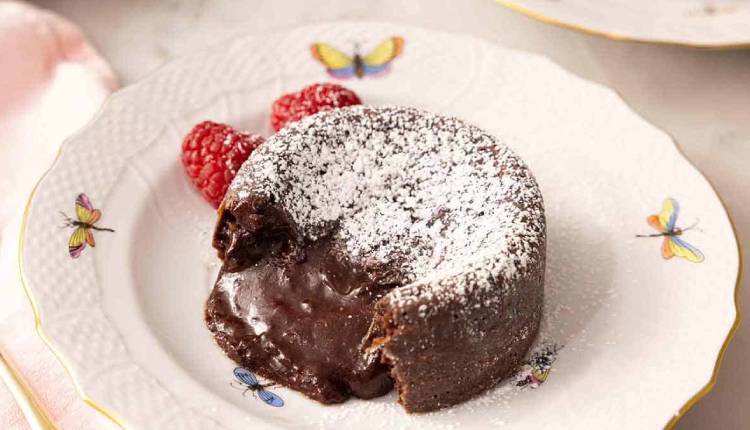 Molten choco lava cakes are unique gifting options to consider. They might look simple but are definitely the most delicious present you can ever think of. What is a better way to declare your love than with hot and fudgy choco lava? You can also pair it with a scoop of ice cream and have it as a dessert. Also, if you are planning a last-minute surprise, then this might work great. Nowadays, almost all restaurants have choco lava on their dessert menu. Thus take your loved ones for Valentine's treat and finish your dinner with some rich choco lava.
If you are planning to make this at home, then go for it. These extremely rich, fudgy, and delicious cakes can be made very easily at home. There are also many instant cooking options available for this. Moreover, it does not involve complicated frostings or designs. Just top it with some powdered sugar and ice cream.
Vanilla Creme Brulee
This is a traditional French dessert that you can try this Valentine's night. Creme brulee is a custard-based dessert covered with caramelized sugar. You can serve this sweet treat in addition to chocolate. Sounds yummy as well as classy right? Also, making this dessert is not as difficult as it may sound. For this, you must bake a custard-like filling with heavy cream, vanilla, and egg yolk. Then finally top it with caster sugar and torch it slightly to caramelize. After all, the word 'Creme Brulee stands for burnt cream in French. You can also bake this dessert in a heart-shaped mould for extra appeal. This is cozy dessert is definitely a great addition to your Valentine's day menu.
No Bake Cheesecake
For those who don't know to bake or don't want to bake, this is an option for you. You can try the no-bake cheesecake varieties to impress your loved ones. This takes less work compared to other cake ideas. A cheesecake is often a mixture of soft and fresh cheese, sugar, and eggs. The cheese can be ricotta, cottage, or cream cheese. The bottom crust for this cake can also be anything like crushed crackers or cookies. You can also layer up this cake and garnish it with toppings of your choice. Traditionally, cheesecakes are topped with sour cream and raspberries. You can also try different things like strawberries, blueberries, choco syrup, and even cut fruits to garnish. Thus you can express your love with colorful garnishes and toppings of your choice.
Tiramisu Cheesecake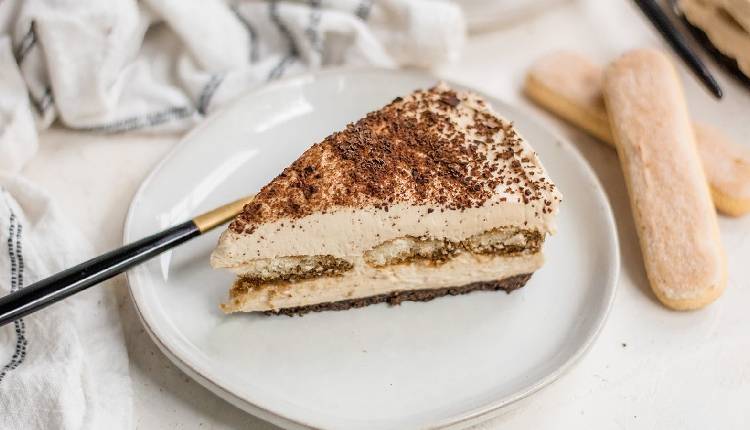 Tiramisu is a chic and trendy dessert to try this Valentine's day. This again does not include baking. Just assemble the ingredients and refrigerate. Sounds great right? What sounds greater is their ingredients. Tiramisu is made with delectable ingredients like cream, sugar, mascarpone cheese, coffee, cocoa powder, and cookies.
If you are looking for some unique cake options, then you can also try the tiramisu cheesecake. It is a rich combination of cheesecake and tiramisu. If you guys love to try new and exclusive foods then definitely try this tiramisu cheesecake. The taste of coffee-soaked cookies, mascarpone cheese, and cheesecake in a single bite is just heaven.
Lotus Biscoff Cake
Another uncommon cake is the lotus biscoff cake. This cake has a surprising flavor and a distinct texture. It is a unique cake made with cookies called 'Lotus Biscoff'. This biscuit has a special caramelized flavor that is usually fancied by many. For this, you will need a well-made sponge cake. Then cover it with layers of creamy Biscoff buttercream, and crushed Lotus Biscoff biscuits. The Biscoff spread can also be used for other desserts like cheesecakes.
Cakes are often a symbol of celebration and pleasure. It is not mandatory that you should bake all these cakes that we mentioned. You can also get it from the bakers of your choice. What matters most is love and effort. What is a sweeter effort than getting a cake? Thus make this valentines day more special with these cake ideas.
We will be delighted to have your thoughts and feedback. Please write to us at [email protected]
Follow Life and Trendz on Instagram: https://instagram.com/lifeandtrendz?igshid=Yzg5MTU1MDY=
Facebook: https://www.facebook.com/lifeandtrendz
Twitter: https://twitter.com/LifeandTrendz