The holiday of love is quickly approaching, and you should be searching for the ideal Valentine's Day present for your girlfriend to honour your unique relationship. There is no "Love Sacred book" that forbids you from giving your girlfriend a clichéd Valentine's Day present. Of course, you could impress her with a red rose, the universal sign of love, or by giving her a cuddly teddy bear as a token of your affection. It would be nicer, though, if you showed your girlfriend some original Valentine's Day thoughts that she would enjoy. So, without further ado, here are some of the best Valentine's Day gifts you should get for your lady love.
Best Valentine's Day Gift Ideas for GF:
Bamboo Plant
The greatest show of affection you can show a girl is a bamboo plant. Each of its stalks has a symbolic meaning. For example, two stalks stand for love and are also said to bring good fortune. Riches, joy, and longevity are symbolised by three stalks. Five stalks are a symbol of wealth that is ideal for giving to someone who wants to expand their business. Six stalks stand for good fortune, which is believed to bring wealth. Seven stalks stand for abundance, joy, and physical well-being. Lucky bamboo plants have eight stalks, which are a great luck booster and motivator. The number nine is viewed as a good luck charm. The number ten symbolises completion and perfection. 21 stalks are a symbol of blessings and richness.
Skincare essentials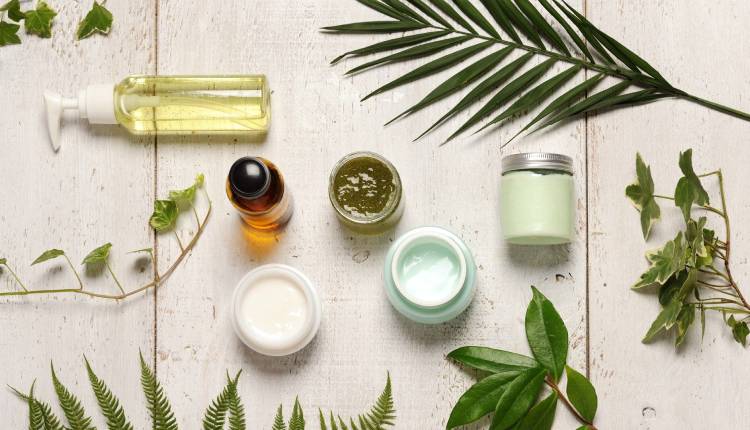 The best way to show your girlfriend you care is to give her a home spa experience, body treatments, body polishing, or even other skin care services. Her dedication to taking good care of her skin is the reason it is so gorgeous as well as flawless. Giving her skin care services ensures that she will enjoy it because she places the highest priority on her skin. So stop looking for the "special Valentine's Day gift for girlfriend," buy her the best skin care products, or simply schedule a skin care appointment with any well-known label in your area.
Visit her favourite places
Is there a particular café that your girlfriend adores? Restaurant? A movie feature? Spend the entire day planning to visit her favourite locations. Show her that you are paying attention when she mentions how much she enjoys spending time by the fountain in the courtyard or how much she adores the interior design of that coffee shop. She will value your deep understanding of her much more than the visits. With this present, you can be sure that your girlfriend will be content as the two of you spend the entire day being intimate.
Recreate your first date
It makes sense to recreate your dreamy memories on Valentine's Day because the holiday is all about honouring love, joy, as well as passion. What about flashing back to the romantic moment when you knelt down to introduce your relationship and gave it a lovely name? Therefore, sit down, think back on your very first date, and then go above and beyond to recreate the occasion. One of the best Valentine's Day presents for your girlfriend is this one, as it will strengthen your bond and reignite the romance.
You may also like: 5 Best Metropolitan Cities to Have a Romantic Candlelight Dinner in India 
Cook her a meal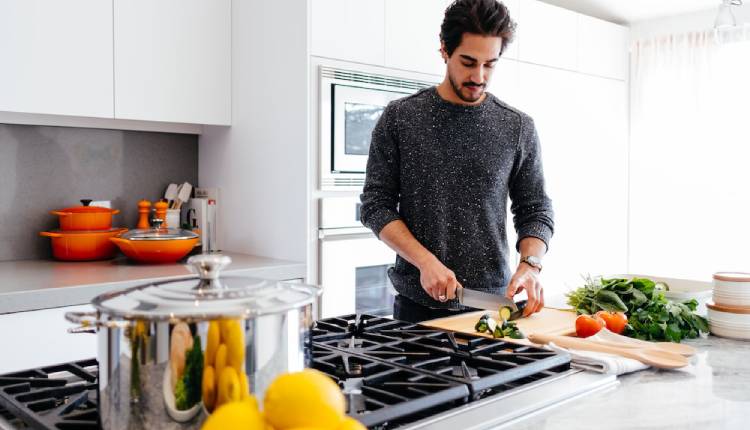 Anybody can be won over with food. Even though Gordon Ramsay is a better cook than you, you can still look up a recipe online and prepare a delicious meal for her. It does not matter if the chicken is burned or the pasta sauce is terrible but all that matters is the thought you are giving into. She'll appreciate it, we promise. To have a romantic evening, you can prepare something easy like soup or a dessert and then order everything else. She'll understand that you tried at least one dish and enjoyed it. Purchase some new equipment for her if she is the cook in the relationship. If you are unsure of the types of materials she would enjoy, you can actually ask her directly what she wants.
Book a relaxing massage
A day spent being treated well, unwinding, and pampered. Washed and smoothed, exfoliated as well as scrubbed Isn't it bliss to be massaged, renewed, and surrounded by herbal and perfumed lotions? Would you like your wife or girlfriend to experience this happiness and have a day to cherish forever? Then schedule some tranquil spa and massage appointments for them at home. Will this lovely Valentine's Day gift make your lady love happy? It's not surprising that you can already hear their ecstatic screams.
We will be delighted to have your thoughts and feedback. Please write to us at [email protected]
Follow Life and Trendz on Instagram: https://instagram.com/lifeandtrendz?igshid=Yzg5MTU1MDY=
Facebook: https://www.facebook.com/lifeandtrendz
Twitter: https://twitter.com/LifeandTrendz