I want to leave legacy for people to take inspiration from my life says Manya Singh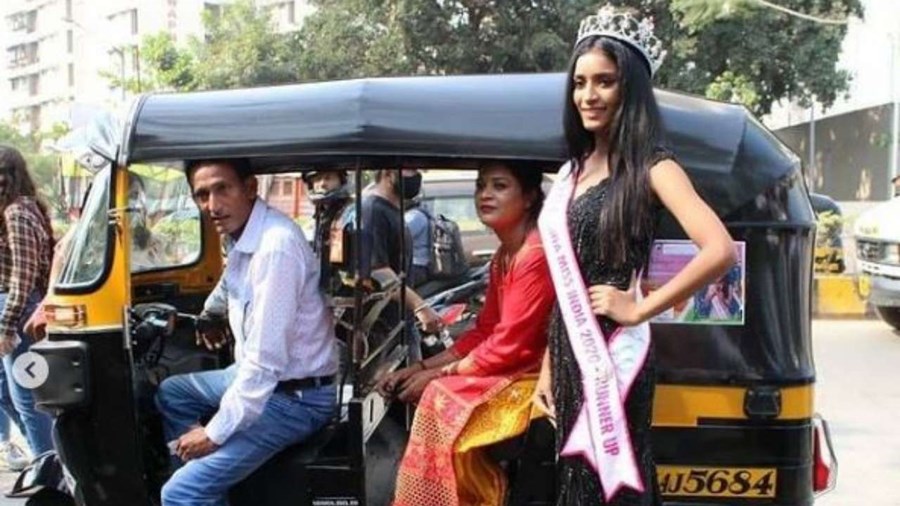 Miss India 2020 runner-up Manya Singh, who made headlines after her inspiring life story came to light, has said that she wants to leave a legacy for people so that they can take inspiration from her journey and achieve their desired goals.
Manya Singh was interacting with News Helpline at her homecoming and felicitation ceremony in Mumbai.
The Femina Miss India 2020 beauty pageant held on February 10, 2021, was judged by an eminent jury that comprised Falguni Shane Peacock, Neha Dhupia, Chitrangada Singh and Pulkit Samrat all of whom unanimous decided to crown Manasa Varanasi as Miss India World 2020. While Manika Sheokand became Miss Grand India 2020, Manya Singh went on to become Miss India 2020 runner-up.
And while Manasa gained the entire spotlight in the media for winning the title and rightly so, the runner-up, Manya Singh's inspirational story of childhood struggle and being an auto rickshaw driver's daughter to landing the coveted crown, took the internet by storm.
Manya Singh arrived in an auto-rickshaw with her family for a felicitation ceremony at her college, Thakur College of Science and Commerce and its pictures are going viral on social media.
When asked what her next plans are after the Miss India pageant, she said, "Now, I have a huge responsibility not only for my parents or the country but for the world. Whatever opportunity will come my way, I am ready to grab it with my both hands. I want to leave a positive mark and I want to leave a legacy for the people to take inspiration from my life."
Manya parents couldn't stop their emotions when their daughter was felicitated in her college, talking about it, she said, "I am feeling grateful and it's the only word that is coming across my mind these days. I am thankful to God that he gave me an opportunity to make my parents proud. I will not be able to see tears ever in their eyes but it's a tears of joy, so I am feeling very blessed. I want to continue doing good work and set an example for the younger generation so that they can dream big and achieve whatever they have aimed in their life."
Manya has been appreciated on social media who made her mark in a prestigious beauty contest despite coming from a middle class family, when asked Manya whether she is feeling pressure of people's expectations, she said, "I am a human being. If I commit a mistake they (people) should forgive me thinking that I am like their own child. I will try my best not to disappoint them. I will give my 100 percent and my parents have taught me to be grounded, so I will follow whatever they have taught me and I am hoping for the best."
When asked Manya what is the value of her crown which she earned at the Miss India 2020 contest, she said, "It is invaluable and you can't buy it with money. I have sacrificed my blood and sweat to earn that. I used to walk for hours on bright sunny days and when my chappals or sandals used to break, I used to put that in my bag and would walk barefoot on the roads. It (Miss India runner-up crown) is one of most important things in my life because I have worked really hard to achieve it."