Our King is born! 'Tis the season of joy that imparts prosperous and happiness to all. You may already start imparting your Christmas wishes and gifts to your relatives, neighbours and friends.  The Christmas vibe starts earlier of November and it can be felt in different ways wherever you go. The presence of immaculate breeze eases you. The mid-night mass at church has its light on you already. Although you may have certain plans to celebrate this year's Christmas i.e. today, we have some ideas instore for you. As little things matter the most, here are simple things to do on Christmas Day. It gives some low-key Christmas celebration mood. Check it out!
Things to do on Christmas Day:
Prayers and Songs:
If you are residing away from your family, then go to the nearby church to offer your prayers. There are number of Christmas songs that brings excitement and joy. Sing a set of nostalgic songs that make you go down the memory lane. From "Long time ago in Bethlehem. . ." to "We wish you a merry Christmas and Happy New Year. . ." have a lot of songs to engage your Christmas Day. Just check on and read some versus from the Bible on this glorious day. Sometimes singing your favourite songs with your friends and siblings brings peace.
You may also like: Top 4 Indian Places to Visit in Christmas 
Biryani Brunch:
Of course, everyone will be waiting for this. Blessings shower in the form of food too. Biryani on Christmas Day satiate your soul and tummy. You will be definitely waiting to binge biryani on special days. Christmas Biryani brunch is one such. Serving it with desserts or cake is an ultimate combo on Christmas.
Inviting Friends:
Friends play major role in every individual's life. Most part of our life we will be spending time with these people. So, inviting some of your best friends to your home on Christmas day may add on the happy time during festivals. Ditching hanging out and spending some quality time on Christmas day with your friends and family is celebration serenity. Having lip-smacking lunch together, chit-chatting with them and Netflix and chilling at home are some low-key to do list on festivals.
Touring Cakes and Desserts: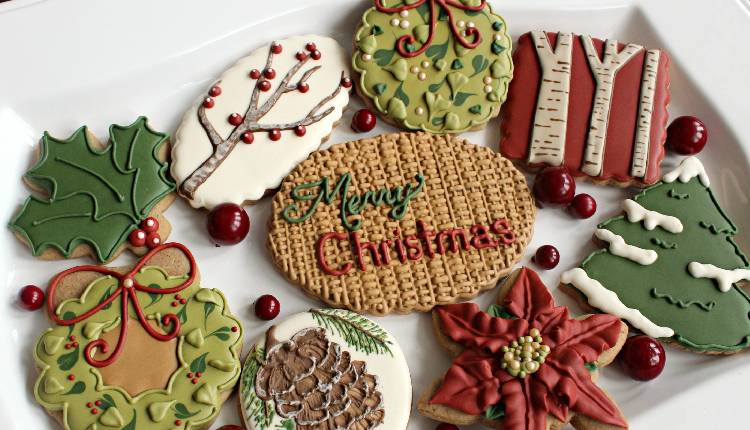 When it comes to Christmas, it is always about the themed cakes and desserts. Not only cakes in red-green combos but also doughnuts and cookies add to the list. If you are not into baking cakes, then we give you an idea of touring themed cakes and desserts on this Christmas Day. Several brands and shops serve best and tempting cakes, cookies and doughnuts in Christmas theme. They also come in best offers. So, try touring cakes and desserts in malls and bakeries.
Offer Foods to Needy:
On this special day, you can take time to help the needy people. Plan to celebrate your Christmas morning or evening with needy people. You can show them that you are there for them to care. You can offer foods and desserts to the people and spend time with them. Well, You may be their Santa on this Christmas. It is more than a blessing in your life. So, take time on festivals to help them and have a Merry Christmas!
We will be delighted to have your thoughts and feedback. Please write to us at [email protected]
Follow Life and Trendz on Instagram: https://www.instagram.com/lifeandtrendz_com/
Facebook: https://www.facebook.com/lifeandtrendz
Twitter: https://twitter.com/LifeandTrendz