The Christmas weekend is right upon us, it is truly the most wonderful time of the year. What better way to add to Christmas cheer than immortalise it with a year-end trip? 2022 has been an eventful year, but there's still room to make one short trip for Christmas. Here are some top Indian places to visit in Christmas.
Pondicherry
It is a well-known fact that Pondicherry is the layman's French experience. The South Indian winter is unlike anywhere in the world – caressing sun throughout the day and icy cold chill at night. Christmas in Pondicherry is the optimal time for tourists – the winter is merry, the nights are eventful, the lights are enchanting, the food is delicious, and on every corner, you will find cheer. Attend the morning mass at Bascilla of the Sacred Heart of Jesus. A moving experience that can then be followed by a church hopping of sorts, all across the city. Anywhere you turn in the French corner, you will find Christmas blinking back at you!
You may also like: Best 6 Places to Celebrate Christmas
Goa
There is a reason Goa is full of tourists in December. Even with the intense crowd, the city feels new, decorated with ornaments, like a giant Christmas tree. You can begin your Christmas journey by attending the midnight mass Missa De Galo at one of the 400 churches in Goa (yes, 400!). The city does not sleep the week, so join the many festivities that carry on throughout Christmas Eve. Calangute Beach hosts a dreamy firework show that is to die for. Relish in the Goan cuisine on Christmas morning and end the day with the sunset over the Mandovi river. An eventful night followed by a quiet day in Goa, what else could you wish for?
Manali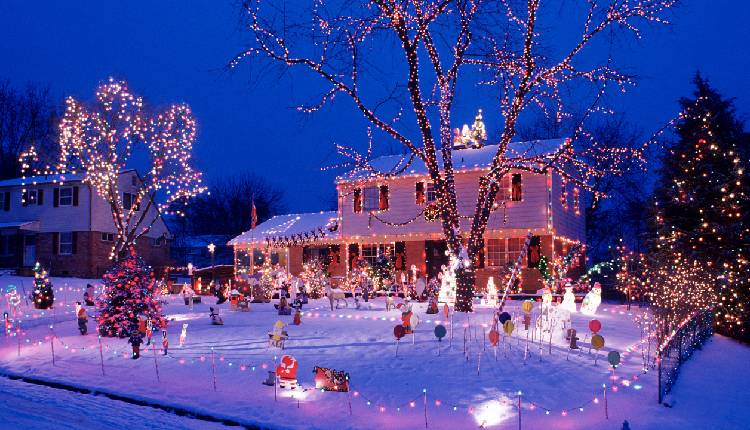 The best time to visit Manali is now – a snowy Christmas to end the year. While you won't find this city filled with lights, it is full of snow – the biggest Christmas miracle of all. We know summers in Manali are lovely, but a winter weekend in Manali is delightful. Get your best pair of boots and explore this beautiful city.
Bengaluru
Bengaluru is most famous for its unique cafes and popular pubs. One can easily go club-hopping while enjoying a culmination of great cuisines from across the country. Spend Christmas in Bengaluru and then journey onwards to your year-end trips. Many buses run from Bengaluru to Pondicherry, Mysore, Wayanad, and other places down South. An extended year-end trip is the perfect Christmas gift you will give yourself.
We will be delighted to have your thoughts and feedback. Please write to us at [email protected]
Follow Life and Trendz on Instagram: https://www.instagram.com/lifeandtrendz_com/
Facebook: https://www.facebook.com/lifeandtrendz
Twitter: https://twitter.com/LifeandTrendz