Everything in life revolves around love. It grows in every aspect of your existence and holds the power to alter how your life develops. With the love of your better half, you find the meaning of your life. A wonderful way to communicate and express feelings for one another is through gifts. There is no better time than Diwali to surprise your partner with lovely presents. So today we're going to look at some of the best Diwali gift ideas you can use to brighten your partner's Diwali this year.
Best Diwali gift ideas to surprise your partner:
Perfumes (For Him and Her)
Perfume is a thoughtful gift. When you give someone perfume, you're showing that you've thought carefully about their personality and promising tastes. They will also wear it throughout the day while thinking of you. This is why giving perfume to someone is a sign of love. While presenting a grooming kit demonstrates a person's interest in fashion and desire to enhance their appearance. Giving these as presents serves as a way to express your concern and love for your loved ones while also serving as a reminder to them to take proper care of their personalities.
You may also like: Best Places to Purchase Crackers in Chennai 
A Box of Sweets or Chocolates (For Him and Her)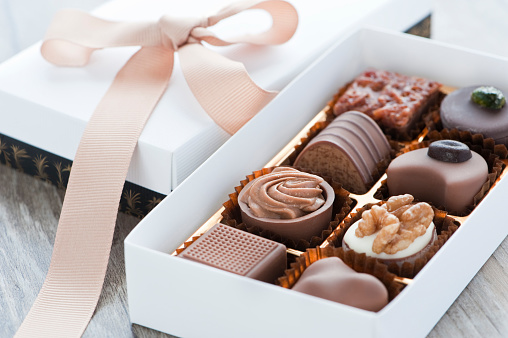 Pure joy is created by a box of sweets or mithai. Give your partner a package of their preferred sweets, and watch as a genuine smile spreads across their face. Diwali is, after all, a time for sharing sweetness and joy. Sweets strengthen relationships by bringing people together. So this Diwali, share a box of goodies with your significant other and watch your relationship grow as you do so.
Jewellery (For Her)
Elegant jewellery has a certain allure. If your partner enjoys wearing jewellery, try to find something she will adore. You can purchase her an entire set or just individual earrings or necklaces. But keep in mind that it should fit her style; whether traditional, modern, or minimalist, there is a fantastic selection at every price point. Therefore, if you spend some time doing the research, you will have a sufficient selection from which to choose. If you really have no idea what kind of jewellery your partner enjoys, just ask her; you'll be sure to make her smile.
Vintage Record Player (For Him and Her)
If your partner enjoys music, you have a wide range of gifting options available to you, including portable speakers, Bluetooth headphones, and digital music players. However, since Diwali is a traditional holiday that emphasises using traditional methods, you might want to look at an old record player. If your partner truly enjoys music listening in the most unique way possible, this will make them happy. You two could play your favourite song and dance the Diwali night away with each other, making each other satisfied in the process.
Scented Candles (For Him and Her)
Upon the festival of lights, candles make a wonderful gift. You can make your own scented candles at home if you don't want to buy one of those pricey ones from big box stores. To give your gift more of a vow factor, you could even add sparkle to the container. If you intend to purchase pre-made candles, you can purchase a basic cane basket and embellish it with bubbles, ribbons, and shiny to give as a Diwali gift. Additionally, the market offers a huge variety. Popular scents include jasmine, lavender, sea breeze, vanilla, and sandalwood, among others. So just pick whichever one you believe will be ideal for your partner.
Handmade Tea Sets (For Him and Her)
If your partner is a chai junkie like the rest of us, buy them a traditional tea set to bring them joy because tea plays a significant role in Indian culture. You might consider looking into Japanese tea sets since they view the consumption of this beverage as a cultural activity that brings luxury to all. Today's generation of talented artists includes a large number of those who handcraft beautiful teapots and cups. Therefore, purchase from them if you want to aid a small business while also giving your partner something useful.
What are some more amazing Diwali gift ideas you think will be great to give your partner? Let us know!
We will be delighted to have your thoughts and feedback. Please write to us at [email protected]
Follow Life and Trendz on Instagram: https://www.instagram.com/lifeandtrendz_com/
Facebook: https://www.facebook.com/lifeandtrendz
Twitter: https://twitter.com/LifeandTrendz