Raise the spirits this Father's Day with SOCIAL Mixers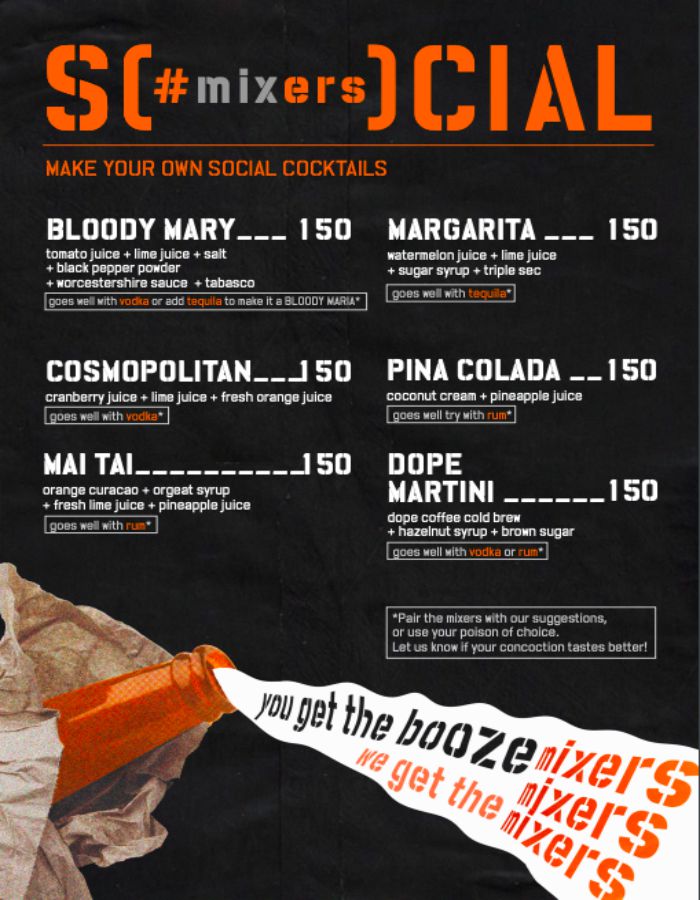 The day is fast approaching to celebrate that powerful presence in each of our lives, our fathers. In today's times with all that's happening around we need to lighten the mood and sip in the special moments. We've come up with a way for you to spread the cheer at your homes, celebrating this Father's Day differently.
Available at select outposts, SOCIAL is delivering a set of pre-made mixers that go into our signature cocktails right at your doorstep. Add these mixers straight to your booze and treat your father with some of his favorite cocktails. Ranging from the fiery Bloody Mary to the sweet and comforting Pina Colada and the refreshing Dope Martini, our mixers menu has it all.
And if he's teetotaler, just add ice to these mixers and have the perfect mocktails
All this, while we continue to practice the best hygiene and social distancing, your favorite neighborhood bar – SOCIAL brings to you the #SOCIALOffline experience at home taking your father's day celebrations up a notch.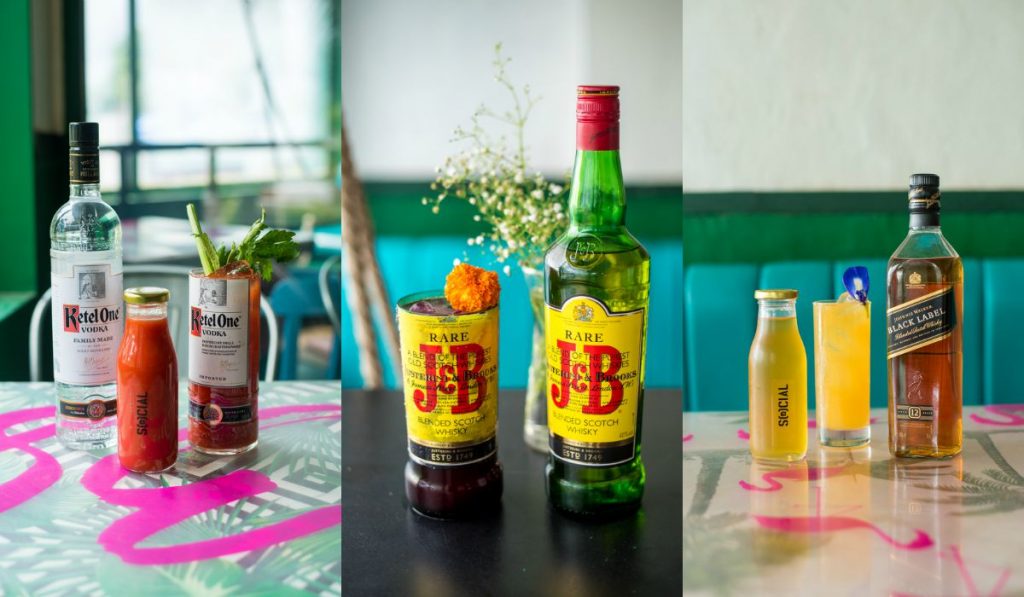 Please find below the Special Mixers Menu for your reference
BLOODY MARY
tomato juice + lime juice + salt + black pepper powder + Worcestershire sauce + tabasco
(goes well with Vodka or add tequila to make a BLOODY MARIA)
COSMOPOLITAN
cranberry juice + lime juice + fresh orange juice
(goes well with Vodka)
MAI TAI
orange curacao + orgeat syrup + fresh lime juice + pineapple juice
(goes well with Rum)
MARGARITA
Watermelon juice + lime juice + sugar syrup + triple sec
(goes well with tequila)
PINA COLADA
coconut cream + pineapple juice
(goes well with Rum)
DOPE MARTINI
dope coffee cold brew + hazelnut syrup + brown sugar
(goes well with Vodka and Rum)
Delivering from: Mumbai – Carter Road, Versova, Flea Bazaar Cafe, Powai, and Colaba SOCIAL outlets.

Price – INR 150 per mixer

Order Via– Zomato & Swiggy