The United States of America has a lot to offer to travelers looking for an authentic culinary experience. If you're ready to sample exemplary cuisine, you could build your entire United States vacation around farm-to-table experiences to live and eat like a local. Here are several destinations in the USA with an abundance of bucket-list-worthy farm-fresh experiences.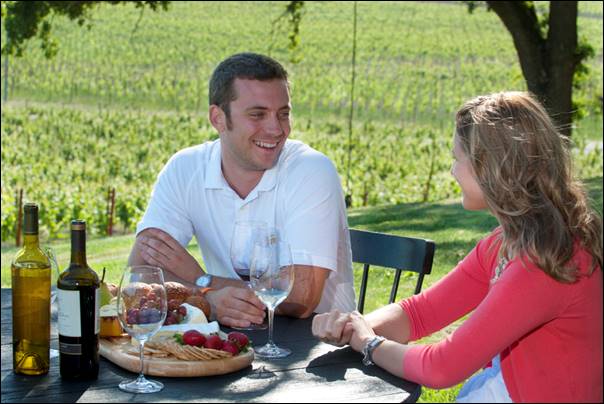 Florida
On Florida's West Coast, you can discover many ways to enjoy its homegrown produce. The neighboring Hernando and Pasco Counties are blessed with quite a variety of locally grown crops. There are several U-pick farms and orchards that welcome people interested in gathering their own fruits and veggies. Grab your buckets for some do-it-yourself fruit picking as peaches, blueberries, strawberries, and other citrus fruits alongside hearty veggies. Fans of blueberry, the tiny superfood, can indulge their every whim in Florida all year round and also at the annual Florida Blueberry Festival, which features a variety of jams, pies, wines, and more all made with local, fresh Florida blueberries, and live musical entertainment. The restaurants in the area also find inventive ways to feature the berries on their menus.
Visit The Olive Grove, an organic olive orchard in Brooksville, with over 200 different trees. Olives have been grown in Florida since the 1700s, yet this is one of the very few orchards left throughout the entire state. From concerts to workshops, crafts, and beyond, The Olive Grove offers a learning experience to guests of all ages. You can also shop from the farm store which offers homemade olive oil, vinegar, jams, olive wood, soaps, olive leaf tea among other items.
Try Florida-produced wine at the Strong Tower Vineyard that offers great wines that are all made here from their growing start to the wonderful-bottled finish. You can taste one of many signature wines – from whites to reds to even blueberry and strawberry varietals. Wine is available by glass or bottle to enjoy on the veranda with your picnic or to take home.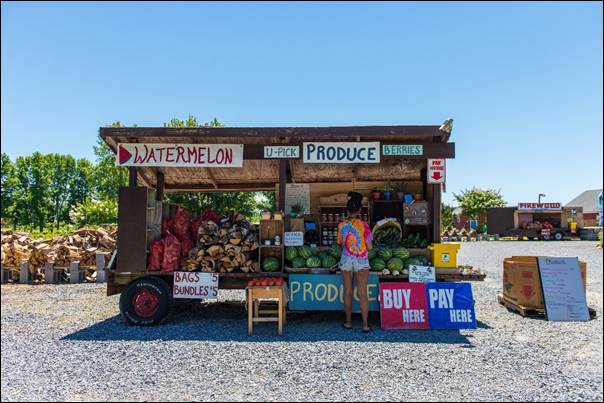 Massachusetts
Make it a point to explore maple sugaring in Massachusetts by visiting a sugar house. There are more than 300 maple producers in the state, who make between 50,000 and 60,000 gallons of maple syrup each year. It is available and served at maple farms and area restaurants, bed-and-breakfasts, country inns, and other attractions in farm communities.
Massachusetts farmers' markets can be found in every corner of the state, rural, urban, and suburban. Here you can find fresh, locally grown produce and other foods and know you are supporting local agriculture. At many farmers' markets, you will also find an array of farm products, including baked goods, jams and jellies, maple products, honey, farmstead cheeses, flowers, turkey products, eggs and more. Some farmer's markets also have entertainment, live music, and seminars in cooking and gardening.
Check out the Quincy Farmers Market, one of the oldest markets in the state. The vendors at the market work family farms, some over 100 years old. Many of the varieties of fruits and vegetables, Heirloom tomatoes and peppers, heritage apples, are not available at supermarkets. The Pittsfield Farmers Market, launched in 2013, is the first teen-run market in the region. It offers live music and workshops in addition to a variety of fresh and prepared foods, including locally roasted coffee and artisanal sourdough bread.
Illinois
The farmers' markets in Chicago, the state's capital, are the perfect place to stock up on local produce — and get a taste of each neighborhood's local flavor. Green City Market is Chicago's premier and largest year-round sustainable farmers market. It is frequented by many of the city's top chefs, searching for the best local produce to use in their dishes. Other famous markets include Logan Square Farmers Market, Maxwell Street Market, Daley Plaza Farmers Market, and Bronzeville City Market.
One can also explore Chicago's farm-to-table dining scene to enjoy fresh produce, locally sourced protein, and organic ingredients. For more than a decade, The Bristol in Wicker Park has been serving up American fare showcasing locally grown ingredients with their ever-changing seasonal menu. The dishes at nana in Chicago's Bridgeport neighborhood are made with organic, locally sourced ingredients that reflect Latin American, Mexican, and Spanish influences. The products are free of synthetic preservatives, growth hormones, genetically modified ingredients, antibiotics, artificial colors and flavors, and other additives and chemicals, including pesticides.