Top 5 Safest locations in India female travelers should explore sooner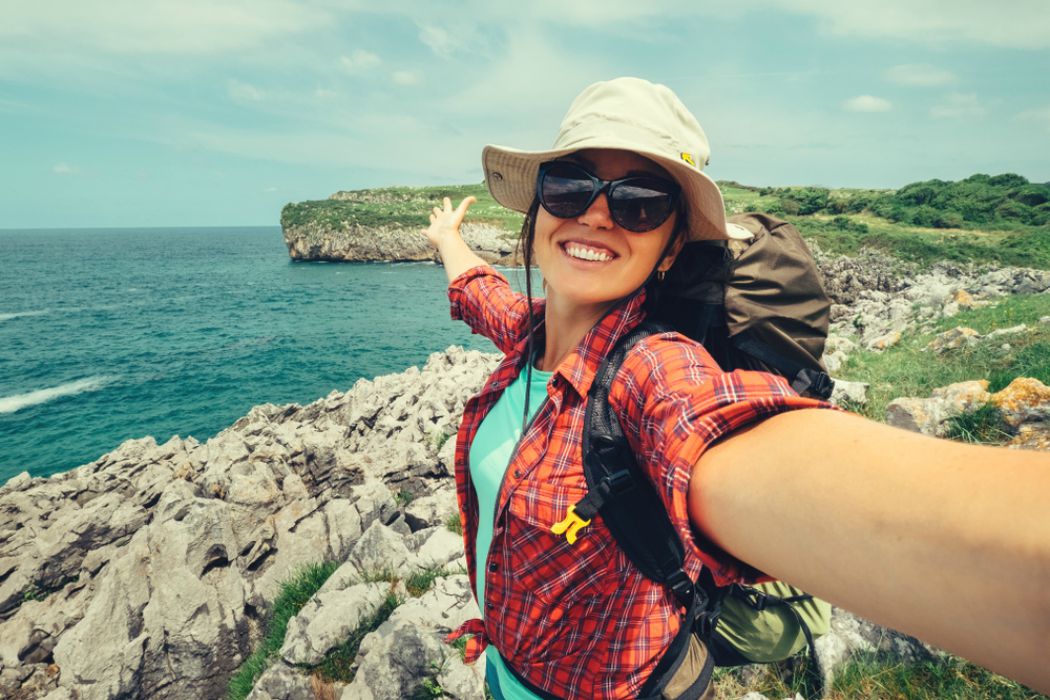 "Better to see something once than to hear about it a thousand times."
Do you really wanna explore the world alone? Wanna cherish your memorable adventures forever? Or do you wanna hang out as a group of female explorers? Here are some places which can give you an epic traveling experience and at the same time it is safer for you to travel alone. Ladies, are you ready to scroll the places to travel in India? Maybe solo travel is one amazing dream for all the girls out there and it is possible for you to bring your dream life and reality. Nothing will give the knowledge more than your own self-exploring and it will create your own comfort zone. It is also perfect for a group of ladies to explore the places if they need companions. What else can give more fun than a group of girls hanging out and traveling alone? So, let's check out the safest places in India.
VIBRANT HAMPI: Hampi is otherwise known as the City of Ruins and it is known as a UNESCO World Heritage Site. This is situated in the shadowed depth of hills and valleys in the state of Karnataka. Hampi was once the capital of the Vijayanagar empire around 1500AD and was known as the second largest city in the world at the earlier stage. This provides the historical wonderment to passionate travelers. The place is encompassed by 500 ancient monuments, beautiful temples, bustling street markets, treasure-filled buildings and the remains of Vijayanagar Empire for you to tell its history. So, Hampi is historical amazement for all the travelers.
FUN FILLED GOA: Goa is known as the smallest state in India. It amuses the visitors with its flamboyant beaches, sunsets and craziness filled the fun night. It attracts foreigners and people to visit this place with a passion to explore nature and its wildest beauty. You don't really want some to accompany you to Goa as the place itself gives pleasure by providing the number of fabulous experiences. Or it is the stunning place for you to party hard with your female gang. Goa is incorporated with vigorous beaches, scrumptious food, and Portuguese heritage. In addition to this Goa also boasts of awe-struck architectural styles. The beaches also provide mouthwatering seafood and draw a lot of foreigners attractions. However, Goa is an entertainment filled state and serves great for younger tourists.
MERRYMAKING- PONDICHERRY: Pondicherry is officially known as Puducherry and in general it is referred to as just Pondy. It is one of the seven Union Territories of India. This is proudly known as "The French Riviera of the East" and is the perfect combination of traditional Indian sensibilities and French architecture. This amalgamation of both countries will make you escape reality and land in utopia. You could really wonder whether you are in India or in France. The White town or the streets of French Quarter of Pondicherry is known for its beautiful mustard yellow colonial structures with bougainvillea laden walls. By taking walk into the streets of Pondicherry will create an imaginary and amazing experience of traveling. Pondicherry has a lot to offer and so head down to this Indian coast and have a chug of beers. Book nerds can dive into the books at the quaint cafes.
DELIGHTFUL KOVALAM: Kovalam is most popular for its three pristine beaches with shallow waters and low tidal waves, where it offers surfing, wooden and motorboat riding. So no matter, if you are solo traveler or group of girl travelers, this place in truth, will amuse you with its beaches if you really are a beach lover. It has three famous beaches- Lighthouse beach, Samudra beach, and Hawah beach. This place is best known as an idyllic village with abundant nature along the coastlines of the Arabian Sea. This idyllic place is best known for its Ayurvedic treatments and shopping along with the beaches. Amazing place for solo backpackers!
REFRESHING – RISHIKESH: A tranquil place situated along with the convergence of Ganga and Chandrabhaga, Rishikesh on the foothills of Himalayas is the place of many ancient temples, popular cafes, yoga ashrams, and adventure sports. Rishikesh serves as the top spiritual destination in the world for thousands of years. It provides a blend of spiritual and adrenaline pumping experience. If you are thrill seeker, you can try bungy-jumping at this place. It has inhabited the number of ashrams teaching spirituality, yoga, meditation, and Ayurveda. Foreigners do often visit this place and go back with a spine-chilling experience. It also serves as the gateway to many Himalayan treks and is known as a popular camping site. Rishikesh must top your list if you are visiting India in case you really wants to have a new experience.
Thus, the safest and entertainment filled places are waiting for you beautiful ladies to explore!