It's a common adage that happiness can be found in the little things. A beautiful sunrise is one of the first things that comes to mind upon hearing that statement. There is absolutely no more perfect way to begin the day than by watching the sunrise. Although you can see this beautiful scene anywhere, a beach is the best place to do so. Imagine yourself unwinding on the sand, taking in the mesmerising sunrise while serenely observing the sea's poetic movement. You feel calm and at peace with yourself just by thinking about it, don't you? So before you pack your things and head for the beach, here's a list of several of the beautiful beaches in India that offer the most beautiful sunrises.
Best beaches that offer the best sunrise view in India:
Kanyakumari Beach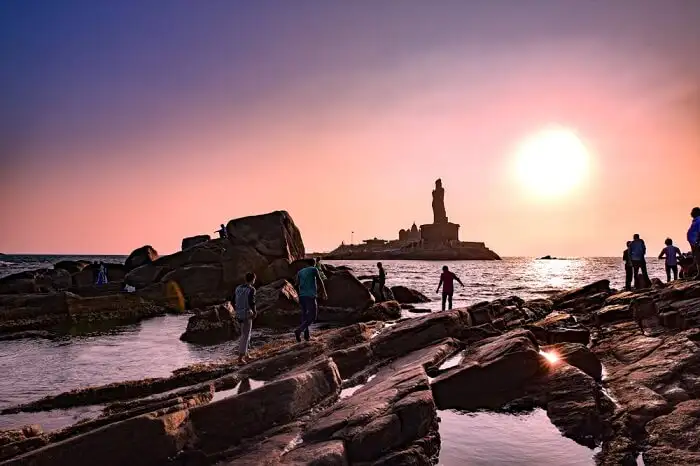 The southernmost point of Indian Territory is Kanyakumari, also known as "Cape Comorin." Triveni Sangamam, also known as the Bay of Bengal, Indian Ocean, and Arabian Sea fusion, is one of Kanyakumari beach's most popular attractions. At this point, the water from across all bodies of water converges, and all that is visible is a long series of waves that are constantly moving. This location is well-known for its stunning sunrises, which are accompanied by a breathtaking sight of the beach's various shades of sand.
Best time to visit Kanyakumari: Between November and March
You may also like: 7 Greatest Health Benefits of Watching the Sunrise
Varkala Beach
On the shore of the Arabian Sea in Thiruvananthapuram, there is a beach called Varkala, also referred to as "Papanasam." In its original form, Papanasam signifies "washing away sins." It is believed that by taking a dip in this holy water, all of your sins or negative karma are washed away. The scene is made more beautiful by the scatter of brown sand and the gentle waves of the sea that are removing the sand. You should at least once in your life experience this unique view, which is further enhanced by the orange sky and silvery water.
Best time to visit Varkala Beach (Kerala): Between October and February
Puri Beach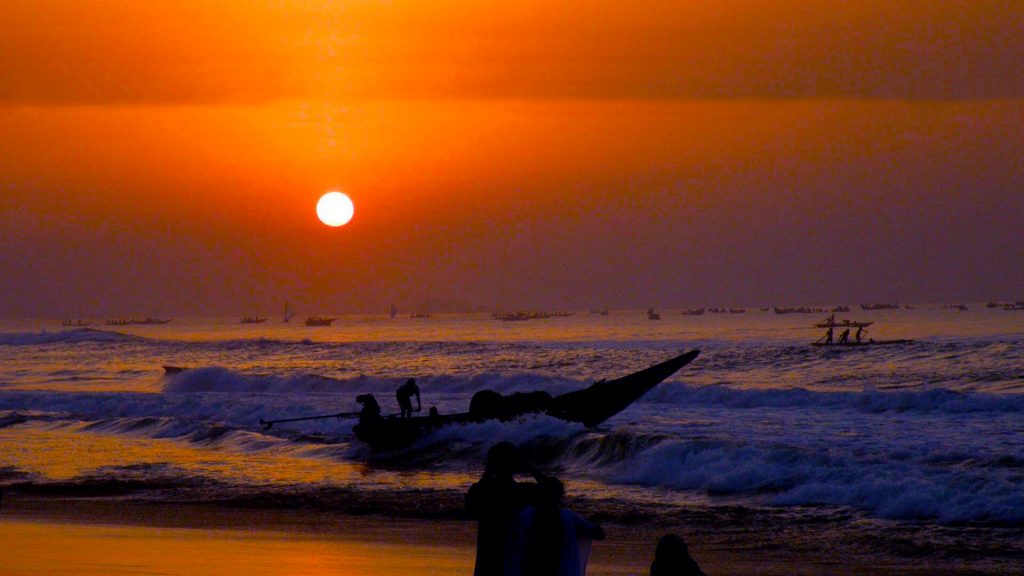 There is a city in Orissa called "Puri" that is well-known for its breathtaking sunrise and sunset points. When the sun's golden rays fill the air around you on the beach in Puri, it creates a magical phenomenon that fills the air with warmth and a quiet serenity that soothes the soul. You might think you've walked into a beautiful scene from a book with the vast expanse of sand, the glistening water, and the bright red golden sky. The best time of year to visit Puri is from November to February because this time of year brings out the best in this natural wonder's beauty and doubles the enjoyment of the experience.
Best time to visit all of Orissa: Between October and February
Radhanagar Beach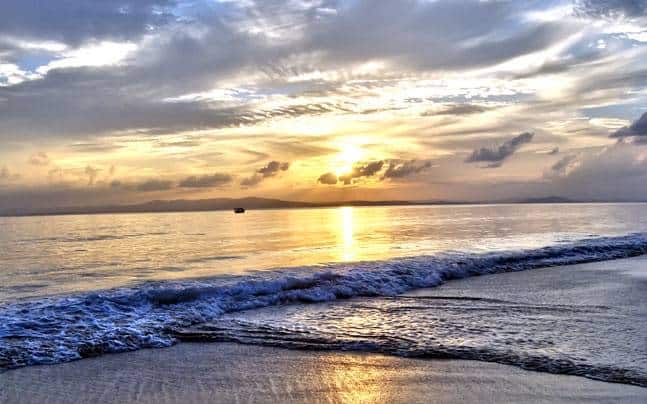 One of India's most exotic beaches is Radhanagar beach, which is located on Havelock Island in the Andaman Sea. It's also considered to be the continent's most stunning beach. The beach is made more picturesque and peaceful by the expanse of white sand as well as the crystal clear waters. It's a peaceful and heavenly atmosphere as the orange sky at dawn breaks through the cloudy sky, with the sound of peaceful waves lapping at the shore. A walk on the beach while wearing no shoes elevates the stakes. Your spirit is lifted and your heart is overflowed with joy as you feel the wet sand adhere to the bottoms of your feet as well as watch the magnificent sunrise. This island is well-known for its immaculate beauty and soothing natural air that couples like to visit.
Best time to visit Radhanagar Beach (Andaman): Between October and May
Vagator Beach
This beach, which comes in a city with many beaches, is well-known for its sunrises and action-packed activities. Vagator beach in Goa is exceptionally busy. The amazing sunset views from the peak of the rocks at this rocky beach make it a perennial favourite for both its parties and its revellers. You will be taken aback by the scene of the sunrise, which includes waves crashing against rocks and sand being washed away by water. You almost certainly will not want to skip this beach if you're in Goa.
Best time to visit Goa: Between November and February
Have you ever visited any of these beautiful sunrise beaches before? Let us know your experience!
We will be delighted to have your thoughts and feedback. Please write to us at [email protected]
Follow Life and Trendz on Instagram: https://www.instagram.com/lifeandtrendz_com/
Facebook: https://www.facebook.com/lifeandtrendz
Twitter: https://twitter.com/LifeandTrendz