It's time to accept that you're in need of a break when the mundanity is getting to you and each Monday seems like an additional sentence of death. Despite the fact that people have a wide variety of interests, everyone seems to enjoy spending a carefree day on the beach with a beverage in their hands. In order to assist you in making the crucial choice of where to invest your hard-earned holiday days, we've compiled a list of some of the best places for a Beach vacay which will be an ideal choice and will satisfy both your heart and your bank account. Our top picks of best places for a Beach vacay may help you this summer.
Best places for a Beach Vacay:
Gokarna, Karnataka
Up until a few years ago, Gokarna was well known as a site of Hindu pilgrimage. Because of its beautiful beaches and inexpensive scuba diving, it is now a well-known tourist destination in India. Gokarna is the best choice for you if you're on a tight travel budget and would like to take a trip to a beach holiday spot. It is located 140 kilometres south of Goa in the Karnataka neighbourhood of Kumta in the Uttara Kannada district. The ideal months to visit Gokarna are from October to March when the climate is warm and comfortable with highs of about 32 degrees Celsius. You could simply book a homestay in Gokarna and unwind throughout your entire trip because the city is well-known for its gorgeous homestays.
You may also like: Kakolem Beach's Secret Waterfall: A Secret Adventure Awaits
Andaman and Nicobar Islands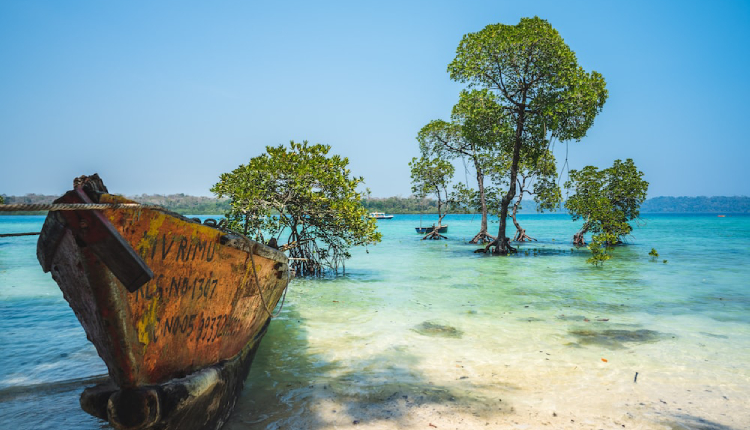 The Andaman and Nicobar Islands offer a wonderful haven if you want to travel somewhere that is not quite abroad yet remains outside the country. There are numerous adventure sports available throughout the entire region, which is covered in the crystal-clear blue ocean. This practically uninhabited haven is situated in a remote area, at the furthest edge of the island chain. You won't have anything better to do than admire the stunning blues all around you because, as was already mentioned, every beach in this location will seem like it belongs in a fairytale. Even though it might be more expensive to visit this beach destination than others within the country, the trip will be well worth it.
Goa
Every traveller adores Goa because of the exquisite combination of beaches, surf, and Sun there. It is a teeny, emerald island with stunning beaches, churches, as well as temples in addition to amazing natural scenery. It is renowned for its architectural style, feasts, festivals, and kind-hearted citizens with a deep cultural heritage. Goa should definitely be on your bucket list because of this. The best times to travel are from mid-November to mid-February, when the temperature is agreeably cool and comfortable. The months of March to May are ideal if you want to take advantage of off-season discounts and now are looking for inexpensive vacations. This is due to a decrease in tourism during this time. Therefore, you can visit this beach location during these months and have a great time.
Marari, Kerala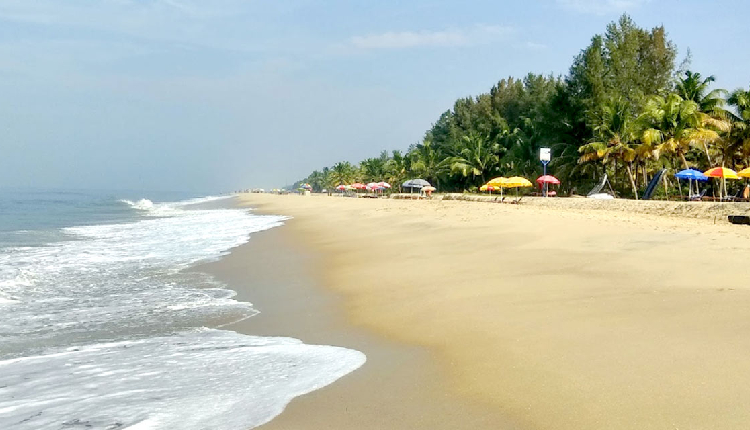 The Marari beach in Mararikulam, which is where the majority of the fisherfolk live, is located in Kerala, also known as God's own nation. The white sand and delicious exotic food at the beach are well known. This beach is so serene that you would appreciate spending time there. This beach will bring back memories for those who have been to Jagannath Puri beach. As Kerela's summers are still hot and muggy, the monsoon season, which lasts from June to October, is the ideal time to visit. Marari Beach can also be visited during the winter, specifically from November to February. Similar to Gokarna, Kerala has a tonne of beautiful homestays, so be sure to stay there for at least a day.
Ganpatipule, Maharashtra
Ganapatipule is a well-liked weekend getaway destination in Maharashtra, particularly during the monsoon season. As you travel to Ganapatipule, you can stop at another beach called Bhandarpule, which has a stunning vantage point from atop. There are numerous other beaches close by, including the twin coastal "Aare-Ware" and another undeveloped beach in Malgund that is undoubtedly worthwhile visiting. Since the rainy season has come to an end and summer isn't here, October to March are the best months to visit Ganpatipule. You can also arrange a trip for the end-of-the-year holidays of Navratri, Dussehra, as well as Diwali.
We will be delighted to have your thoughts and feedback. Please write to us at [email protected]
Follow Life and Trendz on Instagram:https://www.instagram.com/lifeandtrendz/
Facebook: https://www.facebook.com/lifeandtrendz
Twitter: https://twitter.com/LifeandTrendz