When it comes to planning for a trip along with children, you should be careful in choosing the places where the children will be more excited. At times, it is difficult for the parents to travel with the kids. There are as many natural places to visit along with the children where they can be instilled with the natural breeze and peace. India has no dearth of destinations to choose yet child-friendly holiday destinations in India have to be set in a pleasant combination of fun, adventure, freshness, ease, and relaxation. And travelling with children has engulfed with a unique kind of enjoyment as well as challenges. So, Let's check out the amazing places for holidaying with children in India.
MAHABALESHWAR:
The name itself brings forth vivid images of the Great Shiva Temple at Gokarna. Mahabaleshwar has a lot more to offer you than to see it and every child must like the chocolates. Like the movie 'Charlie and Chocolate Factory', your kids will also be having a great time at the famous chocolate factory in Mahabaleshwar. Additionally, The Mapro Gardens in Mahabaleshwar invites the children to run and they will be delighted to see strawberries and smooth grass under their feet. Further, the place offers you Pony rides, boating, and bingeing on fresh crush jams are some of the other common attractions over here. Thus, Mahabaleshwar stands out to be the perfect destination for a kid-friendly holiday trip.
You may also like: Activities to Get You Outdoors While Traveling 
ANDAMAN AND NICOBAR ISLANDS:
The Andaman and Nicobar islands welcome you with their bluish atmosphere along with the perfect combination of Nature, serenity, and adventure. This archipelago of 300 islands is situated in the Bay of Bengal and is also known to be the home for only living tribes Paleolithic people and the Sentinelese people. The other popular things you could enjoy along with your children are Cellular jails which help us to travel back to the historical period. Deep-sea walking, snorkelling, scuba diving, and playing other water sports are great experiences that kids will cherish for a lifetime.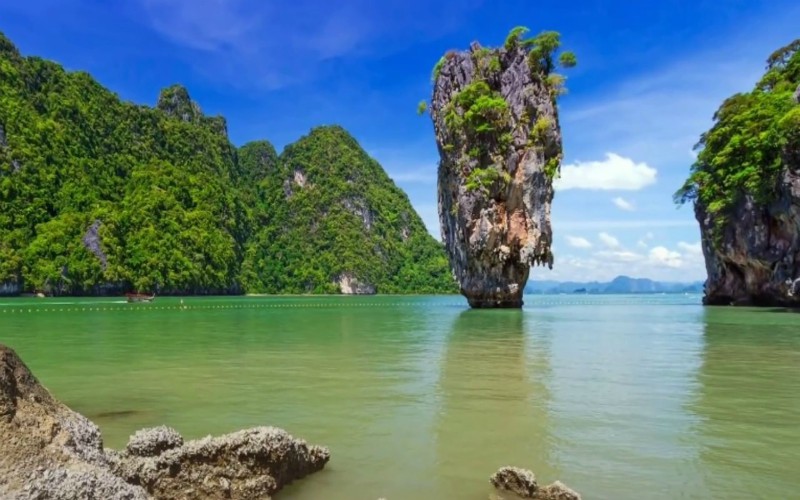 OOTY:
Encircled with the green nymphs, Ooty will provide you with a flamboyant atmosphere. It is a hill station in the Nilgiris which is considered to be the favourite spot loved by the children. Specifically, it is loved for the homemade chocolates which are unique to the city. Other than this, several other resorts proffer adventure activities like The Honey Bee Museum, Botanical gardens, toy train and boat riders for making it a memorable trip. Yet kids might also attract towards Nilgiri Mountain Railway, Ooty Lake, Stone House, Government Rose Garden, and Chocolate Factory.
MAJULI:
Have you ever heard about Majuli? For most of us, it might be new to hear yet Majuli is located on the river Brahmaputra in Assam. Did you know Majuli is the largest river island in the world? Yes! It appears as if the overall view of earth which is the bluish-green atmosphere. Majuli is promisingly the best place for the nature-lovers as it is the home for many migratory birds. There are two important festivals in Majuli such as Ras Mahotsav and Majuli Mahostav and these are the major crowd-pullers. Kids might be attracted to the Ygdrasil Bamboo Cottage, Circuit House, Auniati Satra Museum and Indira Gandhi Rashtriya Manav Sangrahalay.
HAMPI:
At times, it is important to show your child the culture of India. And to have a glimpse of the culture of India and its fading glory, just visit Hampi. It is counted as one of the World Heritage Sites. Children are deserved to witness this particular place which gravitates to several travellers from all over the world. They might also enjoy Sunset Point, Monolithic Bull, Mathanga Hill, and Pampa Sarovar over here.
GULMARG:
Gulmarg is known to be Asia's seventh-best Ski destination and also known to be the "heartland of winter sports in India". Here the natural meadows are covered with uncommon wildflowers like daisies, forget-me-nots and butter cups during spring and summer. Other places like Gondola, Highlands Park Hotel- Snowman Competition, Nagin Valley, Strawberry Valley, and Gulmarg Biosphere Reserve are some other attractive places for kids.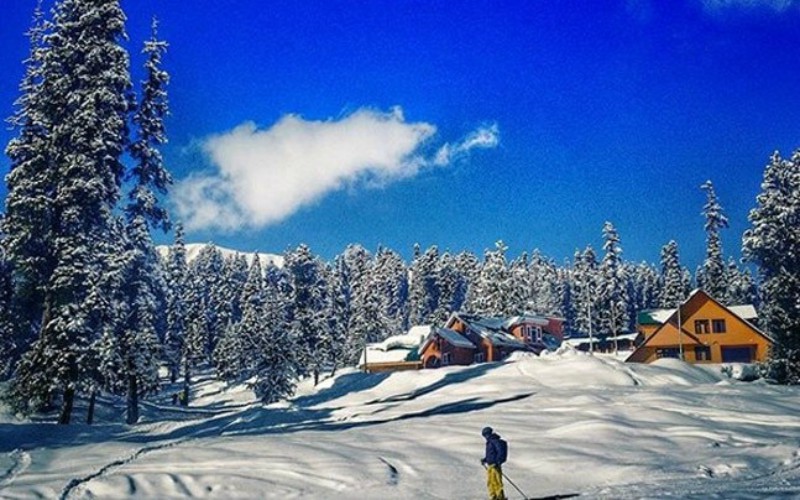 AMRITSAR:
This is actually the home to the fabulous Golden Temple. The city welcomes you with vivacious circumstances to have a good time. The Jalianwala Bagh takes you back to the historical period which happened not so long back. Other than the temple and Jalianwala Bagh, places like Maharaja Ranjit Singh Museum, Martyrs' Well and Solar Clock grab the attention of the children.
At times, it is essential to make a trip along with your children which will enrich the happiness of the family and will be an everlasting memory for the children.
We will be delighted to have your thoughts and feedback. Please write to us at [email protected]
Follow Life and Trendz on Instagram:https://www.instagram.com/lifeandtrendz/
Facebook: https://www.facebook.com/lifeandtrendz
Twitter: https://twitter.com/LifeandTrendz