Budget-friendly Places to Hit with Your Friends
Touring or spending time with friends is always an exciting idea.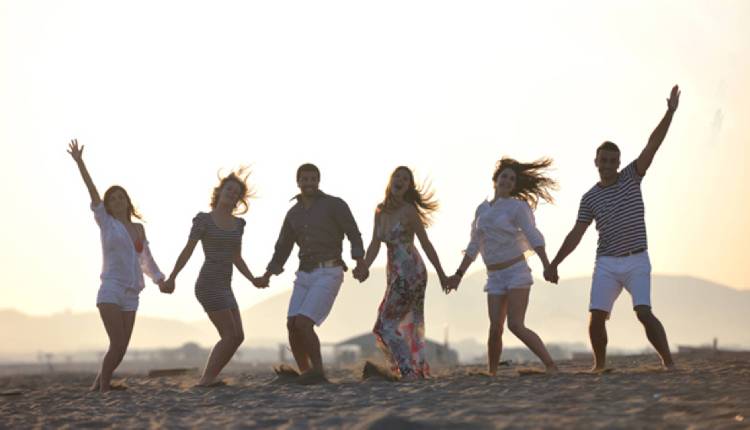 Budget-friendly places to hit with your friends, is really an enticing idea. There are numerous inexpensive tourist spots throughout the world. And nowadays, finding them doesn't take much work. There is a tonne of locations you can travel to on a budget, regardless of the continent you're on or your interests. If you do your homework, use your imagination, and are flexible, there is really never a place that is "too expensive"; you simply may not be living it up when you go there. Luckily, there are a few places to visit that make safe, enjoyable, and inexpensive travel possible. So, without further ado, here are some of the best budget-friendly places (both globally and nationally) you should plan to visit with your friends right now!
Budget-Friendly Places To Visit With Your Friends:
National: Shimla
Shimla is one of the spots you can go to with your mates and is a low-cost destination. It was once the summer centre of British India. Shimla, one of the most charming hill towns in Himachal Pradesh, is only a few hours from Delhi and offers some beautiful scenery. You can learn a lot about the past from its colonial and lineage buildings. It is possible to travel to this location in the winter when a thick layer of snow will make your vacation even more amazing.
You may also like: Simple and Effective Tips for Eco-friendly Traveling 
International: Thailand
When discussing places to visit that are inexpensive, it is impossible to leave out the obvious. Thailand is a budget traveller's paradise, making it an ideal location for digital nomads. Thailand would have something to offer everyone, regardless of where you're from or how much money you have. Thailand is a traveller's paradise with its immaculate beaches in Pattaya, its crowded streets in Bangkok, its reviving massage spas, and its friendly and polite people. It offers the ideal blend of action-packed adventure treks, incredible wildlife, serene beaches, and bustling city life.
National: Rishikesh
Some of the events you can go to in Rishikesh include Ganga Arti, rafting, camping, as well as yoga. The place is the perfect setting for both spiritual seekers and adventure seekers. Rishikesh, also known as the "capital of yoga," gained notoriety in the 1960s when the Beatles visited with their gurus. The area is surrounded by beautiful hills, and you can see the Ganges River rushing down the mountains. Additionally, Rishikesh is dotted with a number of temples that will enhance your trip with friends.
International: Vietnam
Vietnam is a Southeast Asian marvel. Vietnam is a country full of surprises, with stunning beaches, abundant wildlife, lush paddy fields, historic cultural landmarks, and the most nutritious street food in the world. If you're a foodie, delectable Vietnamese cuisines like Banh xeo, Cha ca, and Pho (the nation's most well-known dish), will leave your palate hankering for more. Vietnam offers a variety of adventure activities, including kayaking, rock climbing, and scuba diving, for a fraction of the cost of similar activities in other locations.
National: Kodaikanal
Kodaikanal, one of India's most well-known hill towns, is a popular place to travel with friends. This charming hamlet is the ideal embodiment of picturesque treks, rolling hills, and beautiful lakes and is located in Tamil Nadu. Whatever the time of year, a large number of tourists visit this location every year. With your friends, you can enjoy a number of activities and create lasting memories. If you get tired of going to the North Mountains, you need to come here to explore Kodaikanal. We are confident that you will enjoy it. The location gives you lifelong memories.
International: Indonesia
The largest island nation in the world is blessed with some of the world's most tranquil beaches, flourishing wildlife, amazing reefs, gorgeous terrace paddy fields, rich culture, as well as compassionate people. It should come as no surprise that almost all wanderlusters aspire to travel to this magnificent island nation at least once. Fortunately for travellers, Indonesia is also one of the most affordable destinations in the world, especially when you consider the wonderful travel experiences it offers. In terms of surfing and scuba diving, Indonesia ranks among the best nations in the world. Travelling to Indonesia also offers the chance to observe exotic wildlife and spend nights camping in the wilds.
So if you're itching to travel, these are the best places to visit with friends on the budget that are mentioned above. If you visit any of these locations with friends, be sure to tell us about your experience!
We will be delighted to have your thoughts and feedback. Please write to us at [email protected]
Follow Life and Trendz on Instagram:https://www.instagram.com/lifeandtrendz/
Facebook: https://www.facebook.com/lifeandtrendz
Twitter: https://twitter.com/LifeandTrendz