It takes a lot of work to plan a wedding, particularly for the couple getting married. It's exhausting and thrilling all at once, from the nuptials to outfit fittings and venue meetings. However, there is a way for couples to relax before their big day: by scheduling a pre-wedding photo shoot in a stunning location far from their homes. You and your partner will be given the opportunity to relax together during the break, which will also act as a revitalizing mini-vacation. So, let's look at some of the best places to go for your pre-wedding photoshoot.
Best locations for a pre-wedding photoshoot:
Udaipur, India
Royalty and Udaipur go hand in hand. Udaipur is the perfect location for you if you want a shoot with a specific theme. There are numerous places to visit in Udaipur, which provides the ideal King and Queen ambience with its wonderful and majestic Palaces. The city is home to real forts, historic landmarks, and actual palaces. The fact that so many heritage sites have been turned into hotels is a plus because it allows you to remain "Royal" in a real palace. The ideal amount of Rajasthani heritage, tradition, and colour of love were blended together in this place. It offers the best of the best in romance, which you should capture and treasure forever.
You may also like: Top 5 South Indian Wedding Songs to add to your Sangeet
Disneyland, Hong Kong
Who said that you can't let the child inside come out a few days prior to the big day, even though it's already a significant and mature step? Disneyland in Hong Kong is the ideal place to keep things jovial, entertaining, and lively. Get lost in the chaos and play like a kid with your partner. This place offers the avant-garde concept for a pre-wedding photo shoot. It is the ideal location if you want a unique background that is more enjoyable and intriguing than beaches, natural landscapes, and other backdrops.
Bali, Indonesia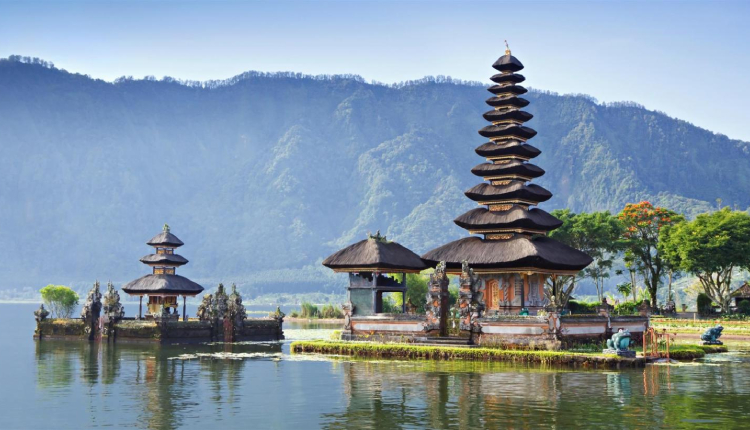 Bali, Indonesia, has a number of locations that are popular with couples, including the Mangrove Forest, Tanah Lot Temple, Nusa Dua Beach, and Tamblingan Lake. The cost of visiting Bali is reasonable, and the island is lovely, serene, and laid-back. There are many locations there for pre-wedding photos. Bali is a nonstop party destination with its beaches, tropical rainforests, mountain ranges, temples, clubs, as well as vibrant streets. It is also among the top locations in the world for weddings. Given the abundance of locations available, you can hold both your pre-wedding shoot and your wedding in a single city. Bali is a great destination for all types of tourists, especially those looking to have an appealing wedding, thanks to its resorts, which are nothing less than picturesque.
France
Paris and love go together like peanut butter and jelly. For people who don't want the Eiffel Tower as their background, the Paris Carousel and the Pont Alexandre III both offer a hint of picturesque beauty. Paris Carousel and Alexandre III are equally as famous as the Eiffel Tower, despite the city being known for both. There are carousels scattered throughout the city, but Le Carousel De La Tour Eiffel is particularly well-known for being a perfect setting and gratifying to tourists. Although the Eiffel tower is a popular choice, you should also try these if you want to stand out from the crowd and do something unique while in Paris.
The Northern Lights, Sweden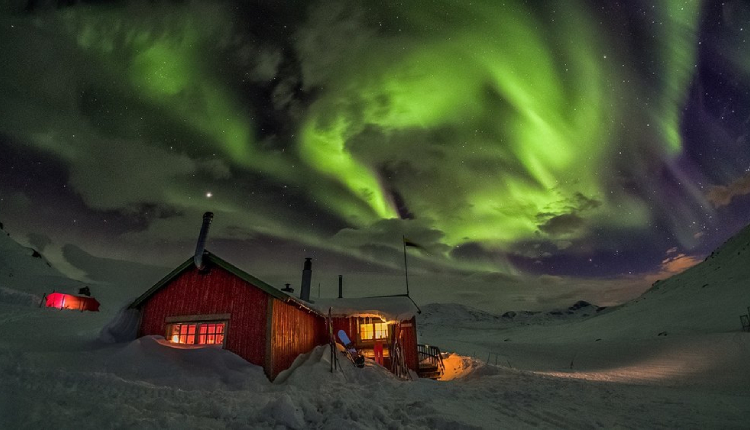 The Northern Lights, also known as Aurora Borealis, can be found in Sweden and are the perfect location for a photo shoot if you want an extraordinary backdrop and otherworldly beauty. With its breathtaking display of coloured light bursts reaching an altitude of 150 miles in the sky, it is the best spot for a pre-wedding photo shoot. Northern lights usually happen throughout the day and night, but they can only be seen with bare eyes at night, making it one of the most popular destinations in November. With your enduring love, the surreal and lovely surroundings give you the strength to brave the chill of the night.
Pre-wedding photo sessions are effective stress-reduction techniques that also give you the chance to create lovely, enjoyable memories that you can treasure forever. These are merely a few of the many locations that will serve as the best spots in the world for pre-wedding photography.
We will be delighted to have your thoughts and feedback. Please write to us at [email protected]
Follow Life and Trendz on Instagram: https://instagram.com/lifeandtrendz?igshid=Yzg5MTU1MDY=
Facebook: https://www.facebook.com/lifeandtrendz
Twitter: https://twitter.com/LifeandTrendz