Negotiate a trip to Thailand!
"I'm not lost, I'm exploring." – Jana Stanfield
One of the world's stupendously amazing places in Thailand, which is also known as the Kingdom of Thailand and called Siam in the past. And amongst other tourist places in Thailand, with Bangkok as its capital, it is one of the most famous places and attractive tourist spots in Asia. The ambiance provides you with great and delicious food, amazing tropical climate, captivating culture, exalted mountains, bluish beaches to explore the clear water. Thailand allures every traveler around the world and never stops to stun travelers. Enter the world of exploration in Thailand, it has been inculcated with Ayutthaya which is a UNESCO world heritage site, Chiang Rai which is a gateway to the Golden Triangle, thrilling mountain trekking and famously known Phuket which is naturally known to be the original Thai paradise island which has blissful beaches. And now, let's look into the most attractive places to dive into the serenity.
TAB KAK HANG NAK NATURE TRAIL: Tab Kak Hang Nak Nature Trail is an energetic place which completely proffers you the flabbergasting view in Krabi province and is the best viewing place in the South of Thailand. And you can also have thrilling and soothing trekking at this perfect place. The climb to the pinnacle point of the view takes about two hours and at the end, the top view is worth a breathtaking one. Think of you were sitting on a rocky stone and enjoying the spectacular view of nature covered Thailand on the top by tangling your legs!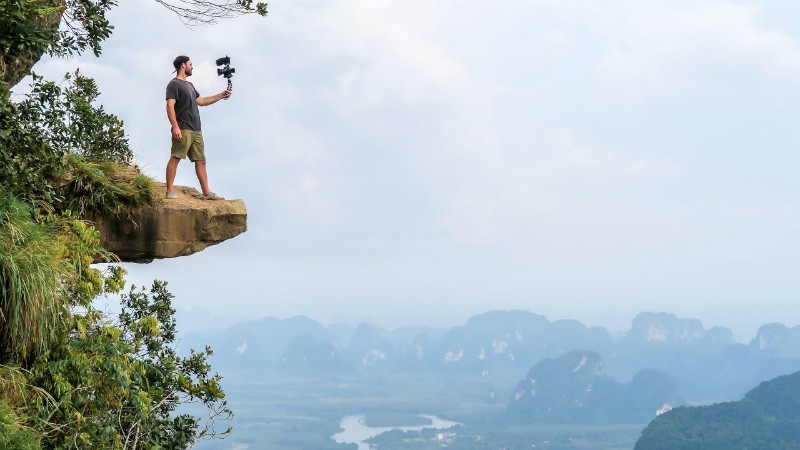 KLONG THOM HOT SPRINGS: This is located at about 70 kilometers from Krabi town, which is found in the heart of a small jungle preserve and close to the Khao Phra Bang Khram Nature Reserve. It is also known as 'hot tubs' which produces a therapeutic and soul-soothing experience which are actually crafted as smooth rock producing water from deep-rooted thermal spring located in volcanic chambers. It will help in aiding health issues like rheumatism and sciatica. How about you were sitting in a bathtub which is excavated out from nature and encompassed by rainforest! This is literally a unique experience once in a lifetime. Have an amazing jungle bath into the stream and dip your soul totally into it!
RAILAY BEACHES AND CAVES: Thailand itself is surrounded by the densely greenish-blue environment. Railay is an attraction in itself as it is a small peninsula which is accessible only by boat because of the tall limestone cliffs. As in truth, it is the most popular destinations which are explored and discovered by hippies and backpackers in the late '70s. Railay's four beaches namely, Tonsai, Railay West, Railay East, and Ao Phra Nang are only accessible through the sea. And these highly impressive and incredible beaches of Thailand will never cease to stagger the travelers from worldwide. Explore the caves at this place which will instill much knowledge within you and you will enter the cave as an unknown person and will be returning back with a known and knowledgeable person. You could try rock climbing and prod into the Princess Cave and Diamond Cave at Railay.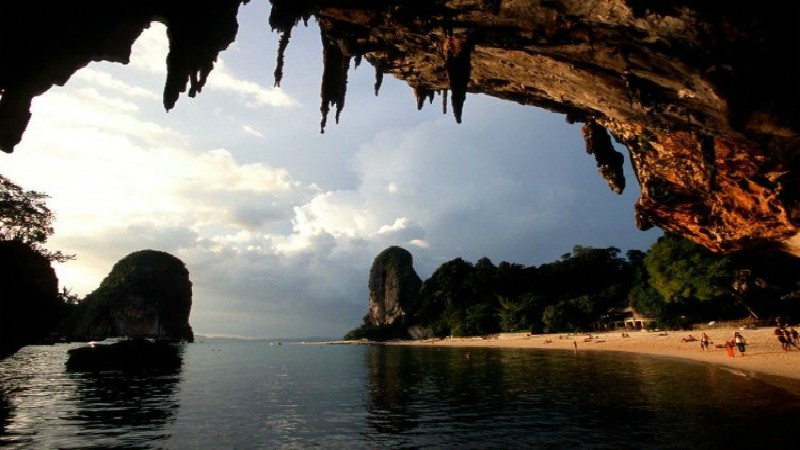 KO PHI PHI: Phi Phi is known to be an archipelago of Thailand. As it is the group of island in Thailand, it is the best place for couples to spend their time. It is almost visited by many travelers and other couples. The crystal clear water and white sand will make your soul fall for the ambiance. Ko Phi Phi Don is one of the largest and most populated islands amidst the group. Ko Phi Phi Le is also visited by many travelers as well. The other islands of the group include Bida Nok, Bida Nai and Bamboo island which are inhabited with large limestone rocks what are jutting out of the sea.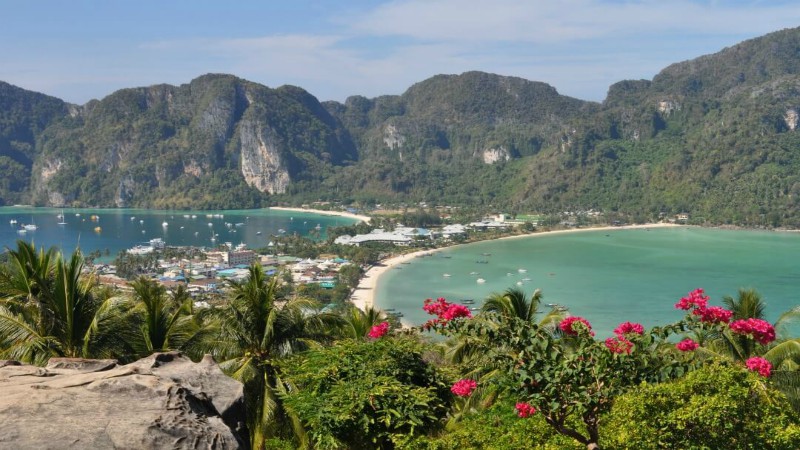 TIGER CAVE TEMPLE: This particular temple is encircled by large trees which are hundreds of years old. And located specifically in the Khiriwong Valley Mountains. It is one of the most interesting temple complexes in the southern part of Thailand. It is served as a meditation center, surprising archeological place and provides stone tools, pottery remains and the footprints of Buddha have been found. Tiger cave temple is otherwise known as Wat Tham Sua.
Plan a trip to Thailand and explore the bewildering places in it!