After Qatar briefly seized the title of "World's Best Airport" during the pandemic restrictions, Singapore's Changi airport has reclaimed the title. In the 2023 Skytrax World Airport Awards, Tokyo's Haneda Airport took third place, with Doha's Hamad International Airport placing second. We'll look at the top 7 world's best airports right now and everything they have to offer. So keep reading!
World's best airports and what they have inside:
Singapore's Changi Airport
Singapore Changi Airport, among the busiest, environmentally friendly, and highest-rated international airports, is one of the major transportation hubs in Asia. Skytrax has regarded Changi Airport as the "World's Best Airport" a number of times, making it the only airport worldwide to retain that honour for eight years straight. Changi has developed into a destination unto itself. In 2019, the airport opened the Moshe Safdie-designed Jewel. It features interior forests and waterfalls as well as the 14,000-square-foot Canopy Park, all beneath a huge glass dome. Other amenities include outdoor decks and the very first airport butterfly yard in the world. It also has a free 24-hour movie theatre, along with a rooftop pool and hot tub with runway views.
You may also like: Things to do while you are traveling on a flight for the first time 
Hamad International Airport
The second-ranked airport in the top 10 airports in the world in 2023 is Hamad International Airport. This is a global airport in Doha, Qatar. As the primary hub for Qatar Airways, the airport is among the most opulent in the world. Hamad International Airport is the first in the Middle East to be named Skytrax's World Best Airport. It has facilities like a fitness centre, squash courts, and then an indoor pool. So it resembles a resort hotel in many ways rather than a busy transport hub. You can loosen up your muscles at the posh hotel's golf simulator, located right inside the airport. So if your arms are a little tight after that long flight, this airport has got you covered.
Tokyo's Haneda International Airport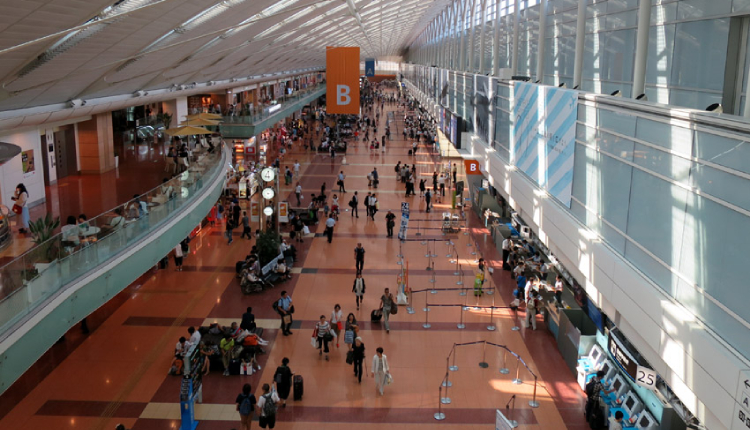 The best airport in Japan and the third best airport worldwide is Haneda Airport, also referred to as Tokyo International Airport. Having served Tokyo since 1978, the airport now has a separate system for handling international flights. And it obviously handles all significant domestic flights as well. Additionally, Hameda is Japan's main and busiest airport. Haneda is praised for the convenience and sanitation of its terminals. And the abundance of dining and shopping options is amazing too. And finally, the quick and effective transportation connections to downtown Tokyo are exactly what anyone needs.
Incheon International Airport
Incheon International Airport, also recognised as Seoul-Incheon International Airport, is South Korea's main and biggest airport. It has received accolades for being one of the neatest airports in the world and the best international transit airport. It is also among one of the best Skytrax 5-star airports. The airport security at Incheon is also among the best. Incheon International also receives praise for its roomy VIP lounges and extras. These lounges include a skateboarding rink indoors, a spa, and a "Cultural Street" with regional food and dance productions.
Paris Charles de Gaulle Airport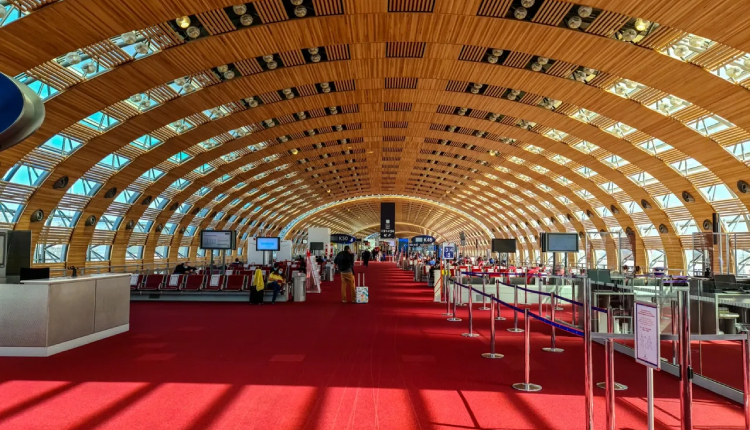 Roissy Airport, also referred to as Paris Charles de Gaulle Airport, is France's main international airport and the primary airport serving Paris. It bears the name of statesman Charles de Gaulle and was inaugurated in 1974. Charles de Gaulle Airport comes in at number five on the list of the top 10 airports in the world in 2023. This airport offers services like waiting areas with wireless internet access, banks, pharmacies, and many other things. The number of restaurants and separate praying rooms for everyone is something that most travellers appreciate about this airport.
Istanbul Airport
The primary centre for Turkish Airlines is located at Istanbul Airport, which is the city's main international airport. There is currently only one terminal at the airport that accepts both domestic and international passengers. According to the Skytrax ranking, it is one of the finest and busiest airports in the world. The airport is a fantasy thanks to its high-tech features. It includes a fleet of robots to guide travellers through the vast. It also makes sense that it is a major transportation hub because its runway can accommodate a total of 90 flights per hour.
Munich Airport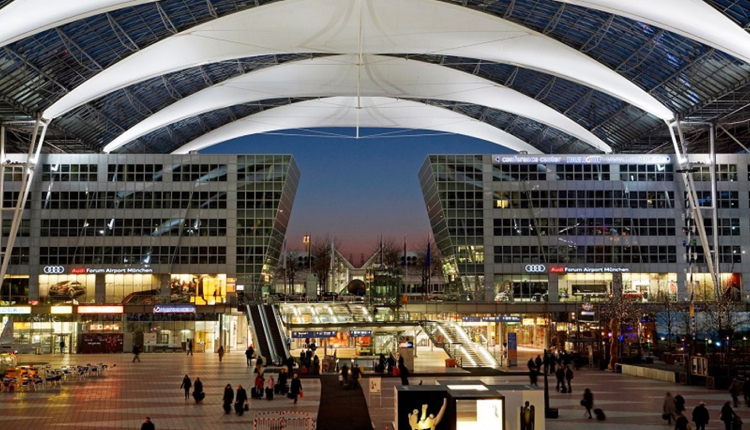 The best airport in Germany is called Franz Josef Strauss International Airport in Munich, after the former minister-president of Bavaria. This location has more than 150 retail stores. It also features 50 restaurants, and bars, making it more like a city centre than an airport. Munich is also home to Germany's second busiest airport after Frankfurt.
We will be delighted to have your thoughts and feedback. Please write to us at [email protected]
Follow Life and Trendz on Instagram:https://www.instagram.com/lifeandtrendz/
Facebook: https://www.facebook.com/lifeandtrendz
Twitter: https://twitter.com/LifeandTrendz