5 Best COUPLE Games To Play During The Night
We might feel lonely and bored at times, and so we might get irritated. To handle this type of emotion, we could turn our heads to video games to relax. In a relationship, communication and togetherness are more important than anything else. When it comes to relaxation, you guys may take video games as your weapons to relax.
However, too much time on video games will also lead to less communication between humans. So, just try to play games only for the relaxation period. It is surely an ecstasy when you play with your partner which will provide you a friendly environment ever. So, here are the top 5 video games to play as a couple.
MINECRAFT: Here comes one of the best classic games! Minecraft is a sandbox game and is cent percent fun to play with someone. How incredible the games would be when you build something creative together or playing! That's how exactly you feel when you play Minecraft's survival mode with your partner instead of messing around and indulging in an unwanted argument.
A WAY OUT: Do you wanna escape from a prison with someone? And what if the person is supposed to be your lovable partner? Yeah! "A Way Out" is one such game where you can attempt to escape prison with your partner without engaging in any pesky crime situations. This is one of the most famous video games which will be more thrilling as well as fascinating. A Way Out is a story-driven from coop game and is also a rare type of game presently. Throughout the game, you both will be engrossed in escaping from the prison and escaping from the law as well. You must give it a try with your partner and is definitely 'a way out' from the real world.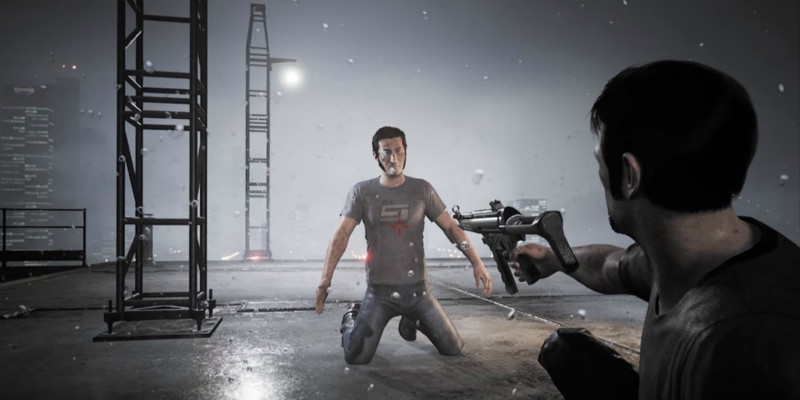 GANG BEASTS: Unlike all other games, Gang Beasts is a cartoony fighting game with an induced good sense of humor. You should punch one another until one gives up on themselves and this is where you could show your friendly-punches though. The fighting part of the game is simple and easy to get used to and thus making it a fun casual game to play with your partner in a way.
BORDERLANDS: This is where you can blow stuff up with significant other and Borderlands is one such game. It is better to tag along with your partner to the planet of Pandora if you have an idea of installing any Borderlands. Every aspect of the game is improved when you have a fellow vault-hunter by your side. Best way to get rid of the worldly kinds of stuff around you!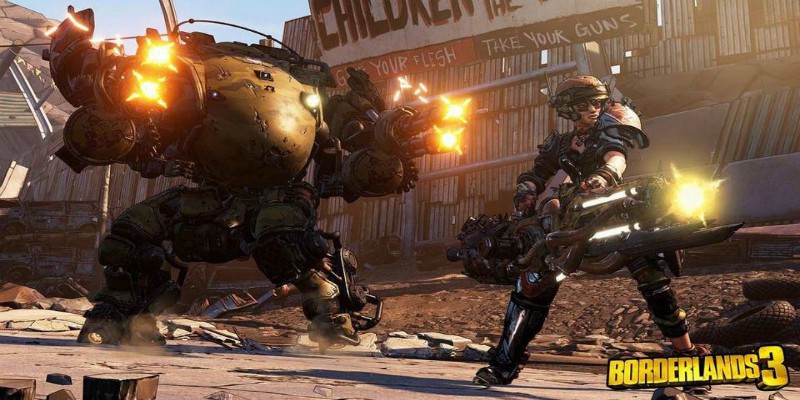 OVERCOOKED: It is a super awesome co-op cooking game that is designed for 1 to 4 players and it is best to be played with 2 people too. When it comes to playing this cooking game, you guys should act as a team and you should cook and serve a variety of dishes in a small period. On the whole, you should work as a team within a given limited time. You will love this game as it offers you the balancing feel of stressful and fun as well as hectic and crazy yet it will be truly fun-filled.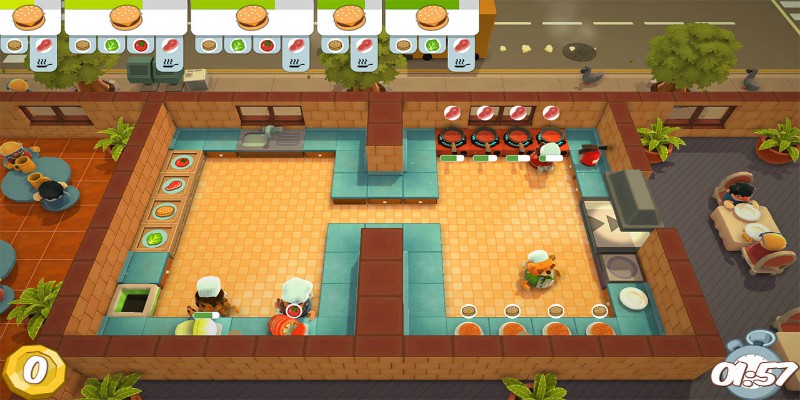 Take a break from the messy reality and relax together as a partner in the video games world!