~Celebrate the festival of bonfire with lip-smacking Punjabi dishes at Indore Marriott Hotel ~
Indore Marriott Hotel brings to you all an opportunity to celebrate the festival of harvest, Lohri in a true Punjabi style. Immerse yourself in the festivities and uphold the true spirit of Lohri as the hotel has organized a ten-day 'Lohri Food Festival where guests will get to savor some of Punjab's famous delicacies, which is scheduled from the 8th of January 2020 till the 19th of January 2020.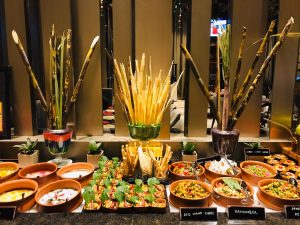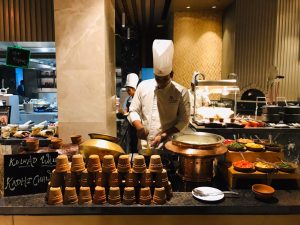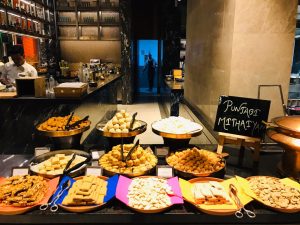 Mr. Rakesh Rana, Executive Chef, Indore Marriott Hotel said, "India as a country is rich in culture and traditions, through this festival, we would like to bring out the authentic falvours of Punjab on the occasion of Lohri. The food festival will offer our guests various vegetarian and non-vegetarian dishes that will reprise their palate for all the right reasons. The hotel has curated a sumptuous lunch and dinner on the 13th of January where the guests can enjoy their meal alongside a bonfire to bring in Lohri."
Mr. Devesh Rawat, General Manager, Indore Marriott Hotel said – "The motive behind celebrating this special day is to welcome the vibrant Punjabi festival 'Lohri ' and let the guests enjoy the cuisine with the perfect fusion of Indian spices and flavors. Indore Marriott Hotel aims to make this occasion special and memorable not only for Punjabis' but also for everyone who loves the taste of Punjab". 
The 'Lohri Food Festival' is not just another food festival but will capture various nuances and traditions of Punjabi with themed decorations and a colorful atmosphere for an overall experience. The entire staff of the Indore Kitchen restaurant will be dressed in Punjabi attire throughout the festival to give it a more regional touch. The festival will be celebrated till 19 January, where guests can enjoy typical Punjabi dishes such as makke di roti and sarson da saag, desi amritasari chhole bhature. There will be elaborate live food counters, bartenders, Punjabi shakes and many other dishes. The buffet is priced at Rs. 1299.