The actress turns 33 today and we cannot stop shipping her because she is the epitome of fashion. The over-the-top fashion moments on almost all of the characters in the Netflix series "Emily in Paris," but especially on the main lead Emily, are what make the show famous. Emily, portrayed by Lily Collins, is an American who works for a marketing company in Paris that primarily works with high-end and fashion brands. She is able to wear so many different outfits as a result, leading us to believe that she may be hiding a large sum of money. Let's look at some of our favourite fashion moments from 'Emily in Paris' in this post.
Best fashion moments from 'Emily in Paris':
The Red Tulle Gown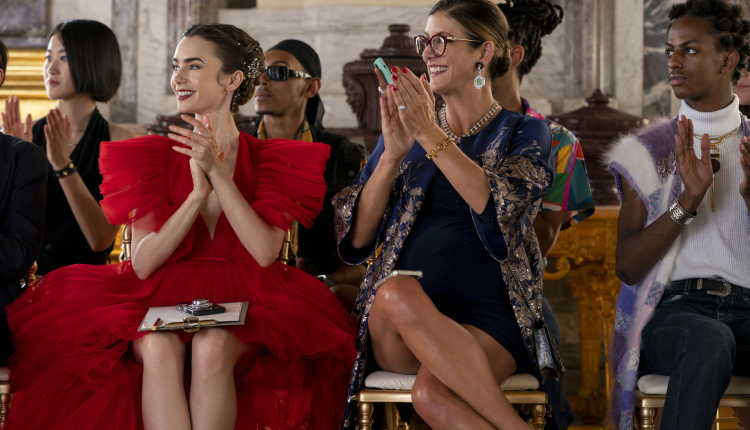 One of the most beautiful outfits of the entire season is the red gown with a V-neck that Emily wore to the Versailles fashion show. The aesthetic of Lily Collins from Emily in Paris was unquestionably jaw-dropping. The stunning gown is from the Giambattista Valli x H&M 2019 collection. She looks chic, elegant, and princess-like in this dress, which she accessories with jewellery and hairstyle to complete the look for the occasion.
You may also like: Best Outfits from Wednesday (Netflix)
Audrey Hepburn Inspired look
Our next favourite presentation from the show is when Emily wears a really classic black dress on her way to an opera performance. The headpiece and bag are stunning and add elegance to the outfit, which has a sophisticated Audrey Hepburn vibe thanks to the off-the-shoulder outfit.
She looks incredibly sophisticated and beautiful in this outfit, and for a brief moment, we mistook her for someone else.
Floral knee-high socks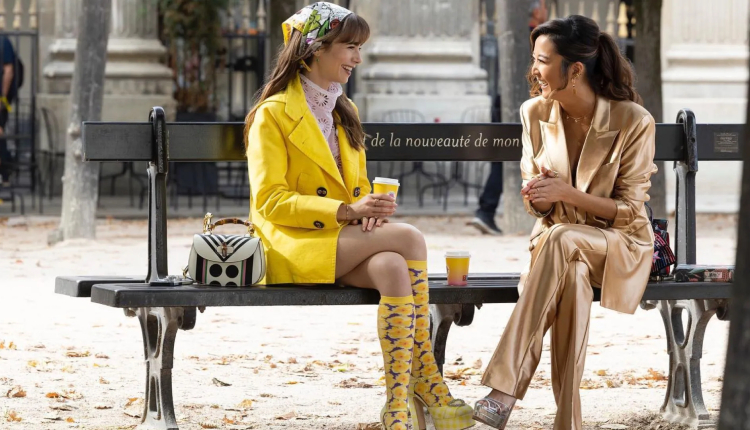 In episode 9 of season 3, Emily serves up the perfect amount of sunshine when she wears lengthy, yellow, floral socks with golden pumps. The only thing that sets this stylish outfit apart is the yellow blazer with the white laced number that complements the yellow printed headband that accentuates her self-cut bangs.
The Heart-Print Bodycon Dress
In a Valentine's Day episode, Emily sports a cute heart-printed outfit that quickly gained a lot of popularity online. Because of this specific fashion moment from the show, lots of people started to purchase more clothing with heart prints. Emily looks so beautiful in the mid-length dress with the heart print by Georgia-based creator Anouki. At the Chopard party with a Baton Rouge theme, the star beautifully pulls off the look. The headband, on the other hand, was the icing on the cake.
The High-Necked Silver Dress
It takes the ideal attitude and the appropriate amount of shine for a special moment with a loved one. And Emily looks stunning in this high-neck Paco Rabanne dress. In episode 3, Emily and Alfie share a private moment. A subtle ombre of silver and red achieves maximum effect with minimal effort. We simply want to see her wear more fashionable outfits like this in the upcoming seasons because this dress was undoubtedly one of her best looks from season 3.
Yellow in Asymmetrical
Yellow is Emily's favourite colour without a doubt. The fashion diva sports an asymmetrical silk midi skirt and a matching Ganni top for a date with Mindy. She completes the look by tying a belt that cinches her waist. She looks great in this outfit, comfortable, casual, and stylish all at once.
Dotted Red Sweater
Emily is dressed for work in the third episode of season 3, but there is still plenty of fun to be had. A bright crop sweater with polka dots is worn with a pair of wide-legged black pants that are belted at the waist. Red platform heels are an excellent choice for adding a touch of glam and sophistication. Also, Sylvie from season 1 comes to mind when we think of this particular outfit.
Purple Statement Ruffles
What could be more appropriate for a French garden party than an outfit that resembles a flower in bloom? The dress by Giuseppe Di Morabito has a shawl with ruffles and a purple and yellow floral skirt. We could see why everyone was in love with her at this particular time because even her hair was also appropriate for the situation.
Monochrome Bralette with a Blazer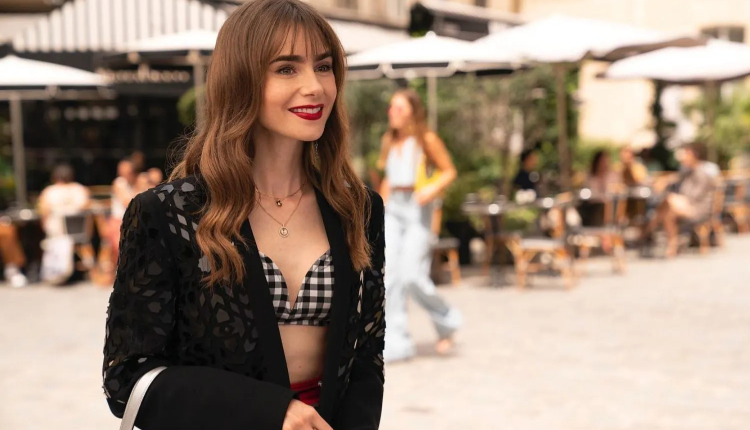 Emily attracts attention on the streets of Paris in the fifth episode of the most recent season while wearing a Gingham-printed monochrome bralette, a sheer blazer shrug, as well as red bottoms. She had the perfect sense of style and boldness in this outfit.
We will be delighted to have your thoughts and feedback. Please write to us at [email protected]
Follow Life and Trendz on Instagram: https://instagram.com/lifeandtrendz?igshid=Yzg5MTU1MDY=
Facebook: https://www.facebook.com/lifeandtrendz
Twitter: https://twitter.com/LifeandTrendz