Every South Indian bride or wedding guest wears a saree as their standard wedding attire. However, many brides and bridesmaids these days opt for lehengas for a classic yet contemporary style. Lehengas do cost more than sarees, it is true. However, they do effortlessly make you feel like a princess. So if you're a bridesmaid or soon-to-be bride and searching for the best colour combinations for your lehenga, keep reading. We'll look at the perfect lehenga colour combinations right now so you may kill this wedding season. Now let's get right to the post, shall we?
Best Lehenga Colour Combinations for 2023 Brides:
Red and Gold Combo
Indian wedding traditions typically feature red and gold. Because it creates such a regal appearance, everyone adores the gorgeous red and gold combination. This pairing is for ardent Bollywood fans who want a lavish Indian wedding. This lehenga colour scheme will undoubtedly fulfil all of your fantasies about a royal, majestic Indian wedding. This is the only colour scheme you should choose if you're having an enormously; massive Indian wedding. Don't even consider anything else. Close your eyes and choose the red and gold combination blindly, and you will not be disappointed.
You may also like: 4 Trendy Wedding Guest Dress Ideas 
Purple and Green Combo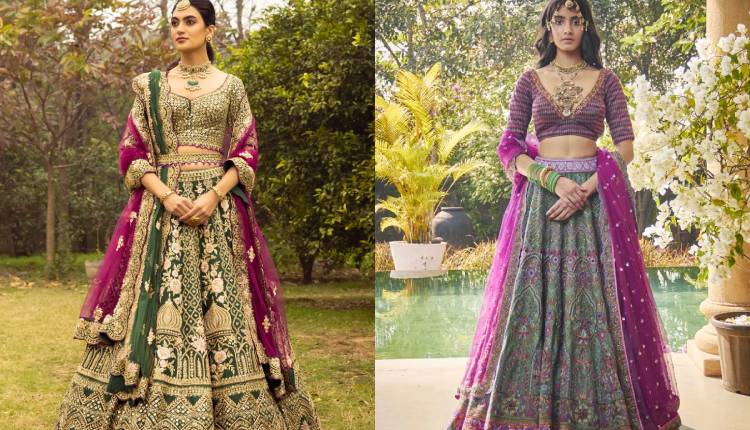 This is for the bride or bridesmaids with a Pinterest-inspired style who want to look lovely and sophisticated. This lehenga's colour scheme is like something out of a Disney story. Your complete lehenga can be made in a light purple shade (like lavender), and the dupatta can be made in sea green for the ideal contrast. Another option is to go with a purple blouse with a green lehenga and a dupatta. If you've always wanted a magical wedding, this colour combination should be your top pick. You simply cannot ignore the colour combination because it is so calming and beautiful.
Black and Gold Combo
Black attire during a wedding? Yes, black looks really beautiful during a wedding, particularly when paired with gold. You'll look like an entire trillion bucks as a result. Anyone wearing black and gold exudes a rich, opulent appearance. This look is crisp, stylish, and sassy, and it will definitely be popular during the wedding season. You probably have already seen the trend of wearing all black at Indian weddings this season. It's undeniably becoming more well-known than you might realise. And we support it wholeheartedly because the colour combination flatters every Indian skin tone. So you never have to worry about seeming mundane when wearing this particular lehenga colour combination.
Pink and Red Combo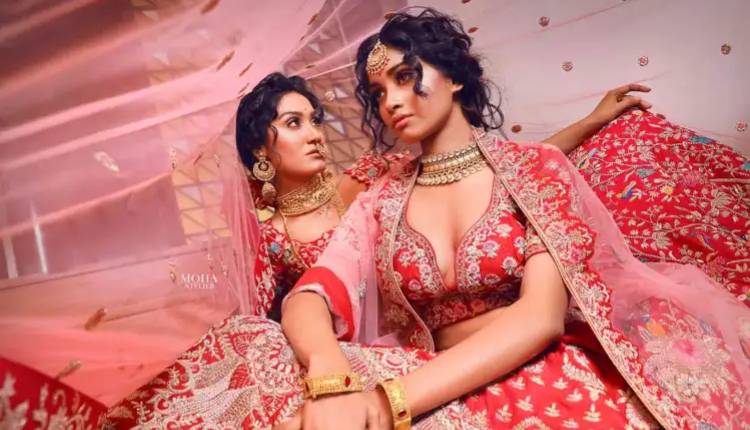 Ever considered combining the colours pink and red? Now is the time to! This colour combination is perfect for the contemporary bride who wants to wear something traditional like red with a whimsical touch like pink. This is perfect for you if you enjoy traditional and unexpected pairings. Red is elevated by pink, which gives it a great spin-off and takes it away from being an everyday classic. If the bride is wearing something regal, like the Red and Gold or Black and Gold Combo, this colour combination is equally ideal for the bridesmaids. You'll be able to complement or contrast the bride's attire well without drawing unwanted attention to yourself.
Yellow and Green Combo
Not many individuals enjoy the combination of yellow and green. When you try it on, though, it feels incredibly beautiful and vibrant. Compared to green, which is earthy and grounded, yellow is extroverted and energising. When combined, they produce a stunning, youthful, and forest elf-like appearance. During the Navratri season, Gujarat uses this colour combination rather frequently. For brides who adore spring and summer shades, this is the ideal blend of lehenga colour combinations. If you make sure to style it properly, it'll really make you appear like a goddess.
Soft Gray and Gold Combo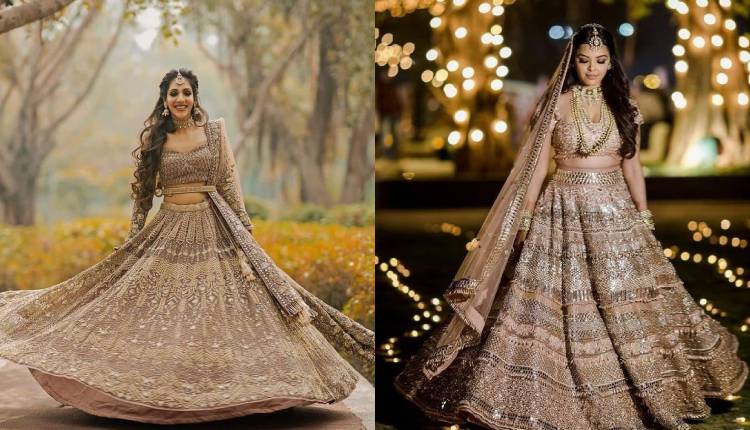 A more recent colour combination that is starting to gain popularity is soft grey and imperial gold. Grey and gold together provide a gentle appearance. It has a little warm glow from the gold and a snowy appearance. If you're being married in the winter, this combo will make you seem like an ice princess who is about to wed her handsome prince. It would also be ideal if your groom could join you on this. It will actually improve the quality of those wedding photos far beyond your wildest expectations.
What are your favourite lehenga colour combinations from this list? Let us know!
We will be delighted to have your thoughts and feedback. Please write to us at [email protected]
Follow Life and Trendz on Instagram:https://www.instagram.com/lifeandtrendz/
Facebook: https://www.facebook.com/lifeandtrendz
Twitter: https://twitter.com/LifeandTrendz