Experimenting fashionable outfits will never go out of trend. Likewise ethnic outfits are forever trend that everyone loves to flaunt. This summer, stand out from the conventional crowd with some ethnic-inspired looks! From beautiful sarees to striking salwar-kurtas and more, get inspired by this collection of chic ethnic outfits and discover tips on how to style them. Let's check out the chic ethnic outfits you need to try this summer 2023.
Play with colorful Prints and Patterns: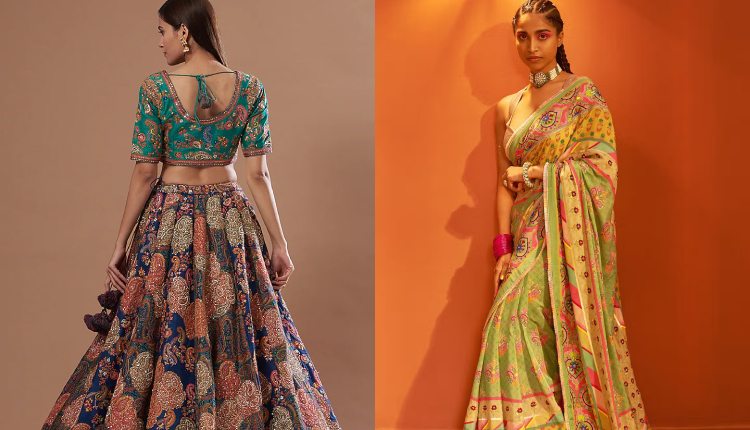 To make a statement this summer, add some fun and vibrant colours to your wardrobe with beautiful prints and patterns. When it comes to traditional ethnic outfits such as lehengas, anarkalis, and sarees, they can be jazzed up with chic floral, paisley or polka-dot motifs for a modern twist. You know how well the blend of traditional and modern touch looks on an outfit. Prints in vibrant colours are sure to give your style an edge this season. So, be ready to slay if any of your friend or cousin is announcing their wedding date!
You may also like: How to Pair Shoes with Sarees? 
Stylish Scarves that Make a Bold Statement:
Experiment your summer look with stylish scarves in bold colours. Ever thought of styling your look with ethnic scarves? You have to try it this summer and we tell why? Ethnic scarves are available in a variety of prints and materials, including silk, pashmina, cotton and even sequins. Pick a scarf with a colour that stands out from the rest of your ensemble for an instantly chic look. Are you ready to make that bold statement with a stylish scarf?
Flowy Tops for an Ethnic Twist to Casual Outfits: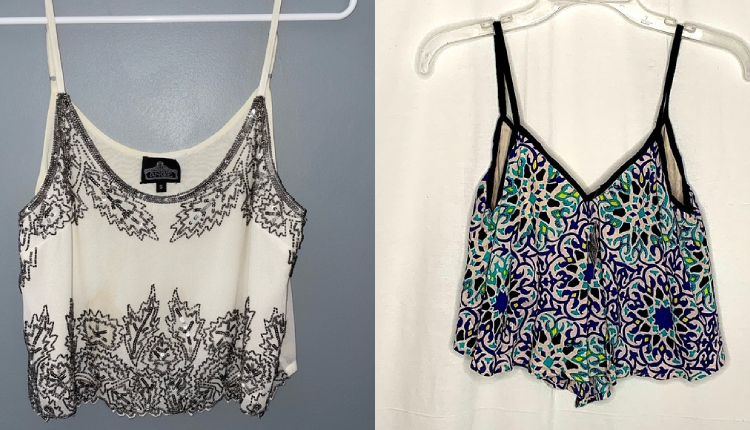 Try complementing your summer look with flowy tops. If you wish to add a twist of ethnic style to your daily casual look, then don it with a flowy tunic tops. They are an absolute must! You can find them in a variety of prints, such as kimono or mandala patterns. Pair them with wide-leg trousers or palazzo pants for a sophisticated look perfect for any summer outing. Give your wardrobe a changeover with this collection?
Flowy Ruffled Skirts and Matching Accessories:
This year, it is good to include a blend of ethnic-inspired fashion to our regular looks. Ruffled skirts are a best way to stand out from the crowd, and they will easily dress up any top or shirt. They are sure to impart a head-turning look to you. To complete the outfit, ensure to pick some accessories that match your skirt. It may be a dangling earrings and brightly coloured pumps and in doing so, it will guarantee an instant chic look. So, spruce up your summer wardrobe with a style that blends ethnic-inspired fashion with a modern look.
Artsy Accessories Especially for Summers like Embroidery Handbags and Jutis (Ethnic Flat Sandals):
As we are talking of stylish statement, handbags and sandals are an absolute include. Make a style statement with some unique accessories this summer. For an artsy look, pair your ethnic outfit with embroidered handbags and Jutis, the traditional Indian flat sandals. Not only do these accessories look beautiful, but they are also functional too. While the Jutis provide stylish walking comfort, the handbags are perfect for toting around items all day. They both come in many colours and patterns to fit your preference, regardless of the occasion.
We will be delighted to have your thoughts and feedback. Please write to us at [email protected]
Follow Life and Trendz on Instagram: https://instagram.com/lifeandtrendz?igshid=Yzg5MTU1MDY=
Facebook: https://www.facebook.com/lifeandtrendz
Twitter: https://twitter.com/LifeandTrendz