The spanking new Pothys Swarna Mahal has stepped into the World of Sparkling Gold Jewellery Sale. When it comes to Pothys, it is all about garments that flash in people's minds. Known to be a popular textile shop over years, Pothys made its flag fly high. Now, adding a feather to its cap, Pothys cut the ribbon bow for "Pothys Swarna Mahal" recently. With Purana-Kumbha as its symbol, Pothys started its Jewellery sale ahead traditionally. Since Purana Kumbha symbolizes good luck, prosperity, and richness, it has been used as a main symbol of the shop. The advertisement for the new jewellery journey itself manifests the reason behind Tirunelveli's Brand New Pothys Swarna Mahal and Purana-Kumbha as its symbol.
Located in the bustling area of Tirunelveli, Pothys Swarna Mahal has found its place next to its huge twinkling textile shop in town. While they have various branches of textile shops in the southern part of India, they have started their first-ever jewellery journey right from the deep south. When asked about the reason for choosing Tirunelveli for the Gold jewellery journey, it is due to "the sentimental attachments to the deep south town", replied the Associate Vice President of the shop.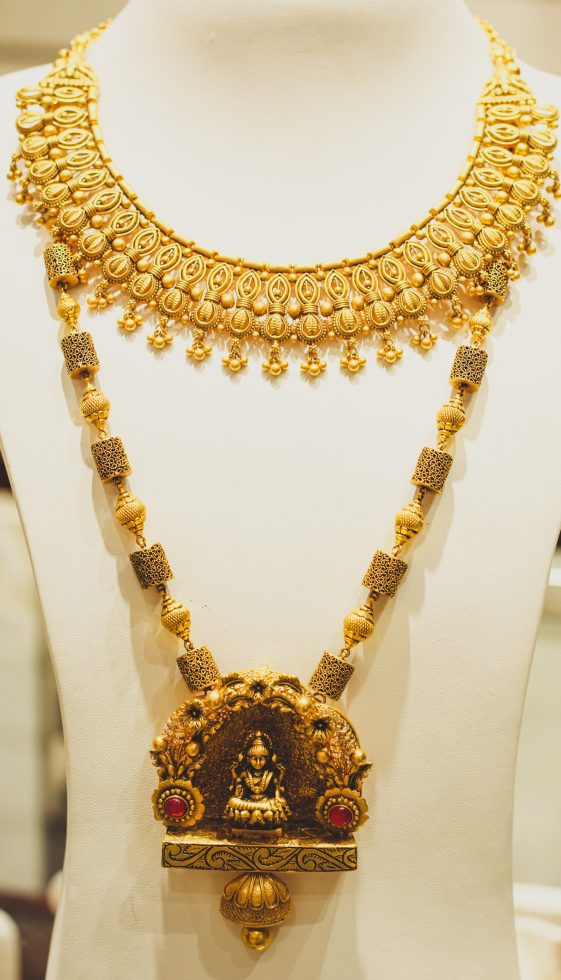 Providing multiple designs in jewels, Pothys Swarna Mahal has been displaying eye-catchy Gold, Diamond, Silver, and Platinum jewels. The sparkling ground floor incorporates Gold jewellery items with a wide variety that satisfies people with distinct jewel tastes. Be it a double-sided gold girdle or rolling gold choker, the showroom will meet the people's requirements. The showroom exhibits wide unique designs in varieties including antique haram, antique necklace, Nagas bangles and haram, and Temple bangles, haram, vanki, necklace, and tika. Interestingly, they have multiple uses of haram which you can wear as haram, a necklace, and girdle as well. So, buy one and you can use it in three ways. Additional to the excitement, this ornament comes with five ways to use it.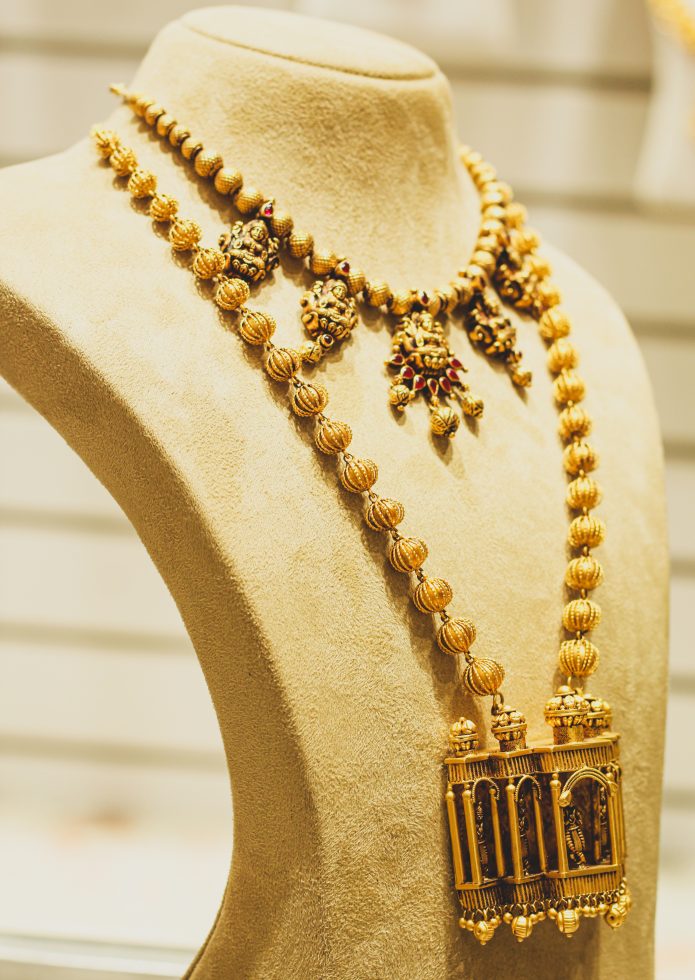 Since the young women are mostly attracted to the arrestingly stunning Antique jewels, the shop comes with incredible designs that incorporate the Ellora cave, elephant, and pillar concept. Not to mention, looking at the antique haram that inculcates a big pendant has a 360° view along with an idol in it. Doesn't it sound scintillating?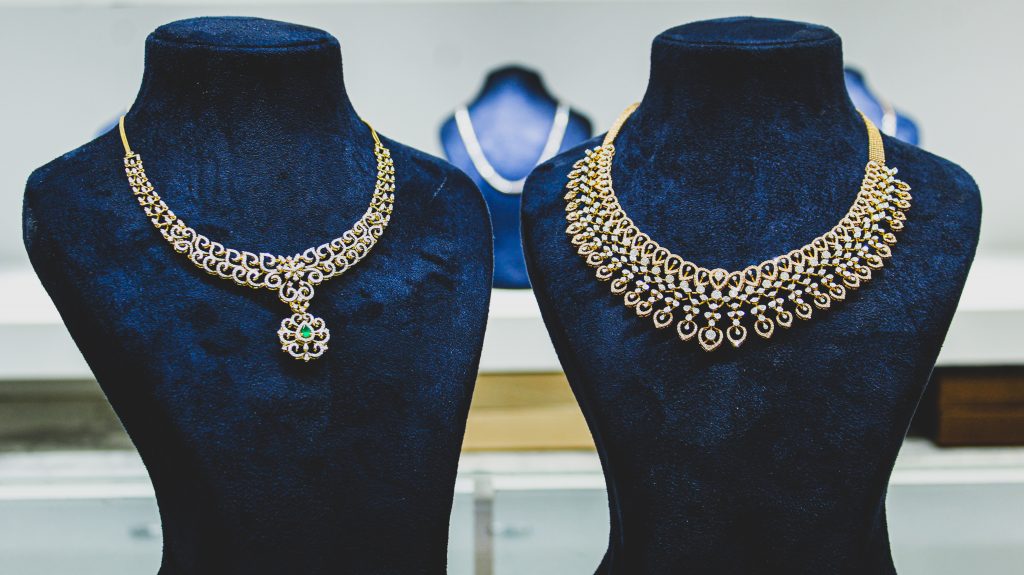 The first-floor arrays the shining and twinkling diamond, platinum, and silver jewels. When it comes to diamonds, Pothys Swarna Mahal inoculates perceptible designs. The sparkling rose gold diamond jewels and gleaming yellow gold diamond jewels can never go unnoticed. Well, you can never take your eyes off them. When it comes to silver, the huge lamps, idols, spoons, haram, and anklets are displayed. The anklets deserve admiration since there are impressive varieties for kids, teenage girls, and women. Bridal anklets and Bombay anklets are the most loved of the collections.
With friendly staff and great hospitality, Pothys Swarna Mahal kick starts its Gold jewellery journey at the right place. Even if you are not a fan of ornaments, you cannot keep yourself from falling for the designs and varieties over here. The shop also provides customized jewellery. So, you can purchase quality ornaments at a reasonable price right here. Landing sentimentally in the deep Southern town, Pothys Swarna Mahal is yet to give its entry at Chromepet in Chennai along with its textile shop.