Palazzo pants are popular because they are trendy, stylish, comfy, and adaptable. They are anti-skinny, which means they do not cling. If you're prone to complaining about discomfort, these pants feature plenty of area for your thighs to breathe. Palazzo pants are quite modest and can be worn as loosely as a long dress. They are available in a range of styles, colours, patterns, and functionalities, so there is something for everyone. Yes, in case you're wondering, even for the small women. Let's take a look at the various ways you may style palazzo pants in this post so you can appear great while strutting.
Ways to style Palazzo Pants:
Wear it with a crop top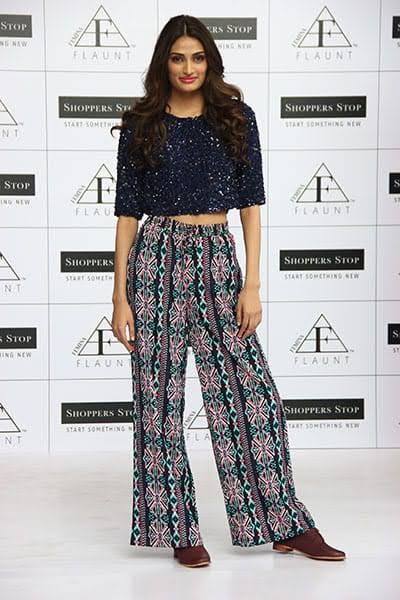 Many European cultural practices are gaining traction in our nation. People here have a stronger drive to be exceptional in just about everything, whether it's dress or eating habits. So, whenever a crop top is combined with these wide-leg bottoms as well as some basic accessories, such as a black pendant or some rings, it is a beautiful and airy look that you can wear on a sunny summer day or for a simple stroll.
You may also like: 5 Ways to Style Satin Skirt 
Choose the traditional Kurti and Palazzo ensemble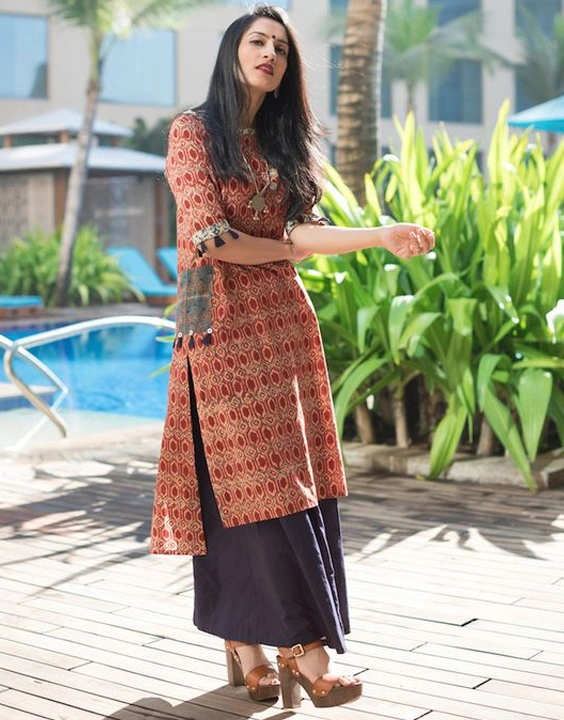 Many individuals want both the long and short Kurti for various purposes, and the palazzo pants are appropriate for both of these options for different reasons. When paired with a short Kurti, it forms a lovely combo, and you can finish it off with a nice set of sandals. And in case of a lengthy Kurti, you get to impress everybody with your desi look while also being more comfortable than before. In case you're wondering, the same colour of upper and lower attire can be beautifully carried on.
Pair it with a knotted top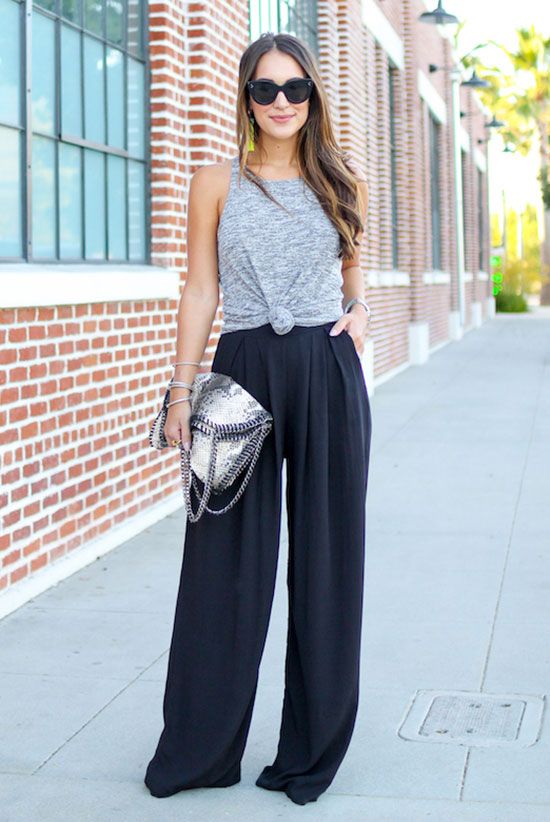 If you wish to wear a blouse that isn't too saggy or loose, opt for a crocheted top or t-shirt. This look is trendy right currently and can be worn either up or down. These tees are perfect for pairing with a Palazzo for everyday wear or a casual look for an evening out with your besties. Depending on your own choice, you could wear this outfit with either elegant shoes or high heels.
Put it on over a shirt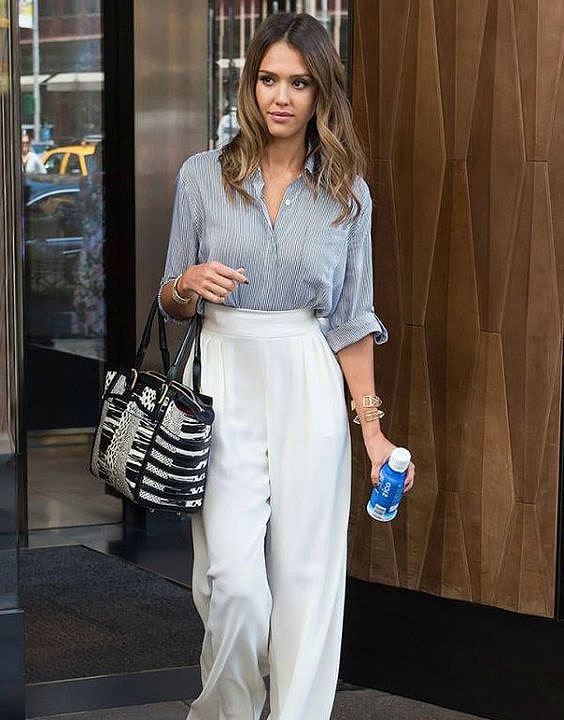 Palazzo pants are the ultimate office clothing for looking both elegant and comfy. When you mix these wide pants with a striped shirt or a simple shirt with rolled-up sleeves you can create an appearance that will make heads turn. Because this style will never go wrong, it is entirely your responsibility to make it more fascinating with your additions and, of course, your individuality!
Style it with a cami top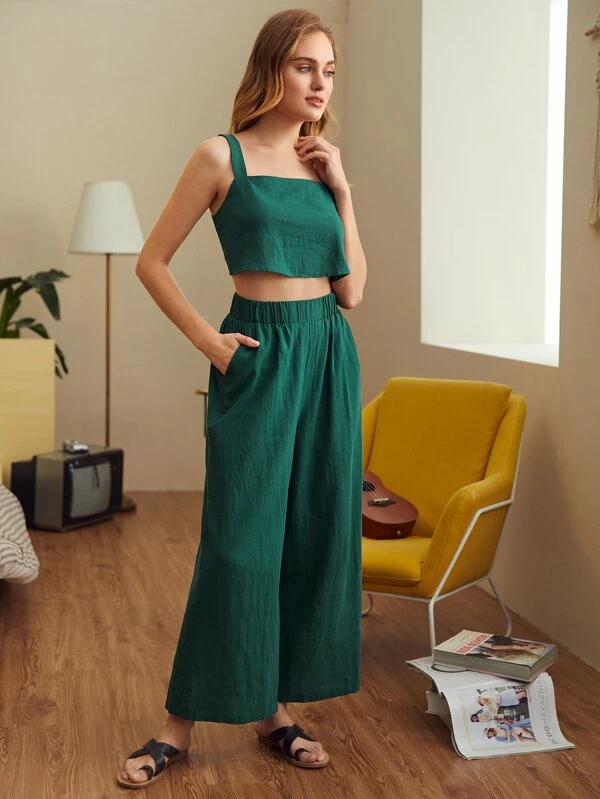 A cami top is one of the greatest tops to pair with palazzo trousers. A cami top is a sleeveless top with tiny elastic bands. This way, you can showcase your palazzo pants while still seeming comfortable. Cami tops are typically cotton or satin and form a lovely casual ensemble.
Shoes to wear with Palazzo Pants:
Pairing flats with wide pants can result in you looking dull and drooping, so no matter how well you accessorise them, it is truly an awful decision. Unless you are a hectic bird who needs to spend the next 18 hours going up and down at work, there is no better alternative than flat sandals. You can use naked heels with brightly coloured jeans to complete your outfit. In the winters, you have yet another fantastic option to choose from and those are called boots. Sneakers are a great option for a further casual yet eye-catching piece of footwear.
How do you normally style your palazzo pants and why? Let us know!
We will be delighted to have your thoughts and feedback. Please write to us at [email protected]
Follow Life and Trendz on Instagram: https://www.instagram.com/lifeandtrendz_com/
Facebook: https://www.facebook.com/lifeandtrendz
Twitter: https://twitter.com/LifeandTrendz