Have you heard of meat that is not made of animal tissue? Yes, you heard it right! Meats that are made of plant-based ingredients are the new dietary trend. As technology is advancing, scientists have managed to recreate meat analogs with vegan ingredients. Not only that, they have cracked the flavor and texture too. For years, paneer, mushrooms, tofu, and soya were only the meat alternatives used by vegans. But now, new 'vegan meats' have been designed based on these plant proteins. Let's see how?
Ingredients Used
We can't deny the fact that meats are special and favorite food for many. It is difficult to exactly recreate the texture, flavor, and mouthwatering sensation meat gives. In recent times, many brands have come up with innovative ideas to produce meat analogs. The ingredients used here are mainly wheat gluten, soya chunks, legumes, peanut flour, yam flour, tempeh, tofu, and mushrooms. They are high in dietary protein and thus can be used as a major source of protein by vegans. These new veggie meats are made with a chunky texture to give the same sense of meat.
Moreover, vegan meats are favored by many non-vegetarians too. Most of them find it as their way through a sustainable diet. Also, it includes a variety of items like veg-chicken, veg-mutton, veg-prawns, and veg-fish. Thus, anyone who likes to experiment with foods and recipes can go for it.
You may also like: Eat With Better (Vegan-Meat): A Vegetarian Lover's Perfect Guide 
Mouth-watering Recipes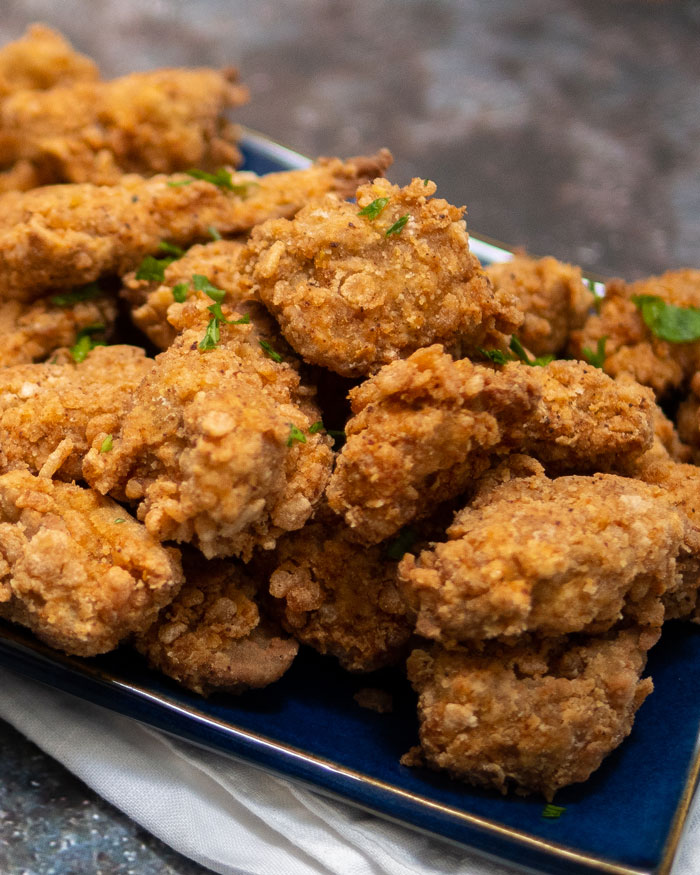 Veg-chicken is the most preferred and popular dish among both vegans and non-vegans. It is easy to cook and yummy to taste. There are no said rules to cook them. You can fry them and add them to your rolls or sandwiches. Appetizing Indian curries can also be made with them. Veg-chicken also goes well with salads and soups.
Moreover, veg-chicken patties are the most sold vegan food across the globe. Brands like Earvaa and Vezlay are providing ready-to-cook flavourful vegan mutton and chicken chunks. A Udaipur based start-up called Gooddot offers 'Unmutton Kheema' and 'Vegicken Curry Kit' which are responding to good demand. Likewise, prawn and fish substitutes are also available online. One of the most notable brands in this field is Beyond Meat which provides poultry, beef, and pork substitutes across the globe.
Vegan Chicken In KFC?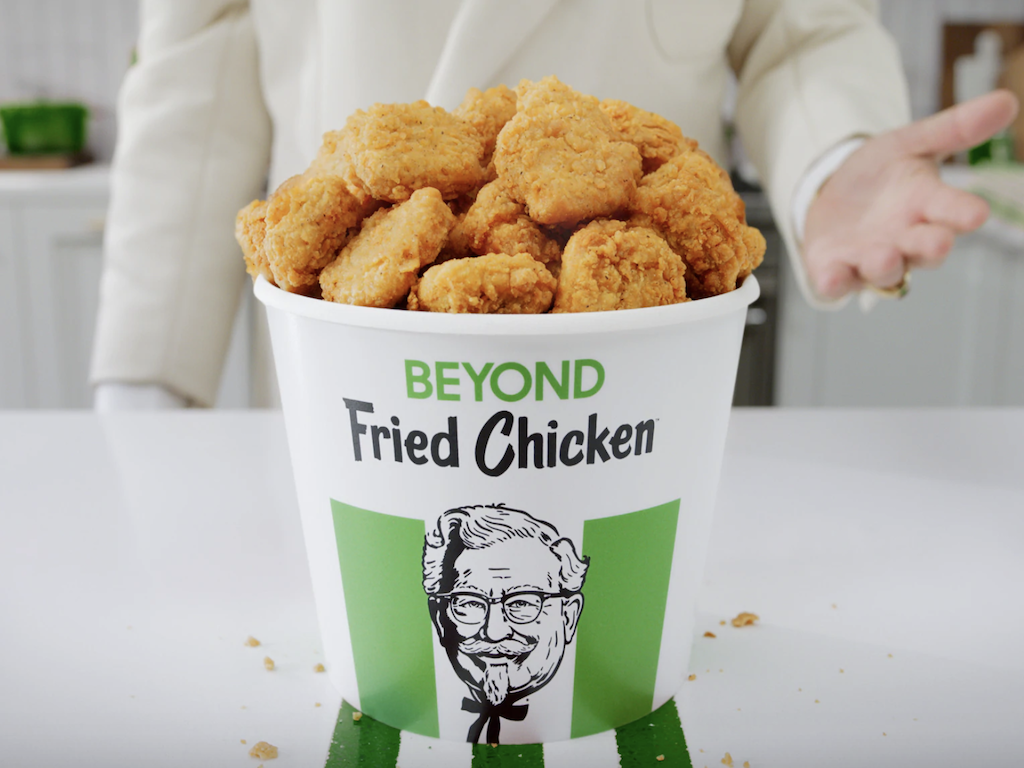 Earlier this year, KFC introduced plant-based fried chicken and nuggets in its US outlet The 'Beyond Fried Chicken' introduced by them was an instant hit. It is to be noted that Burger King also launched a similar venture with a food-tech startup called "Impossible Foods" to create their line of vegan meat burgers.
These types of innovative foods are always a hit among people. If you are someone who has not tried these vegan substitutes then it's time to start. Add some healthy and yummy veg-chicken to your rice and curries to give that extra twist to your daily meal.
We will be delighted to have your thoughts and feedback. Please write to us at [email protected]
Follow Life and Trendz on Instagram: https://www.instagram.com/lifeandtrendz_com/
Facebook: https://www.facebook.com/lifeandtrendz
Twitter: https://twitter.com/LifeandTrendz