Kollywood has a rich history of talented actors who have won the hearts of millions of fans with their exceptional acting skills. Also, many of these actors began their careers as theatre artists. The theatre has always been seen as a platform that provides actors with exposure and experience. In contrast to movies and television shows, which are pre-recorded, theatre artists perform live in front of their audiences. Thus, they eventually master their craft. Many big names from the industry began their career in this way. Here we are going to see 10 classic Kollywood actors who started their career as a theatre artist.
Classic Kollywood actors who started their career as a Theatre Artist:
Sivaji Ganesan
Sivaji Ganesan is one of the most iconic actors in the history of Tamil cinema. He started his career as a stage actor and performed in many plays before transitioning to films in the 1950s. Even in an interview, the actor gave credit to his theatre troupe mentor for teaching him the required skills. He said that theatre taught him everything from acting, and body language to dancing. Furthermore, Sivaji's powerful performances and emotional depth made him a beloved figure in Kollywood and earned him numerous accolades, including several National Awards.
You may also like: 5 Classic Actors of Tollywood who changed the industry 
MGR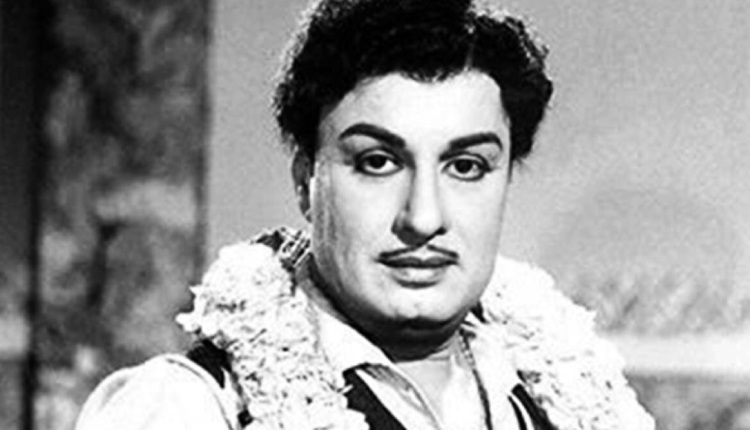 M G Ramachandran is often seen as a God-like figure in Kollywood. This impeccable contribution to politics, as well as films, made him a legend. Furthermore, his enormous persona and unique style of acting have made millions of fans for him. At an early age, he joined the Madurai Theatre troupe to express his affinity towards acting. There, he was well-trained in acting, dancing as well as sword fighting. Often he also played female roles in stage plays. Later in 1936, he made his debut with 'Sathi Leelavathi'.
Manorama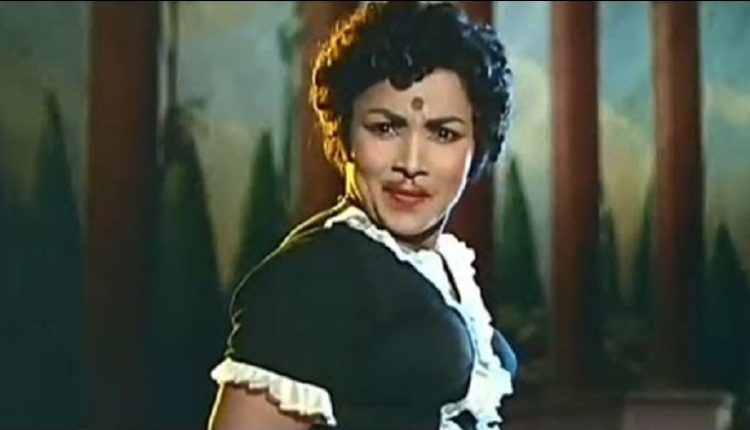 Manorama alias Gopishantha was a versatile actress who appeared in over 1000 films in Tamil and other South Indian languages. Her acting career began at the age of 12 when she first appeared in plays. She was part of a small drama troupe where she was renamed as 'Manorama' by one of her drama directors. Later she slowly transitioned into films. Manorama's incredible range and ability to play both comedic and dramatic roles made her one of the most respected actresses in Kollywood.
Nagesh
Nagesh was a popular comedian and character actor in Tamil cinema who started his career as a stage actor. He performed in numerous plays before making his film debut in 1958. At first, he was a clerk at the Indian Railways. Once, he performed a stage play at the Railways Cultural Association which was noticed by MGR. From then he went on to play several minor roles in theatrical troupes and then landed in films. Nagesh's impeccable timing and witty dialogue delivery made him a beloved figure in Kollywood.
You may also like: "Nagaichuvai Mannan" Nagesh was Tamil Cinema's Undisputed King of Comedy: Know Why?
Nambiar
M.N. Nambiar is the most renowned 'villain' in Kollywood. This Tamil cinema legend was also a veteran stage artist. Also, he was one of the industry's oldest pre-war actors who worked till 2006. Nambiar was a part of Nawab Rajamanickam's troupe. He first appeared on stage when he was 13 years old. Later, at 16, he debuted as a villain, in 'Bhaktha Ramadas'. The film was shot in Hindi as well as Tamil in 1935. His seven-decade-long film career is enough to speak his skills. Also, today his name became synonymous with the term 'villain'.
M. R. Radha
Born as Madras Rajagopala Radhakrishnan Naidu, the actor was popularly known by his stage name M. R. Radha. He was given a title "Nadigavel" for his gallantry acting by E.V.R. Periyar. True to this title, the legendary actor nailed some of the best versatile characters in various movies which even today attracts every audience. It is agreed that several mimicry artists use to try his voice firstly while starting their career. Not only does mimicry artists but also budding comedians are sure to try the legendary actor's voice at least once. His movies did have social messages which fit the present world situation.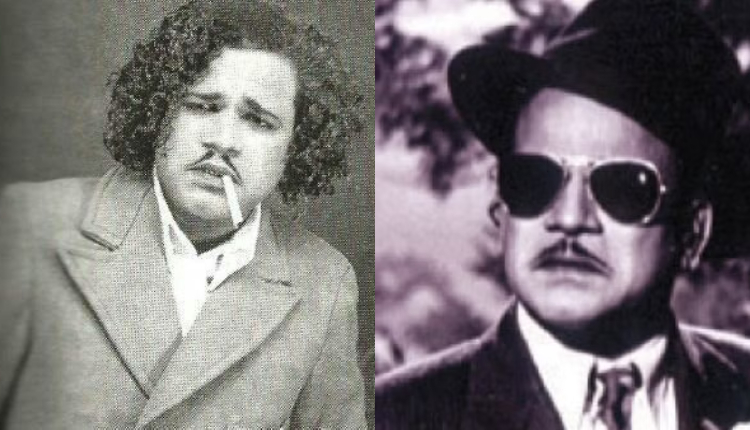 He was best known for his works including 'Raktha Kanneer', 'Pudhiya Paravai' and 'Ananda Jothi'. Be it a villain role or comedian role, Radha nailed it. The era were fimmakers created interesting and special roles for him. Such a great actor was actually a popular theatre artist who performed in more than 5000 stage shows. From the age of 10, he started appearing on the stage for simple roles and grew through his acting talent that gifts him a wide popularity.
N. S. Krishnan
Popularly known as 'Kalaivanar', N. S. Krishnan was known for his love for arts. Otherwise known as NSK, he was an outstanding actor-comedian in Tamil Cinema. Born in Nagercoil, Krishnan entered big screen via theatre where he was accompanied with the drama company of TKS brothers – TK Shanmugam and TK Bhagavathi. Later, the actor owned his touring theatre group and explored the world of acting through best plays scripted with humour and wit. It was no surprise that Krishnan was a master of repartee. Worked in more than 150 films, 'Pelli Koothuru', 'Rangoon Radha' and 'Panam' are some of the notable movies. He was also a gifted singer who made it into 'Sivakavi', 'Raja Rani' and 'Manamagal'. Kalaivanar was even mentioned by popular Tamil Nadu Politician, 'Kalaignar' Karunanidhi as a non-political hero in his life once in an interview.
R. Muthuraman
Fondly called as 'Navarasa Thilagam', Muthuraman Radhakrishnan was one of the leading actors of Tamil Cinema between 1960s and 1970s. The veteran actor was actually a stage actor who joined in the stage group called Vairam Nadaka Sabha and was acting alongside the legendary actor, Manorama in 1947. He acted in several dramas and then paved his way into films. Muthuraman was one of the handsome and matured actors who paired with some of the leading actresses of the time. While he appeared in supporting roles in movies, the actor, later, earned a place for him in the industry. 'Karnan', 'Naan' and 'Guru' are, for which, Muthuraman was known for.
Kamal Haasan
Kamal Haasan is one of the most versatile actors in Indian cinema. We all know that he began his career as a child artist in 'Kalathur Kannamma'. But how many of us know that he was a theatre artist? In the 1970s, he performed in numerous plays before making his debut as a lead actor. He also once mentioned that his experience with the theatre group influenced his craft and sparked his interest in prosthetics/makeup. At present, his incredible acting skills and ability to play a wide variety of roles have made him a legend in Kollywood.
Rajinikanth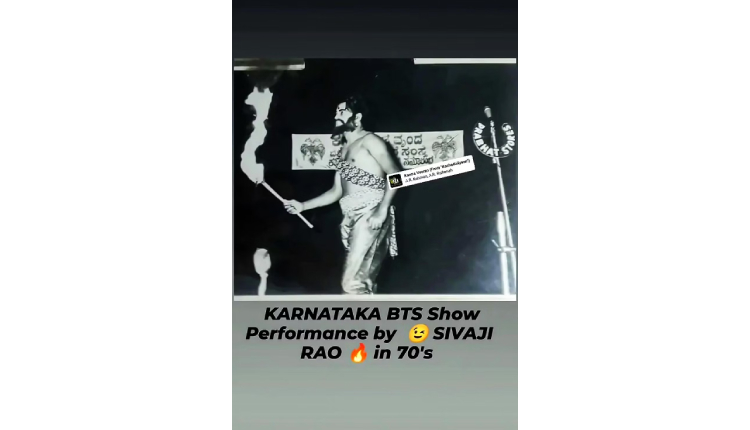 We all know that the "Superstar" of Tamil cinema, Rajinikanth began his career as a bus conductor. But the least known fact is that he was into stage shows too. He started his acting career as a theatre artist before making his film debut in 1975. Even recently, a rare photo from the 1970s that showed Rajinikanth performing on stage in his Karnataka hometown surfaced online. In the photo, the actor was seen in a tribal costume and was holding a flaming torch. His rise from stage performer to one of Kollywood's greatest stars of all time is quite inspirational.
We will be delighted to have your thoughts and feedback. Please write to us at [email protected]
Follow Life and Trendz on Instagram: https://instagram.com/lifeandtrendz?igshid=Yzg5MTU1MDY=
Facebook: https://www.facebook.com/lifeandtrendz
Twitter: https://twitter.com/LifeandTrendz