Ponniyin Selvan 2 is undoubtedly one of the most anticipated films in 2023. This Mani Ratnam's creation is based on the renowned Tamil novel of the same name. The novel in itself has won millions of hearts over the years. Also, the world of Ponniyin Selvan is very interesting. It is filled with political intrigue, forbidden love, and heroic valor. This epic plot as well as the impressive star cast have already created a huge craze. After the successful first installment, the movie's second part is gearing up for its release. Thus, now is the right time to explore some interesting things about Ponniyin Selvan's movie. Join us as we explore the captivating world of Ponniyin Selvan.
10th-Century-Based Historical Fiction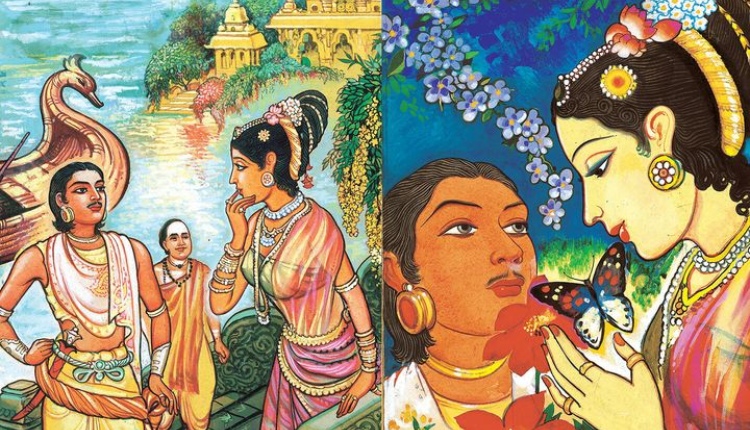 Kalki's Ponniyin Selvan was first published in 1950 in the weekly issues of a Tamil magazine. The story takes place during the reign of the Chola dynasty in the 10th century. Furthermore, it follows the life of Arulmozhi Varman aka Ponniyin Selvan. It was later released as a 5 part novel and received critical acclaim. Also, it soon became an instant classic in Tamil literature. Since then, PS has been the best-selling Tamil novel and was also adapted into plays.
This gripping tale is a perfect blend of historical facts and fiction. The story revolves around famous historical Chola kings and commanders. The story also has fictional characters like Poonguzhali, Nandini, Azhwarkadiyan, and many more. It is undeniable that Kalki has let his imagination run wild in a narrative that is loosely inspired by historical events.
You may also like: The Cholas, The Blood-seeking revenge, & The Royal Romance are back: Ponniyin Selvan 2 Trailer is Out 
The History Behind Comet
Do you remember how PS-1 started with the appearance of a glowing comet? Historically, the comet is believed as a bad omen that denotes doom or death. In the movie, it foreshadows the danger and turmoil that the Chola Kingdom will face. This also adds a constant tension and reminds us of the danger surrounding the main leads. At first, the movie showed us a weak and sick Sundarachozhar (Prakash Raj). Then towards the end, we saw Ponniyin Selvan (Jayam Ravi), the hero himself struggling for his life. Also, PS-1 gave a hint that the impulsive Aditha Karikalan wags a war. Now we have to watch PS 2 to find out whose life is in actual danger.
Movie Rights Of Ponniyin Selvan
Most of the big names in the Tamil industry adored this novel. Moreover, 'Ponniyin Selvan' waited over 60 years to take its position in the Indian film industry. In the late 1950s, MGR paid ₹10,000 to acquire the novel's film rights. Unfortunately, he couldn't do the film as he was involved in an accident before the shoot. Thus the movie was shelved.
Later in the late 1980's legendary actor Kamal Haasan acquired its rights from MGR. He collaborated with Mani Ratnam to make this dream project. But again the movie was abandoned due to financial difficulties. Finally, Mani Ratnam joined hands with author Jeyamohan as well as playwright Elango Kumaravel to give life to this dream. Interestingly, Kamal Haasan is also the narrator of this film.
The 'Vandiyathevan' Craze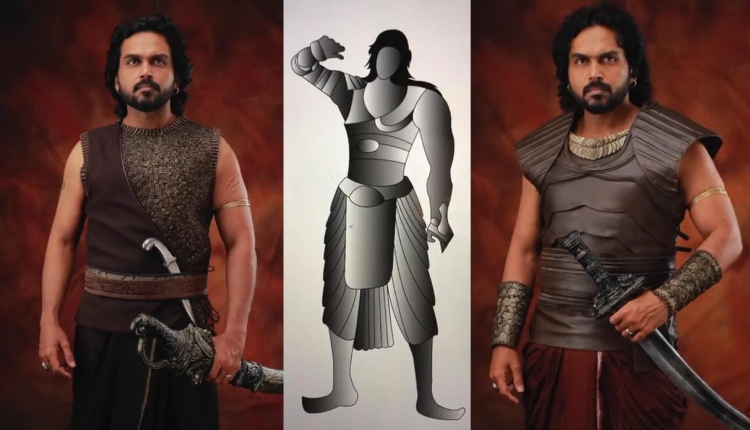 Karthi's portrayal as Vandiyathevan was one of the major highlights of PS 1. Vadiyathevan as a charming, flirty, and adventurous spy captured many hearts. Karthi also portrayed this role with utmost conviction. However, in an early interview, writer Jeyamohan revealed that they initially considered Thalapathy Vijay for the role. Even at the PS-1 audio launch, Superstar Rajinikanth revealed how people like Sivaji Ganesan and J. Jayalalitha wanted him to play Vandiyathevan. So why is this much hype surrounding Vandiyathevan?
Vandiyathevan is an actual real-life warrior. He was a famous chieftain and commander in the Chola empire. As per historical inscriptions, he even married Kunthavai. This real-life historical hero is one of the main characters in Ponniyin Selvan novel. Also, several times in the book, his activities make readers believe that he is the main protagonist. Furthermore, he is the commoner's hero who leads the 'King-sized' tale. Interestingly, Vandiyathevan also has a life-size statue in Chennai.
First Choices
Mani Ratnam tried to make Ponniyin Selvan in the 1990s itself. At that time, he intended to cast Kamal Haasan as the lead. Also, he wanted veteran actress Rekha to play Mandakini Devi and Nandhini. Likewise, Amitabh Bachchan was the first choice for Sundarachozhar. However, after a couple of decades, the movie collapsed and underwent a revamp.
Later, the filmmakers also approached stars like Mahesh Babu, Anusha Shetty, Vijay, Silambarasan, Amala Paul, and Keerthy Suresh for the project. Also, Mahesh Babu was the original choice for Arulmozhi Varman. Most of these actors missed their parts due to their tight schedules and various other reasons. It is also said that Keerthy Suresh chose Superstar's 'Annaatthe' over PS. Meanwhile, Amala Paul was on her sabbatical period while the filmmakers approached.
Neelambari Vs Nandhini
Do you know that 'Padayappa' was partially inspired by Ponniyin Selvan? The writers based the iconic character of Neelambari on Nandhini from PS. Both are strong and fiery female antagonists filled with vengeance. Also, it is their love failure that drives this vengeance tale. Neelambari seeks revenge against Padayappa and likewise Nandhini against Aditha Karikalan. Eventually, both these women became iconic characters in Tamil cinema/ literature.
PS And Baahubali Inspiring Each Other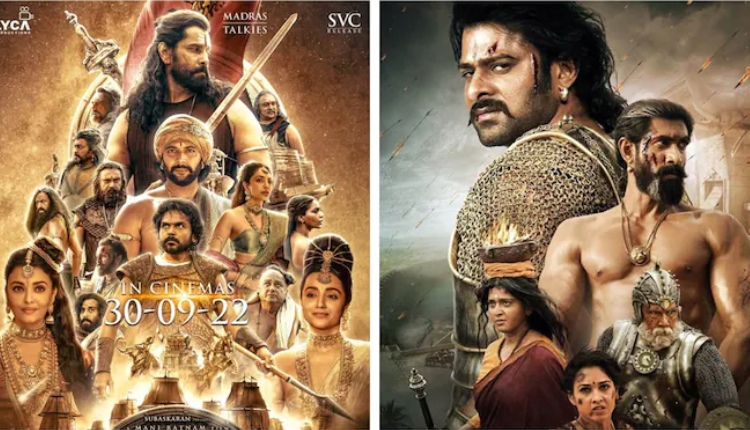 S.S. Rajamouli's dad Vijayendra Prasad is a huge fan of Ponniyin Selvan novel. Thus you can see notable references from PS in a lot of SSR's movies written by his dad. The filmmakers directly took the iconic scene of Ramya Krishnan saving infant Baahubali from PS. In PS, Oomai Rani/Mandakini Devi saves Arulmozhi from a shipwreck. She saves the infant from drowning and lifts him from the Ponni River. Thus he got the name 'Ponniyin Selvan'. Jayam Ravi (Arulmozhi Varman) narrated this entire sequence in the second half of PS-1.
Also, in a way, Baahubali inspired PS too. Baahubali was released as a two-part movie with a continuing storyline, making it a one-of-a-kind film. This inspired Mani Ratnam to make PS in 2 parts.
Exotic Locations
The film's crew shot their first schedule of Ponniyin Selvan in various locations in Thailand, including Kanchanaburi and Krabi islands. They also filmed the majority of the Sri Lankan portions for PS-1 in these exotic Thailand locations. For the fort scenes, they primarily filmed in Madhya Pradesh and Hyderabad. They captured some of the famous forts like Gwalior Fort, Golconda Fort, and Orchha Fort for the movie. Later, due to COVID-19 restrictions, the team shifted to Ramoji film city. Moreover, so many songs and battle sequences were filmed in this large film studio. You can witness most of these in the upcoming PS-2.
International Sound Touch
This Tamil period drama also has a global feel to it. When A.R. Rahman is in charge of the music, we are sure to hear some high-quality sounds. For sound mixing, Rahman joined with Oscar winner Craig Mann. This now makes two Oscar winners in the Ponniyin Selvan crew. Even renowned sound engineer Simon Rhodes is also involved. Simon and Rahman recorded the majority of the PS songs in London's Abbey Studios.
Remember 'Devaralan Aattam' from PS-1? Rahman loosely drew inspiration from Kecak or monkey chant, for this unique song number. It is a type of Balinese music drama and dance. Let's wait and see what PS-2 has in store for us.
Box Office Collections
The filmmakers have actually spread Ponniyin Selvan's budget of 500 crores across both parts. While PS-1 alone went on to gross more than 500 crores in 2022. It is also the highest-grossing Tamil film of 2022. It also becomes the fourth-highest-grossing Tamil movie of all time. Surprisingly, Ponniyin Selvan had a great global response too. Moreover, it collected more than 150 crores in international revenue. It is also the highest-grossing Tamil film ever in the US. Even Amazon Prime Video paid 125 crores for the digital streaming rights of the movie.
With such success already under its belt, Ponniyin Selvan 2 is receiving a lot of buzzes. Furthermore, the box-office magic is expected to happen again. Already, the advance booking in the US has received a positive reaction. Now it is almost time for us to witness the final part of this epic. Thus mark your calendars for April 28th to catch the release of Ponniyin Selvan 2.
We will be delighted to have your thoughts and feedback. Please write to us at [email protected]
Follow Life and Trendz on Instagram:https://www.instagram.com/lifeandtrendz/
Facebook: https://www.facebook.com/lifeandtrendz
Twitter: https://twitter.com/LifeandTrendz