Dulquer Salmaan is a multilingual actor who has become well-known in four different language groups, including Telugu, Hindi, Tamil, and Malayalam. He transforms into any role that he plays, having brought his A-game and shining much like a true superstar. He is a true shapeshifter of an actor. His visual appeal makes Hindi moviegoers more probable than ever to stream his work in other languages. Here is a list of some of his upcoming movies that we're very excited to watch.
Upcoming Movies of Dulquer Salmaan:
King of Kotha
Release Date: August 2023
Abhilash Joshiy is the director of the upcoming gangster drama King of Kotha in Malayalam. Gokul Suresh, Aishwarya Lekshmi, as well as Dulquer Salman play the three main characters in the movie. Abhilash Joshiy, the son of renowned Malayalam filmmaker Joshiy, makes his directorial debut with the movie as well. The movie will be a full-service entertainment deal for all audiences, featuring high-voltage fight sequences and love story.
You may also like: 7 Movies of Suriya and Jyotika
Oru Bhayankara Kamukan
Release Date: September 2023
A romantic comedy directed by Lal Jose in Malayalam is titled Oru Bhayankara Kamukan. Dulquer Salmaan plays the lead in the film, and the identities of the other cast members have not yet been made public. The film is scheduled to be released in theatres in September 2023.
Love In Anjengo
Release Date: October 2023
Director Prathap K. Pothan is behind the camera for the Dulquer Salmaan-led film Love In Anjengo. It's been made known that Sai Dhanshika will co-star with Dulquer in the 2023 movie.
Praana
Release Date: December 2023
In the soon-to-be released movie Praana, Dulquer Salmaan and Nithya Menen reunite. According to reports, Suresh Raj, Praveen S. Kumar, and Anita Raj worked together to jointly produce the movie with director V K Prakash. Louiz Banks will compose the musical score for this exciting project.
While you wait for all these upcoming movies of Dulquer Salmaan to get released by the end of the year, let's take a look at some of his best movies that you should watch.
The best movies of Dulquer Salmaan:
Ustad Hotel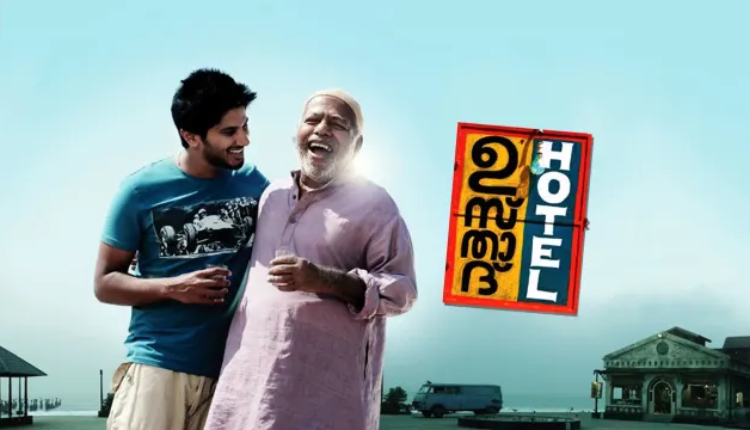 Adapted from the true story of Narayanan Krishnan, a chef who later became a social worker, this film was released in 2012. At first glance, this story appears to be a typical masala movie, but you soon realise that it has all the hallmarks of a masala movie without sacrificing any of the creative aspects. The protagonist of the narrative runs into difficulties while trying to flee and succeed professionally. All audiences will enjoy the feel-good movie Ustad Hotel, which is set in the Malabar region of India. Overall, Ustad Hotel is unquestionably a top-notch Malayalam movie of Dulquer Salman from the decade of 2010. Given that it was his first film, it is a little surprising that the movie is regarded as one of Dulquer Salmaan's best.
Ok Kanmani
Mani Ratnam excels at portraying love. Even though this 2015 film isn't as ground-breaking as some of his most well-known ones, he still manages to deliver a youthful love story that feels new. The cinematography and music have a pleasant effervescent quality that makes it seem like a warm winter morning. Mumbai is one of the few cities that stays in its 20s and 30s even as we get older, so the setting there emphasises youth. It provides a new perspective on "live-in relationship" films, which, despite their contentiousness, are always a little bit spicy.
Bangalore Days
The story of three cousins moving to Bangalore is the focus of this Anjali Menon film, which centres on a tender portrayal of familial ties. It is also one of the films that best exemplifies the Malayalam New-Gen Cinema Progression. Although the three cousins are essentially best friends, life in the new city begins to change how they see the world and how they interact with one another. It's one of those cheerful movies you can watch whenever you're feeling down and want to unwind.
Charlie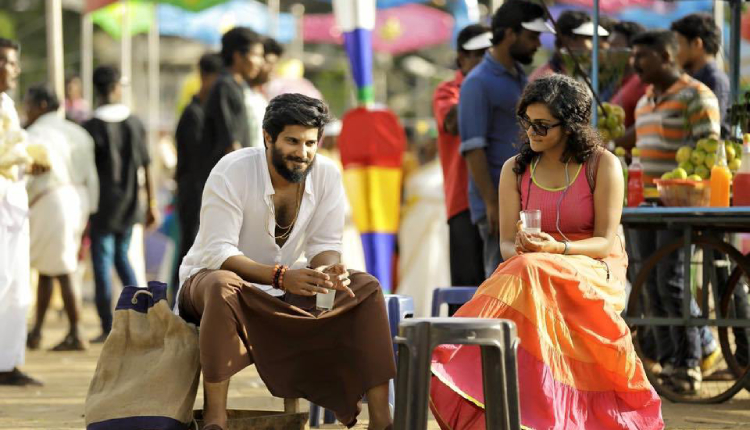 Dulquer Salmaan and Parvati Thirouvothu, who previously collaborated on the 2015 movie Bangalore Days, worked together once more in this movie. Charlie, the title character, strikes the audience as a happy manic pixie fantasy boy. He tries to make those around him happy, enjoys travelling, and revels in celebrations. Tessa, the woman who plays the lead role, is a sensitive and determined graphic designer. Their relationship and the ripple effects of their romance are the centres of the movie.
Sita Ramam
With the India-Pakistan conflict as its backdrop, this 2022 movie is about star-crossed sweethearts. The narrative is seen through the eyes of Afreen, an anti-Indian university student from Pakistan. In order for Sita to receive her inherited wealth from her deceased grandfather, Afreen is compelled to mail a letter to her. What happens next is a beautiful journey in which Afreen changes her perspective on India as she learns about the love between Ram and Princess Noor Jahan, a love that transcends religion, class, and status. The recently released film is one of Dulquer Salmaan's best works and has received tremendous critical acclaim.
Kannum Kannum Kollaiyadithal
The plot of this movie from 2020 involves con artists who are duped by other con artists before teaming up with them to pull off an even bigger scam. When two girls are introduced to two software engineers, who are engaging in online fraud, they decide to change their ways. After they fall for each other and move to Goa, the police inform them that the girls have deceived them. Unfazed, the two continue their search for the girls and collaborate to plan a bigger con in Delhi. Good plot twists were present throughout the film, which maintained the suspense. This movie has a sharp and well-written script.
We will be delighted to have your thoughts and feedback. Please write to us at [email protected]
Follow Life and Trendz on Instagram: https://instagram.com/lifeandtrendz?igshid=Yzg5MTU1MDY=
Facebook: https://www.facebook.com/lifeandtrendz
Twitter: https://twitter.com/LifeandTrendz