In the modern era, Indian cricket players have achieved celebrity status. Millions of people around the world keep up with current players. They also come together in advertisements to support numerous brands and advertise goods. Some Indian cricketers are as well-known as Bollywood actors, and some of them even have larger fan bases. Indian cricket players and Bollywood celebrities have dated each other over the years, with numerous cricketers dating B-Town women. However, not all of them ended up getting married, so in this blog, we'll look at some of the Indian cricketers who wed Bollywood actresses.
Cricketers who married Bollywood Actresses:
Virat Kohli and Anushka Sharma
Virat Kohli and Anushka Sharma are undoubtedly the biggest of all of them. Anushka has carved out a unique position for herself in the film business as an actress as well as a producer, despite Virat being possibly the greatest cricket player of this generation. They first connected while filming a television ad, and they dated for a while after that. The couple made the decision to get married and formally establish their relationship a few years ago. In 2021, Vamika, the couple's first child, was born.
KL Rahul and Athiya Shetty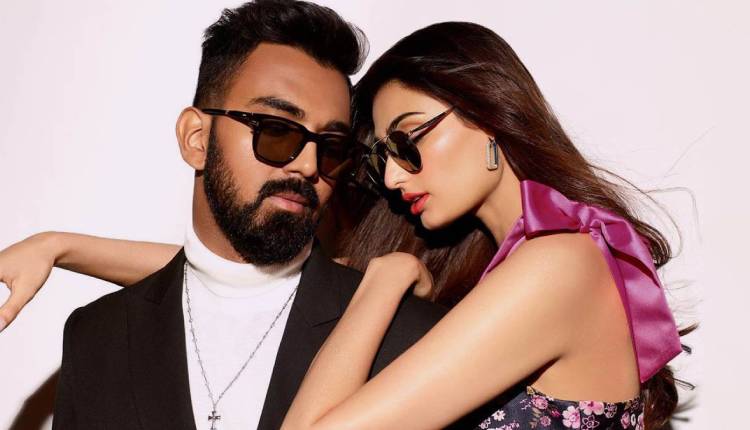 KL Rahul, the Indian cricketer, and Athiya Shetty, a Bollywood actress, recently got married. Everyone was aware of the celebrity couple's relationship, which had been going on for some time. Athiya even travelled with Rahul on his England tour, and she was sighted at IPL 2022 stadiums supporting Rahul's team, the Lucknow Super Giants. In a secret ceremony, Rahul and Athiya were wed in Khandala. Last week, the couple commemorated their commitment to and love for one another by posting photos from their wedding on Instagram.
You may also like: An Intimate Wedding Saga: Athiya Shetty & KL Rahul
Harbhajan Singh and Geeta Basra
2015 saw the marriage of ICC World Cup 2011 as well as ICC T20 World Cup 2007 champion Harbhajan Singh and British Bollywood actress Geeta Basra. Even though Geeta was originally from England, she has appeared in Bollywood movies like Mr Joe B. Carvalho's The Train, Zila Ghaziabad, as well as Dil Diya Hai. The two started out as a couple who had been dating for a while before moving on to more serious relationships. With Geeta, Harbhajan has a daughter and a son. Hinaya Heer Plaha is the name of their daughter, and Jovan Veer Singh Plaha is the name of their son.
Yuvraj Singh and Hazel Keech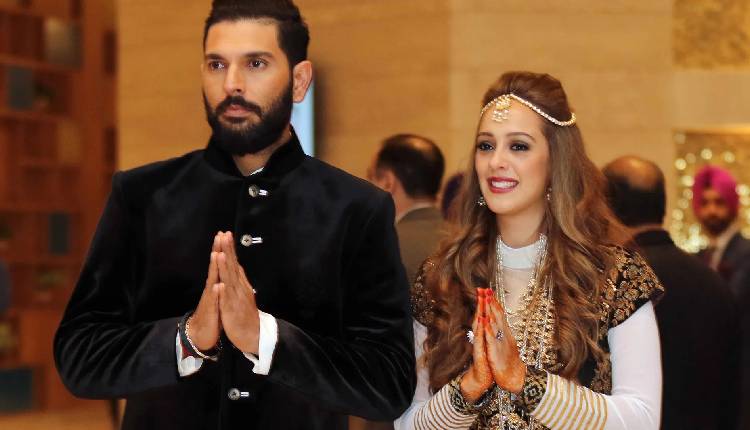 Yuvraj Singh is another participant on this list who was a part of the winning teams for the 2011 World Cup and also the 2007 T20 World Cup for India. The retired Indian all-rounder is wed to Bollywood actress Hazel Keech, who is of British descent. Throughout the course of his career, he was rumoured to be dating a number of Bollywood actresses. However, as soon as Yuvi revealed actress Hazle Keech as his longtime girlfriend, all of these circulating news stories abruptly came to an end. In addition to Baankey Ki Crazy Baraat, Hazel has appeared in the Bollywood films Bodyguard, and Maximum, as well as Dharam Sankat Mein. On November 30, 2016, she wed Yuvraj, and the two are parents to a son.
Hardik Pandya and Natasa Stankovic
The newest cricketer to be added to this list is Hardik Pandya. Hardik received a spot on the Indian Team after performing admirably for the Mumbai Indians in the IPL. He has remained an ongoing member of the team ever since. The all-arounder from Baroda is wed to actress Natasa Stankovic, who has appeared in a few Bollywood movies. They have a son called Agastya as well. According to rumours, Hardik and Natasa first met at a party and hit it off right away. They officially announced their relationship on social media in 2019.
Mohammad Azharuddin and Sangeeta Bijlani
Mohammad Azharuddin, a former Indian captain, wed Sangeeta Bijlani, a Bollywood celebrity, in 1996. Did you know their togetherness received a huge media attention back in the 1990's? In 1987, Azharuddin wed Naureen for the first time. Seven years after the wedding, the couple filed for divorce. Even though Azharuddin and Sangeeta were married, their union ended in divorce. During that time, media reports suggested that Azharuddin had an altercation with badminton player Jwala Gutta, which caused his marriage to Sangeeta Bijlani to end in divorce in 2010. Fans should be aware, though, that the players have refuted the claims.
We will be delighted to have your thoughts and feedback. Please write to us at [email protected]
Follow Life and Trendz on Instagram: https://instagram.com/lifeandtrendz?igshid=Yzg5MTU1MDY=
Facebook: https://www.facebook.com/lifeandtrendz
Twitter: https://twitter.com/LifeandTrendz