The shortest month of the year has discreetly crept up on us while we were too busy celebrating the New Year and Chinese New Year. As we all know, February is the season of love, but let's not stop there. Even if you don't want to celebrate Valentine's Day, there are still plenty of things to do in Asia in February. So, let's take a look at some of the best things to do in Asia this month to create lasting memories.
Things to do in February:
Celebrate Thaipusam all around Asia
The Thaipusam celebration, a Hindu religious ritual, is filled with vibrant, unconventional costumes as well as loud instrumental music that will liven up India as a whole as well as other places like Little India in Singapore. During this 2-day festival, which is surely at the top of the list of Distinctive Festivals In The World, see devotees walking 4 km while carrying kavadis—headpieces and spears worn as "burdens"—as a way to idolise the Hindu God of War, Lord Murugan.
You may also like: February is Coming: Best Places to Travel
Participate in Kala Ghoda Arts Festival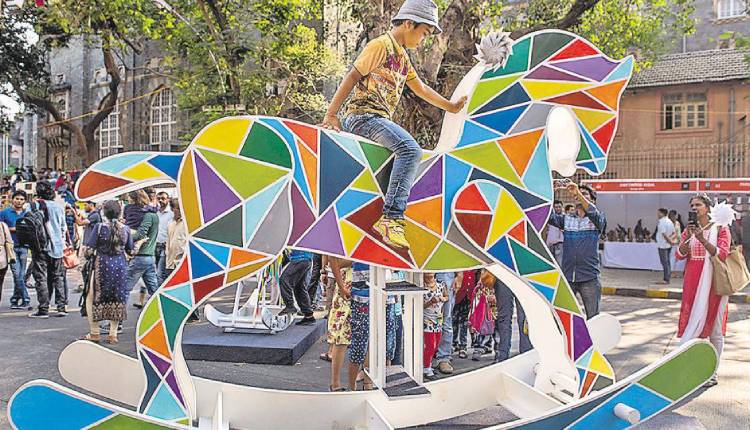 This celebration takes place in Mumbai, India's "city of dreams," and in accordance with a report in The Hindu news publication, it is the largest multiracial festival in the nation. Everyone is welcome to attend the festival because entry is free, and many well-known celebrities have shown up to take part in the activities. To provide visitors with a full experience, there are singing and dancing performances, music concerts, plays, art exhibits, food stalls, and so on. Kala Ghoda Arts should therefore not be missed at all if you happen to be in Mumbai from February 2 to February 9.
Attend the Wonderfruit Festival
The Wonderfruit Festival comes to mind when you think of Coachella or perhaps even Thailand's own Laneway Carnival. And in case you're wondering, there is very little to no association between the festival and fruits. The Wonderfruit Festival, which takes place at Pattaya's Siam Country Club, was originally scheduled for December 2016 but was postponed to honour King Bhumibol Adulyadej's period of mourning. Visitors can anticipate food and merchandise vendors, live music concerts by artists from around the world and the local community, art exhibitions, workshops, and a lot more. Also, keep an eye out for a stage that is entirely constructed of harvested rice!
Why not run a Marathon in Hong Kong?
The Standard Chartered Hong Kong Marathon, which is likely the largest marathon occasion in Hong Kong, is in its 21st year and has seen rising participation rates, possibly as a result of the eye-catching prizes, which can reach as high as $10,000 U.s. dollars! Even training courses and advice can be found on the website! This marathon, which features half marathons and a 10-kilometre wheelchair race, maybe your best opportunity to keep your New Year's resolution to stay in shape, especially in the wake of all the indulgent CNY treats.
Get adventurous in Macau's Ferris Wheel
In a list of Macau's most romantic locations for February, it would be close to impossible to omit the city's most famous landmark. The largest figure-8 Ferris wheel on the planet not only elevates sightseeing (well, scenery views from 130 metres above the ground IS fairly incredible), but it also should be on any romantic bucket list. Taking a ride on this Ferris Wheel can be an extremely lucky last-minute CNY activity because the number 8 is considered lucky and auspicious by the Chinese.
Experience the magical Taj Mahotsav
The Taj Mahotsav festival, as its name suggests, takes place close to the Taj Mahal's Eastern gate in Agra. The festival lasts for ten days and features a magnificent display of Indian traditions and cultures. The festival is so well-known that people travel from far-off places and different lands to attend. The season is also perfect for exploring the city because it is benignly cool for sightseeing, which is one of the reasons why this time of year is personally selected for the Taj Mahotsav.
Attend the Lantern Festival in Vietnam
Soon after the Vietnamese Chinese New Year, or Tet, Ho Chi Minh City hosts the Tet Nguyen Tieu lantern festival, also known as the "First full moon of the year." Contrary to popular belief, this celebration actually has Chinese roots! Tet Nguyen Tieu, on the other hand, offers visitors yet another opportunity to immerse themselves in Vietnamese culture by being overtly Vietnamese in its influence on both food and festivities. Of course, the event's main attraction has to be the vibrant lanterns that chain District 5's streets in Ho Chi Minh City. The lanterns at this festival are absolutely stunning and are almost exclusively handcrafted by the locals, making them a sight not to be missed!
We will be delighted to have your thoughts and feedback. Please write to us at [email protected]
Follow Life and Trendz on Instagram: https://instagram.com/lifeandtrendz?igshid=Yzg5MTU1MDY=
Facebook: https://www.facebook.com/lifeandtrendz
Twitter: https://twitter.com/LifeandTrendz