From Chola Gang t-shirts to Jayam Ravi's emotional moment, the Chola tour has a lot of things to narrate. The sequel to Ponniyin Selvan movie is released on 28th April i.e. today. The first part of the movie had a tremendous response from the audiences and the fiction lovers worldwide. Ahead of its release, the stars of the movie were on their promotional spree. From Coimbatore to Dubai, the star-studded Chola Tour serves delightful moments from PS 2 promotions. The pictures, the stage-talks, the picture-perfect moments, emotional exchanges, and the Chola stars trending outfits were some of the moments that fill up our Instagram feed. Well, here are some delightful moments from PS 2 promotions which we found worthy of adoring time and again.
Vikram's Stylish Appearances: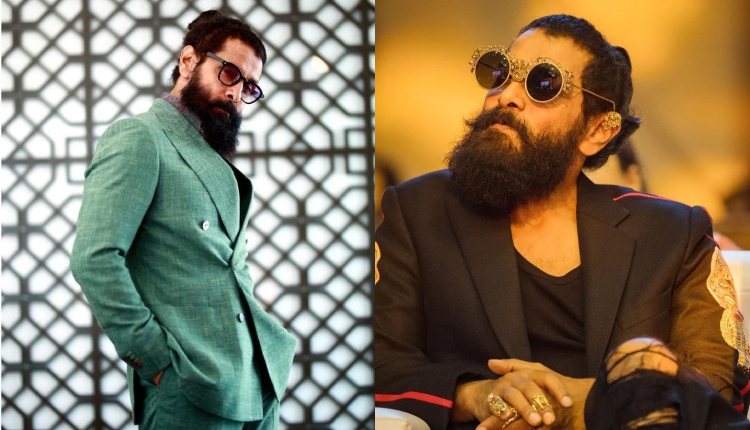 From being dapper in suits to giving swag appearance in casual outfits, Vikram done it right during PS 2 promotions. Chiyaan Vikram, who is currently shooting for his upcoming movie, Thangalaan, has been appearing in a trim and fit physique. Styling his outfit with trendy accessories and that high bun is all such a fashion goal to us. The 57-year-old actor is portraying, Aditha Karikalan, in Ponniyin Selvan movie. The most dedicated actor of Tamil Cinema is currently the style icon of Kollywood.
You may also like: 6 Times When Chiyaan Vikram Proved He is the Style Icon of Kollywood 
The On-screen & Off-screen Siblings Trio: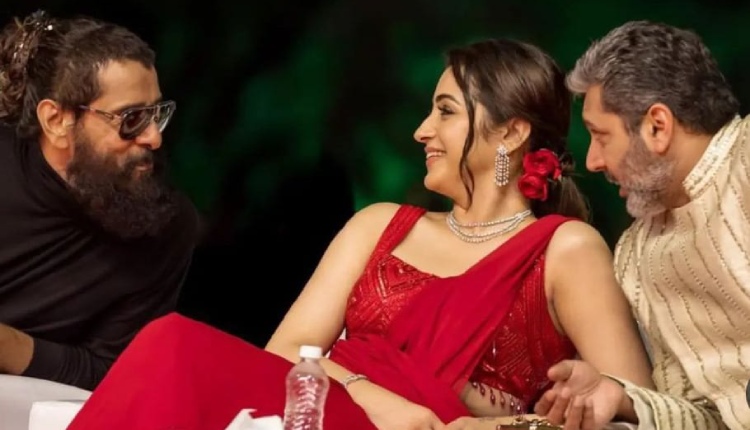 The picture-perfect moment of Vikram, Trisha and Jayam Ravi during movie promotion in Kerala. Similar picture of the trio from the movie has been released and doing its round in the internet. Vikram as Aditha Karikalan, Trisha as Kundavai and Jayam Ravi as Arunmozhi Varman, in the picture is adored by all. Fans started comparing both the pictures as they even wore similar colour outfits for the promotions as well.
Jayam Ravi's Emotional moment & The Group Hug:
During their Bangalore tour, When Jayam Ravi was called up on to the stage, he became emotional with trembling voice. So, his co-actor, Vikram consoled him and others including Trisha and Karthi had a group hug at the end. One of the most delightful moments is that when Jayam Ravi gracefully jumped off from the stage when fans wished to give him a hug. This is so wholesome while watching.
Watch it here: https://www.youtube.com/watch?v=wArm4WDMvsY
VT & Kun:
We cannot just ignore this amazing pair both on-screen and off-screen. Trisha and Karthi should do a rom-com movie soon which is currently the wish of many fans. The song 'Aga Naga' & the pair is literally a magic on-screen. While each other use to call them with a nickname as VT for Vanthiyadevan and Kun for Kundavai, a fun track was created by a famous Instagrammer, Arjun.
Watch it here: https://www.instagram.com/p/CrTQYDzJ_rq/
The Chola Gang Picture: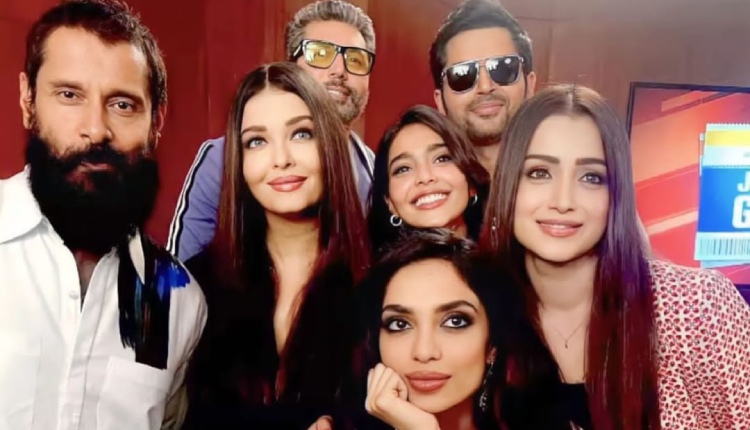 We cannot miss this but to add it here. We cannot see them all together in a picture but lucky we got one now.  Aishwarya Rai, Vikram, Trisha, Karthi, Jayam Ravi, Sobhita, and Aishwarya Lekshmi had a click together during one of their promotions. It is so beautiful to have them together forever. All thought they all have been travelling together for 4 years straight, the journey has come to an end with the release of the movie today. They again had a group hug at yesterday's press meet in Chennai. However, the beautiful group picture was taken while the epic cast was presented on the Star Sports 'Cricket Live'. They all did shower their love for IPL and CSK, especially.
Watch the BTS video of it here:https://www.youtube.com/watch?v=6aHfdW0NQHc
Aishwarya Rai & Vikram as a celebrated pair:
Maniratnam's directorial 'Ravanan' already starred both Vikram and Aishwarya Rai wherein Vikram as Veera and Aishwarya as Ragini. They create a stupendous chemistry both on-screen and off-screen. Similarly, they both are pretty together as Aditha Karikalan and Nandhini in PS movie. Since then they became a celebrated pair. Even the spine-chilling face off of both is expected to be amazing in the sequel as well. It was portrayed beautifully by the legendary director in the trailer already though.
The Actors changed their social media handle names:
Ponniyin Selvan fame Trisha changed her official Twitter handle name to Kundavai and so did Jayam Ravi with Arunmozhi Varman. To which it causes them to lose their verification (blue tick). However, they gained it later. Similarly, Aishwarya Lekshmi who is playing the ocean girl in the movie, changed her Instagram profile picture to the ancient character sketch of Poonguzhali. She also changed her username as the same. This has created much hype for the movie amid the fans as the stars themselves were so.
We are super excited to watch the movie with popcorns and Pepsis at the theatre! Booked your tickets already?
We will be delighted to have your thoughts and feedback. Please write to us at [email protected]
Follow Life and Trendz on Instagram:https://www.instagram.com/lifeandtrendz/
Facebook: https://www.facebook.com/lifeandtrendz
Twitter: https://twitter.com/LifeandTrendz