In heartbreaking news, actor-director Satish Kaushik died at the age of 66 in Gurugram early this morning. His untimely death stunned both the film industry as well as the entire nation. He died on March 9 as a result of a heart attack. The actor's post-mortem examination is presently underway at a Gurugram hospital. Furthermore, the autopsy report is expected soon.
Meanwhile film stars from Priyanka Chopra to Kangana Ranaut are expressing their condolences on social platforms.
Who Is Satish Chandra Kaushik?
Satish Kaushik is an Indian actor, producer, screenwriter and director, who has made significant contributions to the Indian cinema industry. He has appeared in several Bollywood films. Satish is well-known for his various acting abilities and has received numerous honours for his work. The actor has also directed movies like "Roop Ki Rani Choron Ka Raja" with Sridevi and "Hum Aapke Dil Mein Rehte Hain" with Kajol.
He surprised many with his act in Mr. India as "Calendar," as well as Deewana Mastana as Pappu Pager. He also did a British film called Brick Lane in 2007. The actor also played Tayaji in the film 2016 film Udta Punjab.
Satish Kaushik is mostly known for his wit and humour as a comic actor. Furthermore, he is a popular television personality as well. He earned the Screen Videocon Award for co-writing and hosting the TV countdown show Philips Top Ten.
His last Bollywood film is tentatively Kangana Ranaut's Emergency. In this historical drama he will play Jagjivan Ram Babu, a role set during India's Emergency period.
Demise Of Satish Kaushik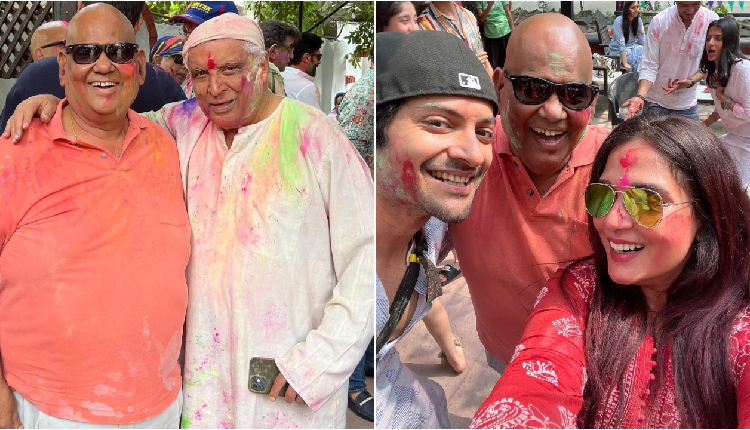 The demise of Satish Kaushik is a huge shock as he was recently seen celebrating Holi. His latest pic on Instagram and Twitter shows him celebrating Holi with the new-wed couples Richa Chadha and Ali Fazal. He was also seen celebrating the festival with celebrities like Shabana Azmi, and Javed Akhtar at their house. This last picture of him was taken at Shabana and Javed's Holi party at Janki Kutir Juhu in South West Mumbai.
This fantastic actor and human being died of a heart attack. This happend on an early Thursday morning on March 9, the next day after Holi. Furthermore, the shocking news came from his industry colleague and close friend Anupam Kher.
According to Kher, Satish, the Multifaceted actor, complained of feeling uneasy while visiting a friend in Delhi. Around 5 a.m. today, the Kashmir Files actor came to Twitter to inform followers of the dreadful news. He said "He felt uneasy and urged the driver to take him to the hospital; on the way, he had a heart attack at 1 a.m".
RIP Satish Kaushik!
This brilliant actor-director was a graduate of the National School of Theatre and the Cinema and Television Institute of India. He was also notable for playing iconic characters such as Manu Manek Mundra as well as Advocate Sadhuram. He will always be known as 'Chanda Maama' from Mr and Mrs Khiladi and 'Pappu Pager' from Deewana Mastana. The actor has left us a bunch of memorable roles to cherish. May the soul of this legendary actor Rest In Peace.
We will be delighted to have your thoughts and feedback. Please write to us at [email protected]
Follow Life and Trendz on Instagram:https://www.instagram.com/lifeandtrendz/
Facebook: https://www.facebook.com/lifeandtrendz
Twitter: https://twitter.com/LifeandTrendz