As usual, the 65th Annual Grammy Awards were held in Los Angeles and featured some of the biggest celebrities and musicians. A number of artists, including Harry Styles, Sam Smith, and Lizzo, as well as others, performed well-known songs for the audience. Harry Styles won the record of the year for his song Harry's House, which we purely think is deserving. Samara Joy was named the best new artist, Adele took home the prize for the best pop solo performance, & Sam Smith and Kim Petras were named the best pop duo/group talent. Even with the surprises and contentious performances (especially Sam Smith's use of Satanic imagery), there were some standout looks that caught our interest, for better or worse. Check out the looks from top celebs in Grammy Awards 2023.
Let's take a look at all of the looks from Top Celebs in the Grammys 2023.
Grammy Awards 2023: Looks from Top Celebs
Taylor Swift
At the Grammy Awards in 2023, Taylor Swift displayed her "midnight rain" persona in a two-piece midnight blue Roberto Callavi crystal ensemble. She accessorised her look with Lorraine Schwartz jewellery, including a violet and blue sapphire ring as well as stunning earrings with purple sapphire. We wonder if Taylor's outfit might be an Easter egg teasing the release of Speak Now (Taylor's version) because the all-purple accents added a nice touch to the otherwise dark appearance.
You may also like: Oscar Nominations 2023: Nattu Nattu gets nominated from India
Harry Styles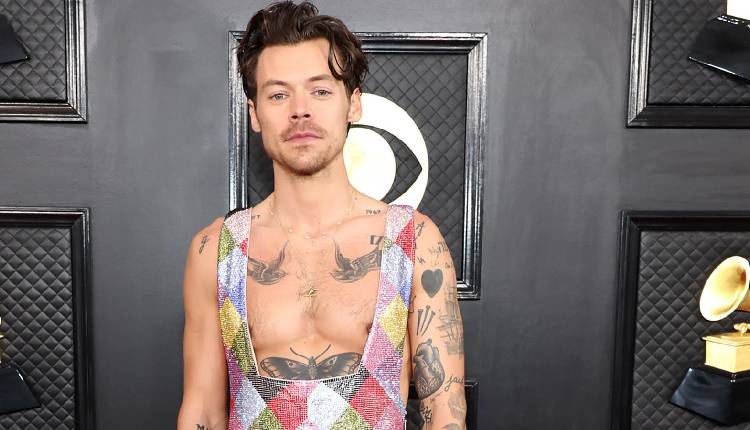 Harry Styles, who is renowned for taking risks with his appearance and displaying no regret for it, looked stunning in an Egonlab-created rainbow-shimmery harlequin jumpsuit. The "As It Was" singer, whose album, Harry's House, won the Grammy for Album of the Year, balanced out the look by wearing plain beige shoes with the low-cut jumpsuit. It generated discussion among fans on the internet; some were in favour, while others felt that the attire didn't really fit his usual allure.
Cardi B
Cardi B was absolutely stunning from head to toe in her outfit. The rapper was dressed to the nines in a blue Gaurav Gupta gown. The draped dress had sculptural shoulders that made a statement as well as a hood. And as if her appearance on the red carpet is just not enough, the 30-year-old switched into a different outfit to honour the late French and Spanish fashion designer Paco Rabanne. She wore a long skirt with cut-out triangular pieces in silver metallic as well as a top with a metallic silver finish. Seeing Cardi B pull off this look and be among the best dressed was a nice fashion moment.
Doja Cat
Doja Cat was attempting an adventurous look with a specially made vinyl Versace dress and another custom leather piece by Knwls after garnering attention for her Paris Fashion Week ensemble. The one-shouldered black dress had an awkward-looking mermaid skirt and appeared to be made of a shiny patent leather fabric. Her upper arm was covered by a pair of coordinating black gloves that she was wearing. Simply put, we believe that even the second leather outfit was unsatisfactory.
Adele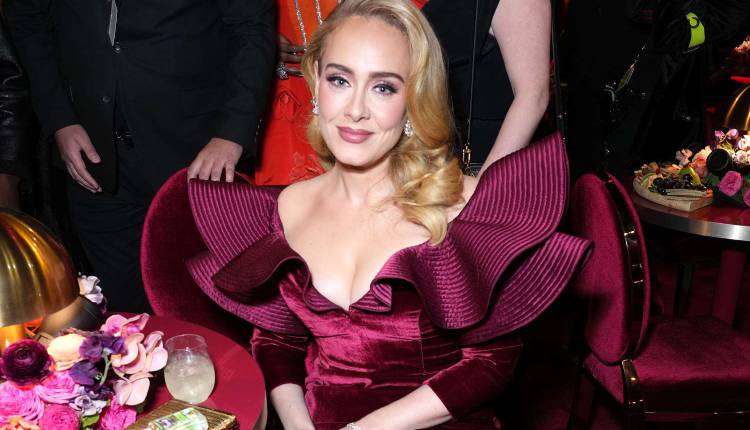 Adele consistently manages to look stunning and elegant, as evidenced by the outfit she wore to the Grammy Awards. The pop singer had a dramatic neckline that was unmistakable, along with a cinched waist as well as long, lovely curls that cascaded down her shoulders. Even her nails, which were a deep wine colour, complemented her skin tone perfectly. Nothing more can be said about her attire other than the fact that it was undoubtedly among the best that night.
Anitta
Anitta, a Brazilian singer, decided to wear a strapless black dress with sophisticated sheer panelling, ruffle accents, and a stunning train. She flaunted a warm smoky eye as well as a brown lip, and her hair was side-parted and straightened. When being interviewed, the singer exuded such confidence and told one of the interviewers that she thought she looked amazing. She appeared as though she was about to change history thanks to her flowy vintage attire.
Megan Fox and Machine Gun Kelly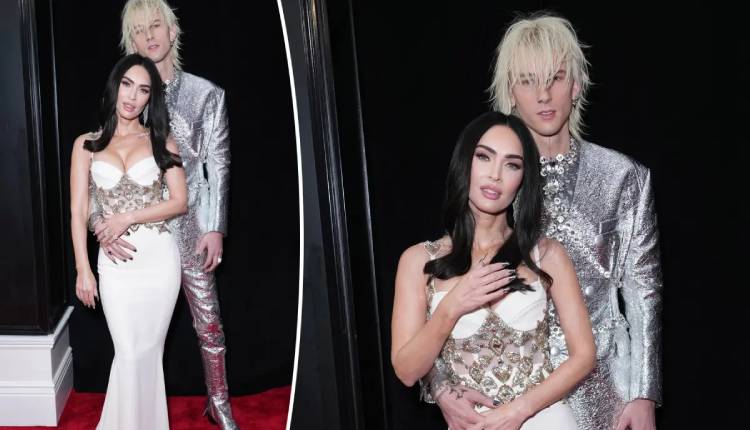 Machine Gun Kelly and Megan Fox were complementary of one another's appearances and didn't give a damn what other people thought. The actress, who was in attendance to promote her fiancé, was dressed in a white mermaid-style outfit with a mesh corset decorated with gold sequins, while Machine Gun Kelly was dressed in a metallic silver suit and accessories.
We will be delighted to have your thoughts and feedback. Please write to us at [email protected]
Follow Life and Trendz on Instagram: https://instagram.com/lifeandtrendz?igshid=Yzg5MTU1MDY=
Facebook: https://www.facebook.com/lifeandtrendz
Twitter: https://twitter.com/LifeandTrendz