Female actors frequently give up their acting professions to become full-time mothers so they may concentrate only on that. They are doing a wonderful thing by making sure their baby receives the care and affection it requires. However, there are certain superwomen who manage to do it all even after having children. We have a tonne of examples we can use. Even many Kollywood actresses have recently become mothers while still slaying their careers. being an outstanding and stylish mum in public while doing so. So, without further ado, here are all of the top Kollywood moms that are killing it in both their fashion game and their careers.
Kollywood mothers who flaunt like a queen:
Sayyeesha Saigal
As you would know, Sayyeesha Saigal is a well-known actress and dancer in Kollywood. In 2019, she wed the renowned actor Arya. In July 2021, they both gave birth to a girl they named Ariana. The actress is well renowned for her incredible sense of style. In each and every piece of clothing she wears, she exudes charm and grace. The actress gained considerable notoriety with the Kollywood film Teddy, in which she co-starred with Arya. Her most recent performance was as a dancer in the Pathu Thala song Raawadi. After it was launched, the song spent some time going viral online. Fans appreciated watching how far Sayyeesha went above her own expectations in it.
You may also like: 5 Iconic Black Saree Moments of South Actresses 
Nayanthara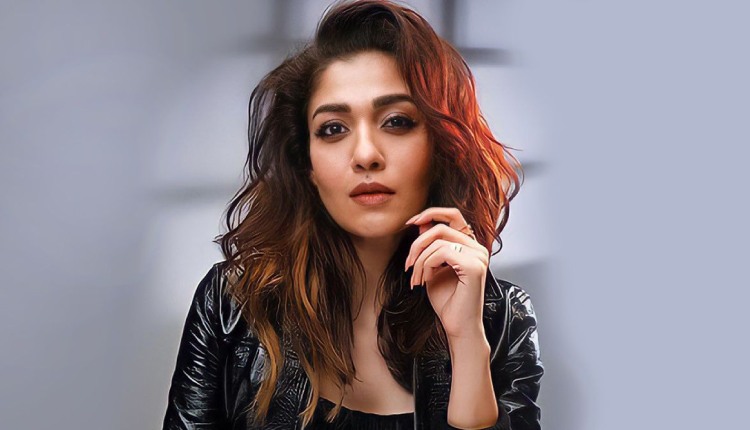 The immensely gifted South Indian superstar Nayanthara is well known to us all. With her talent and work, she has distinguished herself in the industry and beyond. In a lavish ceremony held in Chennai last year, she wed her longtime boyfriend Vignesh Shivan. Her wedding photos and videos went trending and admirers hailed her for looking so stunning on her special day. Through surrogacy, she and her husband recently welcomed two twin boys. The Kollywood mother was always renowned for her enchanting and magical beauty as well as her impeccable sense of style. Every fashion enthusiast should undoubtedly take inspiration from her particular sense of style.
Shriya Saran
When she first started her career, Shriya was yet another rising star. Even while she is still working on films, they are not as mainstream as they once were. In 2018, the actress and her Russian boyfriend, Andrei Koscheev, got married. Radha, their daughter, was born in 2021. However, they kept their pregnancy a secret from the public. When Radha was six months old, they finally admitted they had a daughter. Shriya has always been a Kollywood fashion icon, and today she is well-known for it all over India. Her most recent appearance was in the Hindi film Music School. Only a few weeks have passed since its debut.
Amy Jackson
Amy Jackson, an Indian-British actor, is a formidable star. Despite leading a busy life, she consistently manages to appear stylish. You may be aware that the actress and her then-fiancé George Panayiotou had a kid in 2019. They were at the time engaged, but they never wed. It was also confirmed that Amy had moved on from him and is currently seeing actor Ed Westwick from the hit Gossip Girl series. Amy hasn't been in a Tamil film in over five years, but her absence will soon end. In the upcoming film Achcham Enbadhu Illayae, the actress is slated to play the lead role. The movie has not yet received an official release date.
Kajal Aggarwal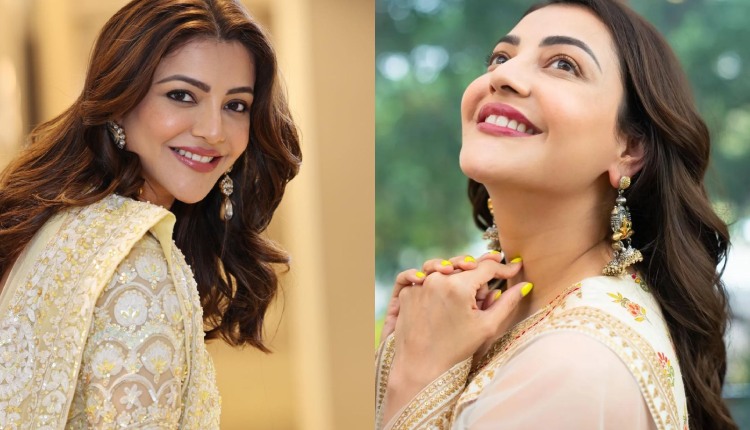 And, of course, the final mum from Kollywood is the stunning Kajal Aggarwal. In a grandiose wedding, the actress wed her longtime boyfriend Gautam Kitchlu in 2020. Together, they gave birth to a charming child they named Neil Kitchlu. On her social media accounts, the actress frequently posts about her experience becoming a mother. She is yet another new mother who has a keen sense of style. If you want some guidance on your own trip, it would be wise to follow her. The actress's most recent appearance was in the March 2023 release of the film Ghostly. In the approaching months, she is anticipated to appear in more films.
Which of these Kollywood Mothers do you like the most? And which of them do you think has the best sense of fashion? Let us know!
We will be delighted to have your thoughts and feedback. Please write to us at [email protected]
Follow Life and Trendz on Instagram:https://www.instagram.com/lifeandtrendz/
Facebook: https://www.facebook.com/lifeandtrendz
Twitter: https://twitter.com/LifeandTrendz