~ antiSOCIAL, Mumbai presents What you see is what you get ~
What You See Is What You Get, the first music video by Fanculos from the Fanculos album, is where you get to see the boys featured in their wonderful whiffy, gritty, warts-and-all glory!
Bring with you, your families to witness a burst of high energy, jumping around, silliness and a general fanculery live at antiSOCIAL, Mumbai.
About The Fanculos
This 5/6-piece band was formed of local musicians by Italian/Guyanese, British-born musician Ramon Ibrahim who settled in Mumbai in 2011. Since starting in 2016, band has performed at festivals like Sula Fest, Nariyal Paani, Under 25, Kwala, Goa Sunsplash & Vh1 Supersonic.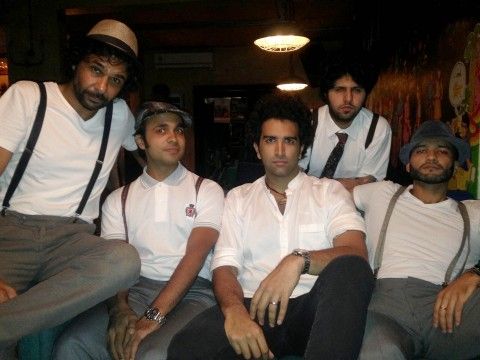 They are known for their high-energy, extremely entertaining and very danceable live performances.
The Fanculos have released their first full length album – "The Fanculos Album" currently available on all platforms. The album is a collection of 9 songs varying in lyrical content from racist episodes in Ramon's childhood to sarcastic stabs at the Indian economy.
The Fanculos are-
Ramon Ibrahim
Apurv Isaac
Jehangir Jehangir
Ryan Sadri
Saurabh Suman
Rhys Sebastian Dsouza
Venue: antiSOCIAL, CS #242, Near Viva Centre, Mathuradas Mill Compound, Lower Parel West, Mumbai
When: 4th March
Timing:  9:30 pm onwards
Entry: INR 300 onwards